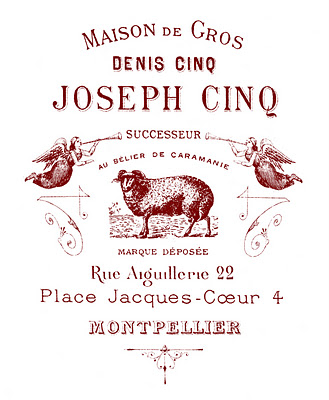 Click
HERE
for the Full Size
Printable PDF
(This one is suitable for printing directly on fabric, for decoupage etc.)
Click
HERE
for the Full Size
Printable PDF
(Use this image when you need a reverse image for transfer projects, as with Iron on Transfers or Citra Solv transfers etc.)
Here's my latest
French Transfer printable
for you! This is some
old French Advertising
,
circa 1913
. This one isn't
Christmas
per say, but I thought the beautiful
Angels
and the
red color
, were perfect for your Holiday Projects! These have been
enlarged
so that you can use them for your
DIY projects
, like
pillows, towels, signs or even furniture pieces!
I've included
2 versions of each one
. Each version has a
front facing option
, suitable for
decoupage or Mod Podge, or printing directly on fabric
, and also a
Reverse option
, that can be used for
Iron Transfers or Citra Solve Transfers.
I hope you enjoy them!!