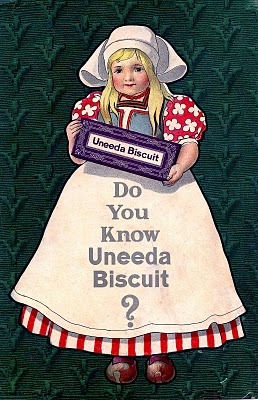 Click on images to enlarge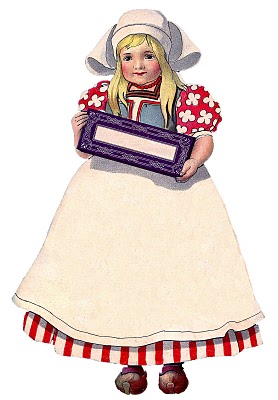 This is a wonderful antique advertising piece! Here we have a darling Dutch girl, made to advertise Uneeda Bisquits. This was probably originally used as a store display, as it's quite large in person, and is made of heavy cardboard. I've scanned it and cleaned it up, and I've made a few versions for you, so that you have some options. I love how brightly colored this one is!
I forgot to add… this one is for Gr8Dame, who requested some Dutch children!
Share