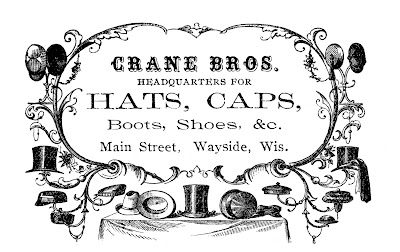 Click on Images to Enlarge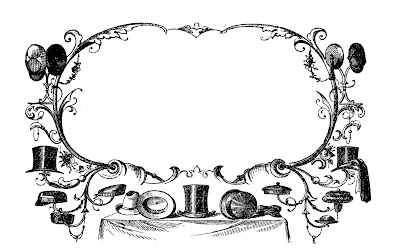 This is another fun Graphic from an Antique Rubber Stamp Catalog that I recently added to my collection! The book dates to 1880, such a find! Shown above is an Advertisement for a Hat and Shoes Shop. I love the Quirky Frame with all the cute Hats on it! I've included two options, one with the text, and the other with out. It would make a cute Label!
In Other News: There's still time to enter for a chance to win a $1,000 Visa gift card and a $200 Sherwin–Williams gift card. Woohoo! You could do some serious decorating with that! Click HERE to Enter.