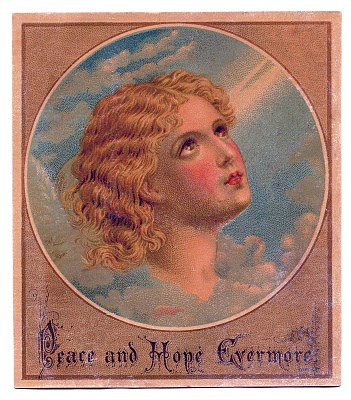 Click on image to enlarge
This one is a beautiful Antique Christmas card, featuring the gorgeous face of an Angel. I bought this one at an antique fair last May, there was actually a set of these, so there will be more on the way! I cleaned this up as best I could, it had quite a few worn areas on it. I just adore the blue sky and the clouds behind her head!
In other news: If you haven't entered yet for the $250 Best Buy Gift Card Giveaway, provided by Blogher, then pop over to my personal blog to read my review about my new laptop with the Intel® Core™ i5 processor inside, and enter for a chance to win the gift card!!!
Reminder: Don't post your comment here for the draw, you must comment on my other blog to be entered! (Sorry for the shouting, I just don't want you guys to miss out!)
Share