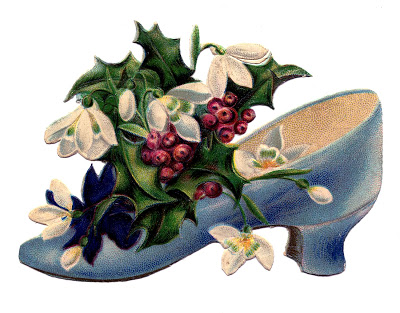 Click on Image to Enlarge
This is a nice little Vintage Scrap piece, showing an image of a Ladies Shoe with Holly, Berries and White Flowers. So pretty for your Christmas Craft Projects or Cards!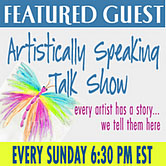 In Other News: I'm going to be a Featured Guest on the Artistically Speaking Talk Show tomorrow night, 10/14/12 at 6:30 PM Eastern Time!! This is a weekly online radio show hosted by Rebecca E Parsons, for crafters, artists and other creative peeps. It's an awesome show, and I'm so thrilled to be asked to be a guest. There's a live chat room, so that you can listen in and participate in the chat room too! I hope you'll join us there!