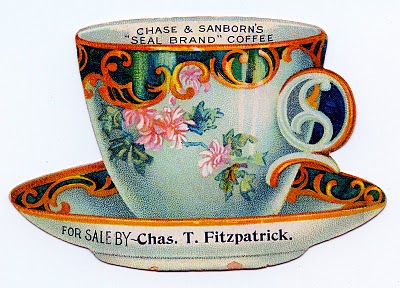 Click on images to enlarge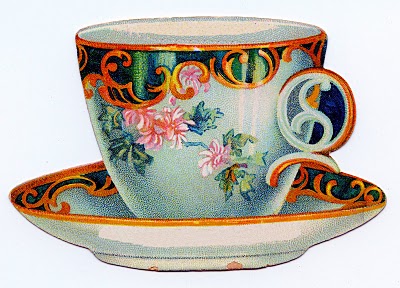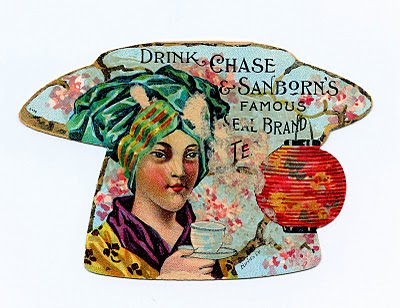 I managed to pick up another one of those tea cup, or coffee cup, trade cards! This one has pretty floral design on with scroll accents. I've included a second image without the advertising, in case you want to use it for an invitation or gift tag. This one had a really cute back to it too, unfortunately it had some damage to it that I just wasn't able to clean up.
You can find a similar card HERE.
XXXOOO