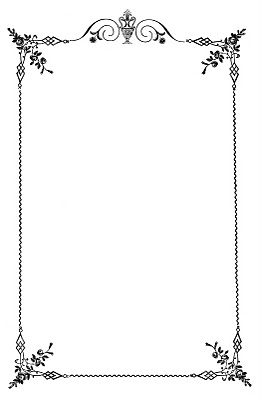 Click on image to enlarge
Recently it was brought to my attention that some of my frames could be used as Wedding menus!! Thank you to Miss Knitting over at WeddingBee.com for pointing this out! This idea inspired me to poke about and find something lovely for just that purpose, although you can use this for any other project that you have in mind too! I thought this pretty antique floral frame, would work perfectly!
In other news: A few of you have asked if I was going to limit my draw for the cute mat, in the previous post, to the U.S. The answer is, anyone can participate providing it's legal where you live, to do so. I will happily ship it to you wherever you are!
Share