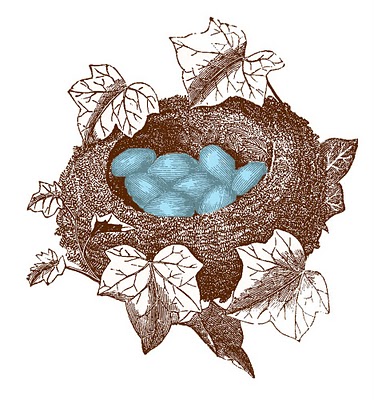 Click on images to enlarge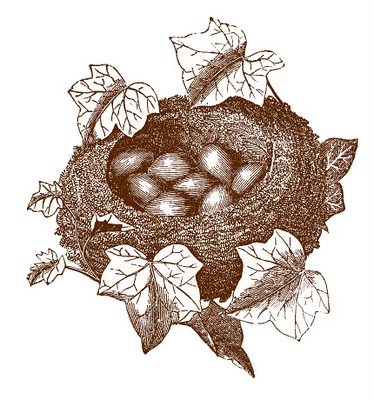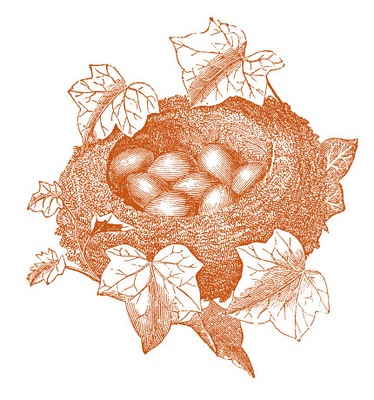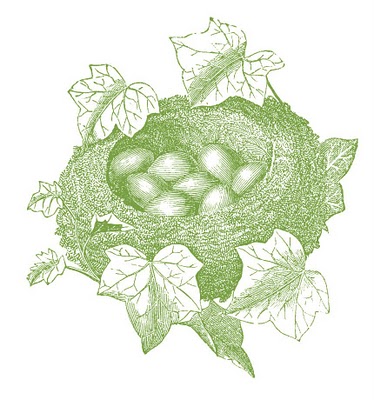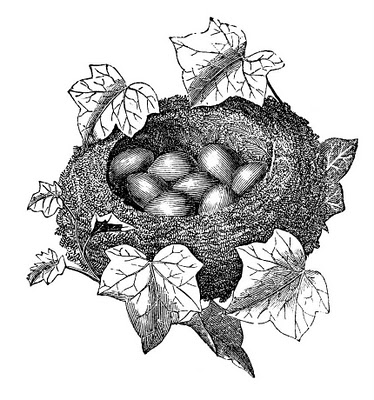 First off thanks to all of you for your support and kind comments this morning, during the awful snafu! It has now been fixed, once again and hopefully things can get back to normal around here again!
Now for the fun stuff!! This is a gorgeous engraved Bird's nest with eggs, from a very old pre 1840's Natural History book! I love the little bits of Ivy, tucked in around the nest, so pretty! I've made a few versions, including one where I painted the Eggs blue. You could take it a step further and color in the Ivy too, if you like.