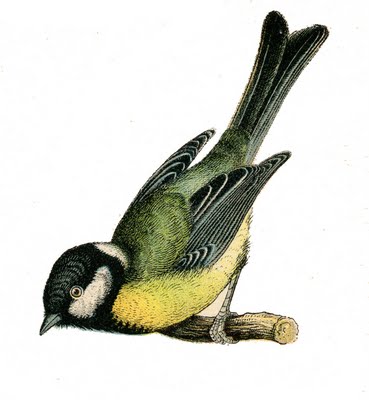 Click on images to enlarge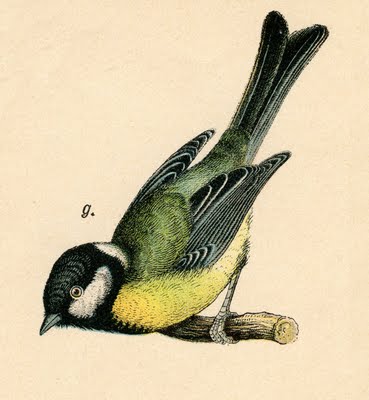 This is another pretty little bird graphic from an old Children's Encyclopedia! I'm not sure what type of Bird it is, the book is in German, the word was Meife and when I ran it through Google Translate it came up with Meif, and I could be wrong… but I don't think that's it! Can any of my German readers tell us what a Meife is? Either way he's really cute!
Update: Thanks to a kind reader from Germany named Meike, for telling me that this bird is actually a Meise or Chickadee!