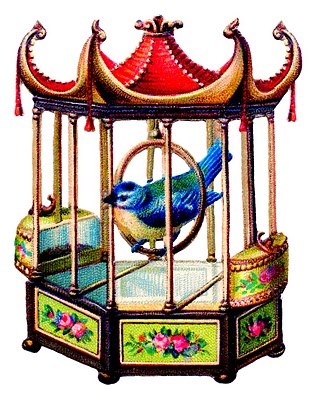 Click on image to enlarge
This is another sweet bird cage, from the set of scrap pieces that I picked up a little while back. This one has a darling Blue Bird, inside of an ornate Asian cage!
Also, if you get a chance pop over to Rhonna Farrer's blog at Rhonna Designs, to see how she used one of the other bird cages from this collection, as well as some of my other images mixed in with her own. If you're not familiar with her work, (I'm sure many of you are) I guarantee you will flip over her style!!