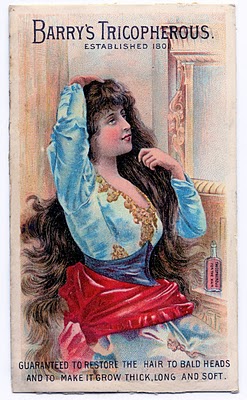 Click on image to enlarge
This is a fun little advertising card! This one features a lovely woman with beautiful long flowing hair. This trade card is advertising a cure for bald heads.
If someone knows where this is sold, my husband would be most interested in purchasing a bottle…or two. It is "guaranteed" after all!
XXXOOO
Share