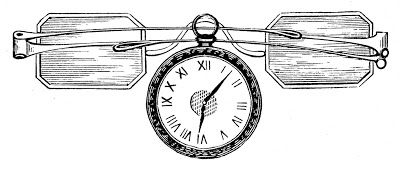 Click on Image to Enlarge
This fun Vintage Clip Art Image comes from an 1870's Type Book! Shown above are some interesting looking Spectacles with a Pocket Watch. I'm not sure why the two are shown together, this may have been an advertisement for a business that made and/or sold both of these things. Fun for your Steampunk Projects!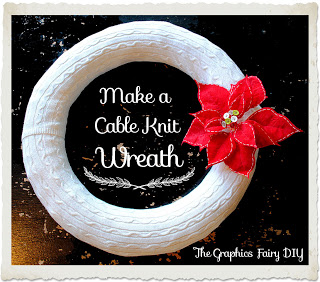 Also check out my DIY Blog to see my Tutorial on how to make a Cable Knit Wreath from an old Sweater!