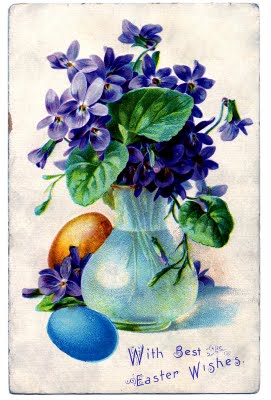 Click on images to enlarge
Here are couple of Victorian Easter images for you to use, for your last minute Easter card projects! There are 2 cute cards, the one at the top shows a gorgeous vase of Violets with brightly colored eggs, the second one features a little girl with Daffodils and a basket of eggs. Her dress reminds me of Alice in Wonderland!
In other news: Congratulations to Ann Murphy for winning the Rubber Stamp Giveaway!!!
Share