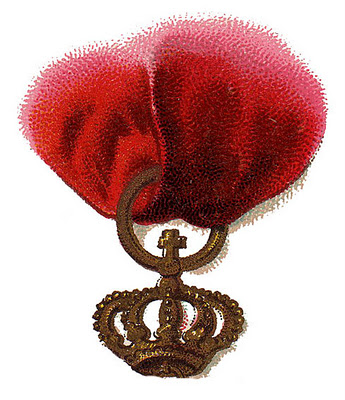 Click on Image to Enlarge
This cute Crown Medal or Badge, comes from an Antique Dictionary. I thought this was really fun, and I loved the Red Ribbon! I'm actually posting this one today in honor of two very special Ladies!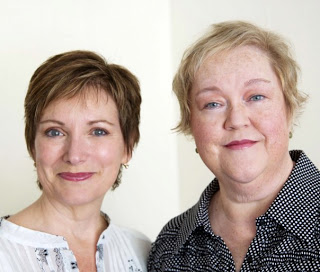 These are the Queens! On the left is Queen Cindy (Cindy Ratzlaff) and on the right is Queen Kathy (Kathy Kinney). Fans of The Drew Carey Show, will likely recognize Kathy as the hilarious actress who played the role of Mimi Bobeck. Imagine my surprise, when I went to my shop yesterday, only to find a package from Kathy and the sweetest note complimenting me on my blog! Totally unexpected!! And guess what was inside of the package?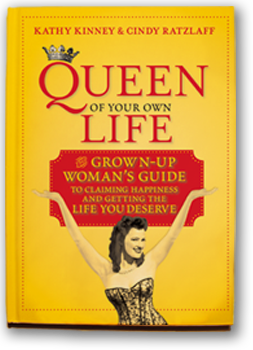 It was this wonderful book, which was written by both of the Queens and autographed even! Let me tell you I adore this book! It's written for women of a certain age and is full of positive affirmations and uplifting Quotes and real life stories, in addition to actions that you can take to make the second half of your life even better than the first half! This would make a great gift for a girlfriend or a nice treat for yourself! The book is called Queen of Your Own Life and they have a super fun Website as well, with daily posts that are sure to bring a smile! Thank you Kathy for the lovely gift!!
P.S. Just so you know I was not paid, or even asked, to post about this book. I just liked it and thought you guys would too!