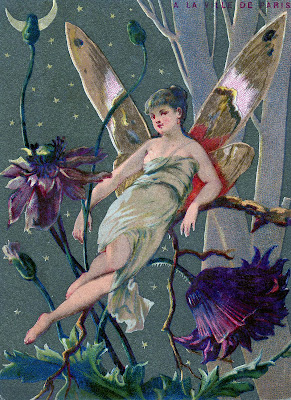 Click on Image to Enlarge
This is a charming old Graphic showing a Fairy Lady at night. She's resting on some Flowers with the Moon and Stars in the background! So magical looking!
In Other News: There's still time to enter to win an Android Tablet on my Norton Review page!  You can learn about an awesome tool that will keep your passwords safe too. Go HERE for both!