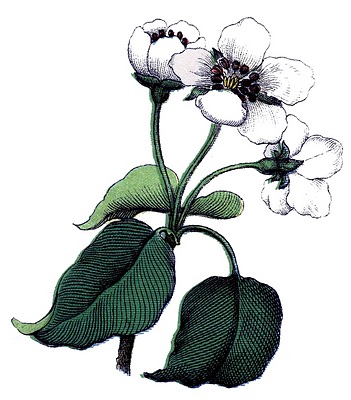 Click on image to enlarge
I was driving past an Orchard today, and all of the fruit trees were starting to bloom finally. Yay! It looked so pretty! Anyway, it reminded me that I had this really lovely Apple Blossom graphic, circa 1890's. Perfect for card making, collage or whatever you can think of!
Update: Just for kicks, I added the apple blossom image to the Torn Paper Texture that I posted yesterday. Just another example of how to use this image, I hope you like it! Feel free to use either version.
Share