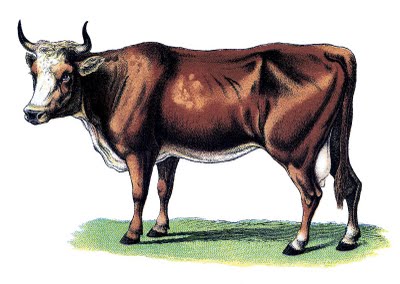 Click on image to enlarge
This is a beautiful looking vintage graphic image of a Cow in full color. This one comes from an antique children's Encyclopedia.
Update: Thanks everyone, for pointing out the Udders, I did not know that the girls can have horns!! I've adjusted my description accordingly!
Share