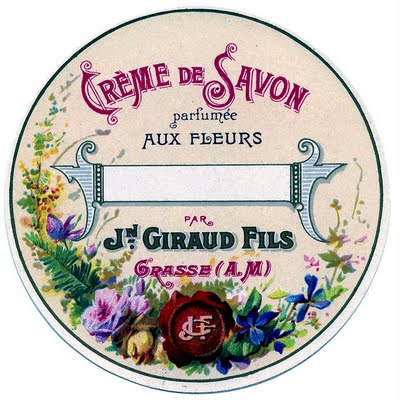 Click on image to enlarge
Sorry this one is late! Blogger was acting up again last night and I couldn't sign in to post anything! You'll be getting an extra image today to make up for it.
Anyway, here we have this really lovely Round French Soap label, circa 1900! I just love the round labels, they're so fun to use in decoupage (Mod Podge) or transfer projects!