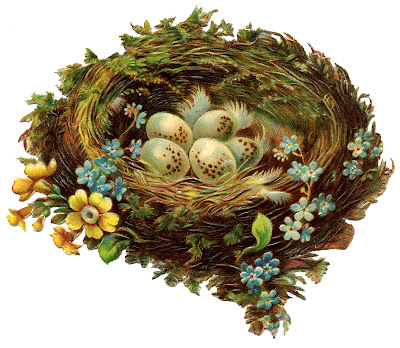 Click on Image to Enlarge
This is a lovely Antique Scrap Nest! The Nest is filled with Speckled Eggs, a few Feathers and the outside is adorned with Flowers. I like the Fall tones on this one!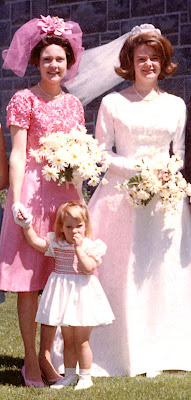 My Mom (in pink) me and my Aunt Wendy
In Other News: Stop on over to see my post Honoring my Mom, for Breast Cancer Awareness Month, and read about her adventurous life as a survivor!