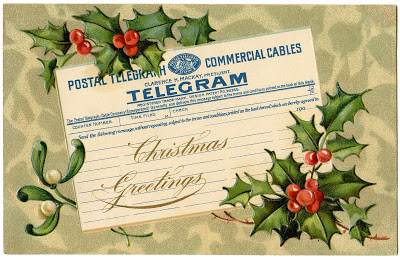 Click on Image to Enlarge
This is a fun Vintage Image of an old Telegram message! The message is a beautiful "Christmas Greeting" and it's embellished with some pretty Holly Leaves and Berries!
Also a reminder, because tomorrow is Christmas Eve, there will be no Brag Monday party. We will resume again on 12/31!