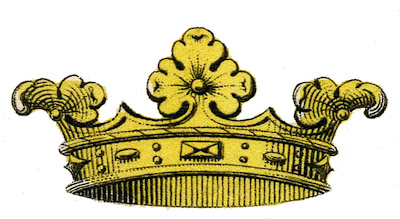 Click on Images to Enlarge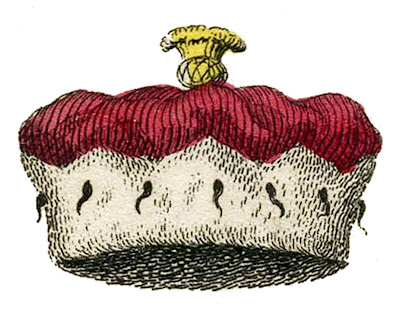 These are 2 Colorful Crowns from an 1809 Heraldry book!  The one at the top is a shiny Gold Crown and the other one is made of Red Velvet and trimmed in Fur! These are so much fun to use in Collage or Mixed Media Projects, I'm sure you'll find loads of ways to use these!
In Other News:
Brittany from Pretty Handy Girl has set up a fund raiser for a dear DIY Blogger friend of ours, Colleen Jorgensen,  who's husband passed away suddenly and is struggling, to make ends meet. If you would like to make a donation you can go HERE. Colleen is one of the kindest, most giving people you could ever meet, and she's having such a tough time of it. If you're able to spare a little, it would help her out so much.