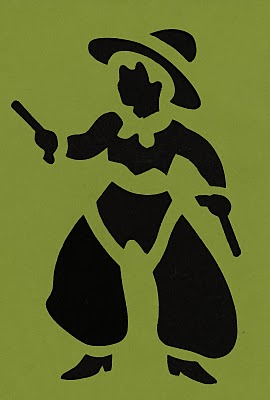 Click HERE for the Full Size Printable PDF
This is another one for my
KIDS PRINTABLES series
! This is a really fun
Cowboy
from a
vintage Children's activity book
. This cute Cowboy could be used a couple of different ways. The original use was as a
Stencil
, Moms & Dads can print this up on card stock and then cut out the black parts,
leaving the green cut out paper
, for kids to use as stencil for drawing.
Or
you could print this on regular printer paper and
let the kids cut out the black
parts
(with kid safe scissors of course!), the parts could then be glued onto a project. Of course
adults can play with this image too!
Share