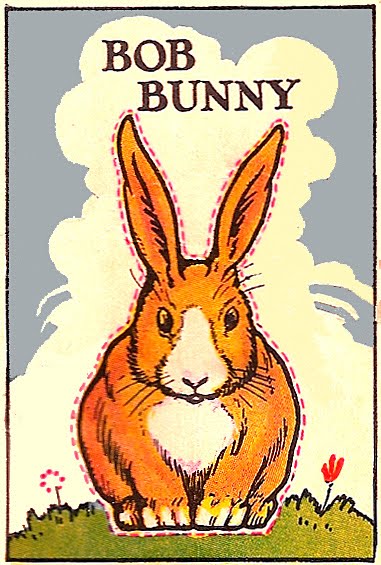 Click on images to enlarge
This is a dear little project for kids, just right for Easter Crafting! This vintage Bunny is made to be cut out, and then glued to either end of a thread spool. I think it would be fun to add a bit of cotton to his cute little Bunny butt too! I've included a printable so that you can make multiple rabbits, they are fairly small so use a smaller sized spool for this.
Also, I'm not sure on the exact age of these. I believe they are from the 1930's, so please use this one for personal only, to be safe, as far as copyright goes. Thank you to Mona, for submitting this darling graphic!!