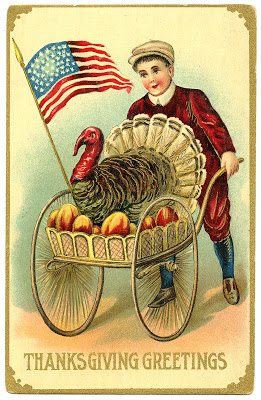 Click on Image to Enlarge
Well now, can you believe that Thanksgiving is only one week away?!! It snuck up on me again, happens every year! Anyway I thought this Vintage Thanksgiving card was quite cute, it shows a Boy wheeling a big Turkey around in a wagon. Apparently the Turkey is quite Patriotic as he has his own Flag!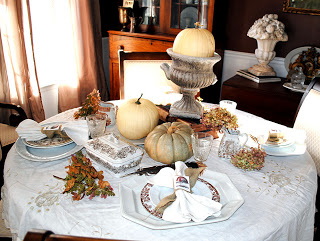 … and speaking of Thanksgiving, I did manage to get my Dining Room decorated. I've posted some photos of my Tablescape on my DIY Blog, I hope you'll pop over and check it out!