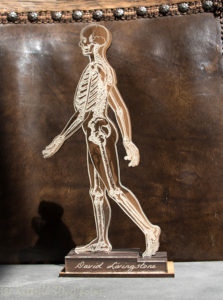 Today's reader feature is this Awesome Radiology Statue, submitted by our friend Alicia Kitrtell.  Alicia used my Vintage Skeleton Man Walking image to create this lovely statue for a dear friend who just earned their degree in Radiology.  She created this special project using wood, acrylic, glow in the dark paint, glue, and a laser cutter.  Using the laser, she cut and separated the image into several layers.  Alicia designed the wood part to be removed so that it will allow for a shadow effect through the acrylic.  This is such a creative project, and such a fabulous gift for someone in this field!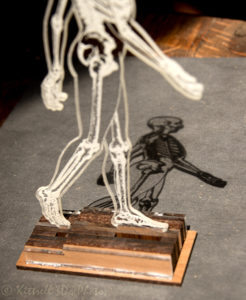 This is such a lovely project! Thank you, Alicia, for sharing your talents with us!  To learn how to transfer images yourself, visit the Transfer Methods Page.
Do you have a project you'd like to submit?  You can share your projects, HERE! We would love to feature you!