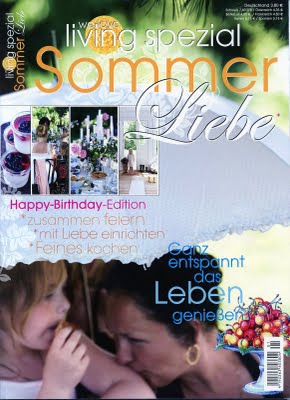 I'm so thrilled to have gotten another mention in the German magazine "We Love Living"!! In fact, my Cherries image even made the cover!!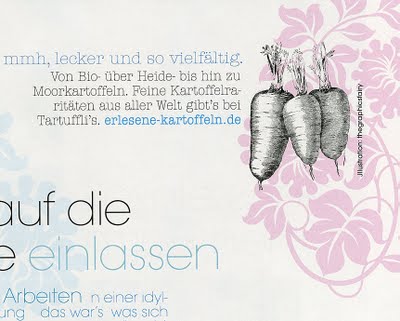 I just love the little bits of art sprinkled though out the pages. They even made my little humble carrots look special!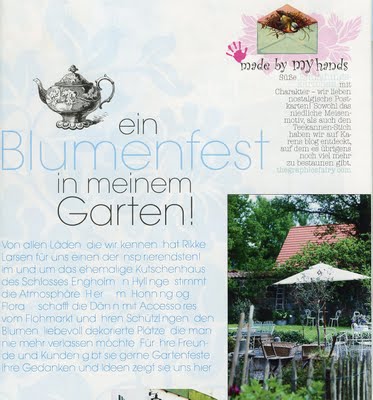 This is such a gorgeous decorating magazine! Sadly we can't get it here in the U.S. but if you live in Germany, Switzerland or Austria, you should be able to pick this up at your local newsstand. I highly recommend it, the photography and the rooms are positively dreamy!!