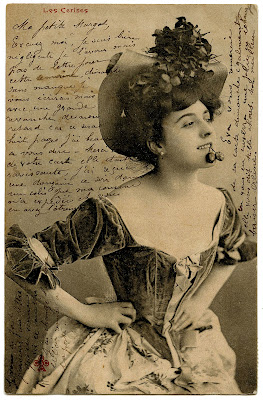 Click on Images to Enlarge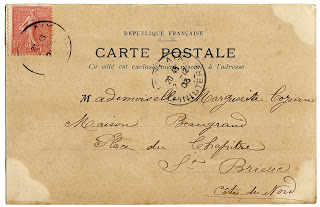 This is such a charming old French Postcard! Shown above is a Sassy looking Woman with 2 Cherries dangling from her mouth. She's wearing an elaborate Hat and Velvet Corset style Bodice. I just loved the back of this one too, so I scanned them both for you!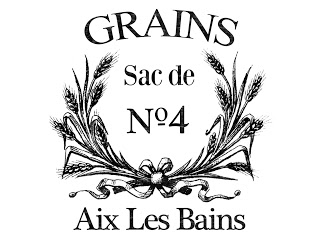 And speaking of French Graphics  … I've created a new French Transfer Printable, this one is a Grain Sack image with a lovely Wheat Wreath. You can grab it HERE from my DIY Blog!