About Me and The Graphics Fairy Blog
 Hi! I'm Karen, also known as The Graphics Fairy.

Hi I'm Karen Watson, the founder of The Graphics Fairy blog and Co founder of The Graphics Fairy Premium Membership site.
Back in 2007 I drew on my experience of 20+ years as an Antiques Dealer, along with my love of Paper Crafting, to form this site. And I've been posting every day since then! This blog is a curated collection of over 6,000 Vintage Images… many are scanned from my own collections of Antique books, Prints, Postcards and Trade Cards etc. At the time that I started, I was very excited (and still am!) about the world of Collage Art, particularly Vintage Collage, and all of it's variations like Mixed Media, Tag Art, Altered Art and Books and more recently Junk Journals. I was using vintage graphics for my own creations in my shop space at Old Lucketts Store, either as a part of products that I created and sold, or as packaging (like my handmade soaps with Handwritten French Letter wraps) or as fun signing for in my shop. Twice my computer's hard drive died, and I lost all of the things that I had scanned and cleaned up for my projects. I had the thought, that if I put them on a blog, then I couldn't lose them again! Plus maybe some of those amazing collage artists that I was such a fan of, would find them and be able to use them as well. So that's how it all began…
There was very little in the way of social media when I first started, so my site grew pretty much by word of mouth only. I was lucky that most of my friends were also Antique Dealers and they would often find things for me, that I could share on the site. I took classes in Adobe Photoshop and Adobe Illustrator so that I could learn how to rework the images to make them more useful to artists and crafters.
After the first couple of years of running this blog, I found that a lot of people were interested in ways to use the images. So in 2009 we started doing Craft Tutorials… some I created myself, but many were created by wonderful Artists and Crafters that I had met along the way. Some were experts in their field and had published books, had done TV appearances or had their own product lines, or popular blogs of their own. There is a wealth of project tutorials on this site now, from a wide variety of creative people!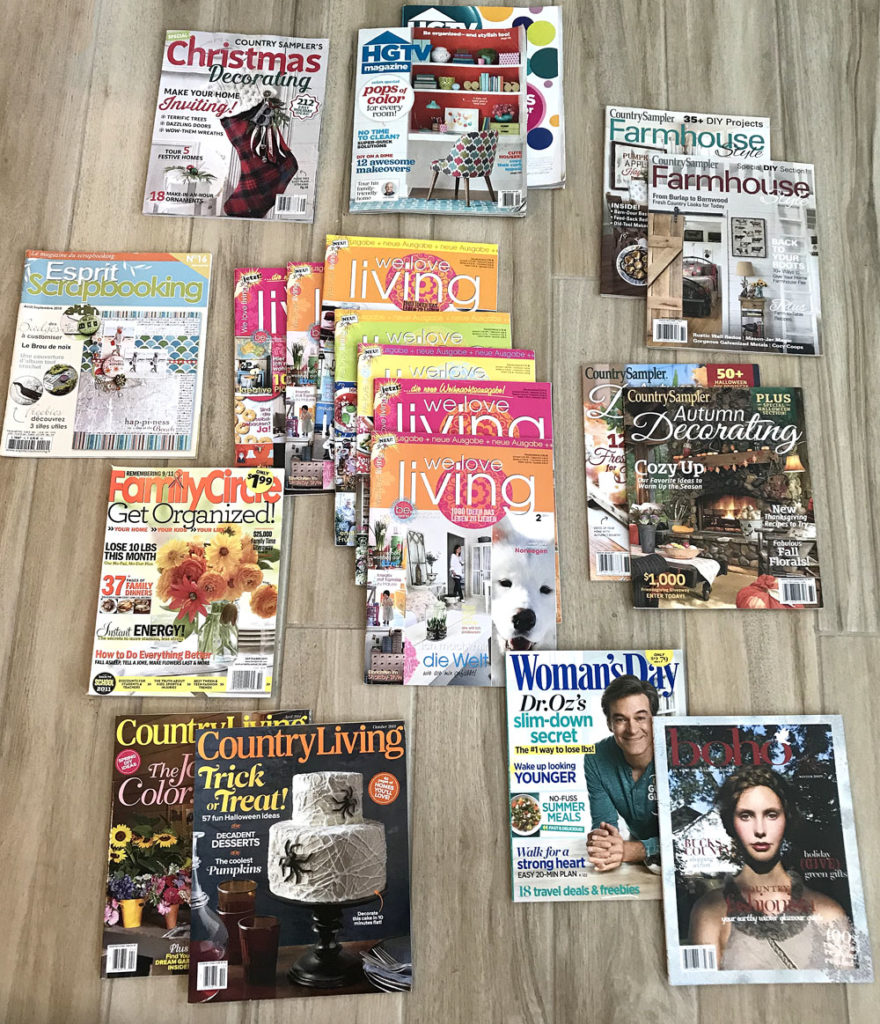 I've been very blessed to have had my blog featured, or mentioned, in so many magazines all over the world. Such as Better Homes and Gardens, Country Living, HGTV Magazine, Country Sampler, Women's Day, Family Circle, Romantic Homes, Boho, Craft Stamper and Make Jewellery Magazine in the U.K., We Love Living in Germany, Espirit Scrapbooking in France, and many of the Stampington Publications.
I've also had the pleasure of being a "Pinning Pro" for Better Homes and Gardens Magazine on Pinterest, since 2014.
About our Premium Membership Site
In 2015 I started The Graphics Fairy Premium Membership site, along with my friend and biz partner Emily Martin. Emily was a fellow Antiques Dealer who also had a space in Old Lucketts Store, she was an accomplished Graphics Designer, and had also been creating craft projects part time for my blog. We wanted to have the ability to provide even more for the Artists, Crafters and Designers that followed the blog. The Membership Site really gave us something we could sink our teeth into! It has allowed us to delve in even deeper with our obsession  passion, as each bundle is themed around a particular topic or style and we were able to offer multiple different file types that were more useful to our members. At first the Bundles just featured a set of themed Images, along with coordinating ready made Printables that Emily designed. Then later we began adding Photoshop Elements Tutorials to the kits, to teach people how to digitally manipulate the images for Vintage Design projects. Once those became a regular weekly feature, we enlisted a few more Graphics Designers to our team, to help design the Printables and teach the instructional PSE Tutorials. And then this year (2019) we began adding weekly hands on Craft Video Tutorials as well, and found some professional wonderful Artists and Crafts people to create those for us. It's been an amazing journey so far and we feel so blessed to be able to do what we love, and to have found others that really cherish this quaint nostalgic style as much as we do!