12 Easy Image Transfer Methods for DIY Projects
I'm reposting this handy Transfer Methods post, as I've added some new information to this article. I hope you find it helpful!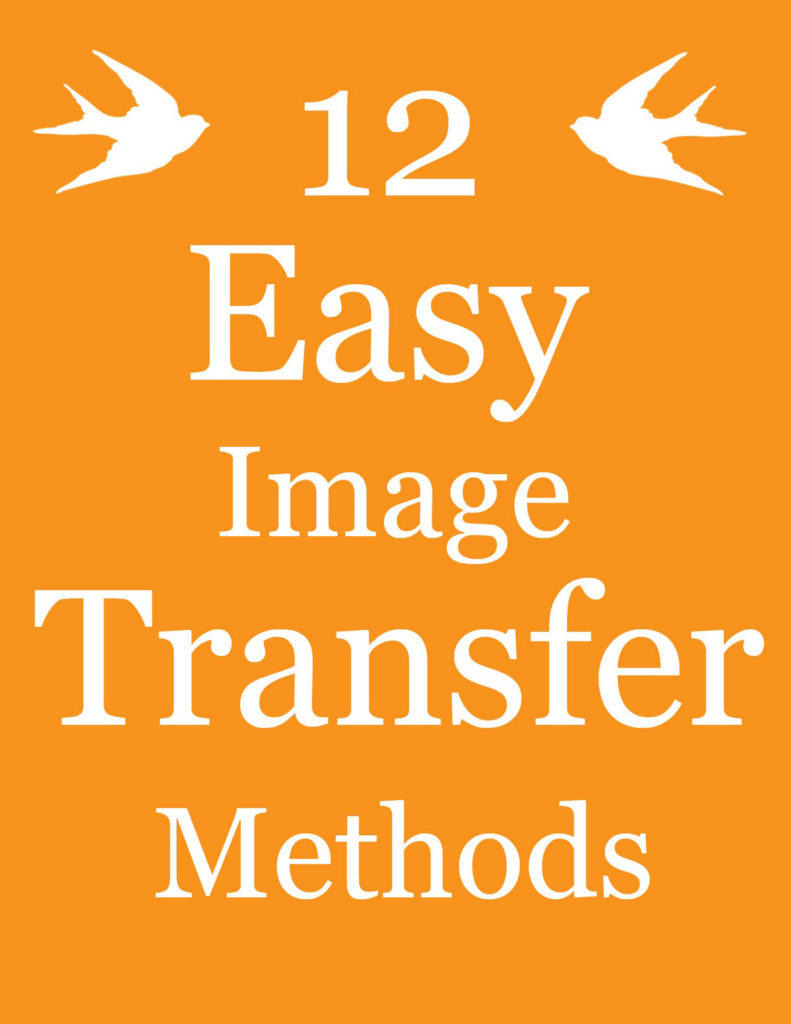 Time and time again, the question that I get asked most frequently by my readers, is "How can I transfer your Graphics on to _____". Even though I have numerous Transfer Methods on my blogs, and links to others, I have to admit the information is difficult to find since it is spread out in a very unorganized manner! So I thought it was high time I consolidate it all in one place so that you can easily find the method that you want to use for your particular project. Below you will find links to 12 different ways to Transfer onto pretty much any type of material, some are my own Tutorials, some are from friends or readers and a couple of them I found online.
1) How to Transfer Typography onto Furniture : This is a two part Tutorial showing how to blow up your image really big, using a free program, and an easy cheap transfer method, so that you can paint your image on large or small pieces of Furniture, Walls or Signs. Great for painted wood pieces or natural wood.
2) The Citra Solv Method : This method uses a cleaning product called Citra Solv. This one works well with Fabric projects, like Towels, Pillows, Chair Seats and Lampshades. This method will give you a slightly faded, slightly imperfect, transfer for an old world look.
3) The Wax Paper Method: I have yet to try this method, but it looks amazing! The only supplies you need are your Printer and some Wax Paper and the super simple Tutorial from Angela at Unexpected Elegance! I've seen this one used on Painted and Natural Wood and Painted Metal.
4) The Freezer Paper Method: This one is similar to the one above, only you use Freezer Paper instead of Wax Paper. Lesa at Home Frosting has a fabulous Tutorial that shows you how to use this method on Fabric.
5) The Iron On Method: In this Tutorial I show you how to do an Iron on Transfer, using my favorite Transfer Paper. I consider this brand to be the "Holy Grail" of Transfer Papers, as it completely blows away the other stuff out there. If you've tried doing Iron Ons in the past, with crappy results, you will love this stuff! Great for any Fabric Projects.
6) Printing on Fabric: Gail at My Repurposed Life, shows you how to cut out the middle man, and print directly onto fabric, with your home printer! For those of you that sew (or don't mind gluing your projects) this is a really fun method!
7) The Mod Podge Method: Good old Mod Podge, is there anything this stuff can't do?!! This excellent Tutorial by Katie at Matsuke explains how to use this technique to Transfer onto Wood. I've also seen this used on Fabric, Canvas, Terra Cotta and even shiny Ceramic pieces. This is a really popular method and super versatile since you can use it on so many materials!
8) The Projector Method: Marian from Miss Mustard Seed shares her Sign Making secrets, using an Overhead Projector to transfer images onto wood! This method can be used for Painted or Natural Wood.
9) Using Water Slide Decals: Learn how to use Water Slide Decals to transfer images onto Glass, Soap, Candles and Paper, with this fun technique. Carol from The Polka Dot Closet will walk you through all the steps!
10) The Blender Pen Method: Rosemary from Villa Barnes demonstrates this fast and easy Method using an inexpensive Blender Pen to transfer onto Fabric. I've also seen this used on Wood.
11) The Omni Gel Method: In this Tutorial I explain how to use a liquid substance called Omni Gel, to transfer images onto Tumbled Marble Tiles for Coasters. I've also used this on Painted Wood.
12) Gesso on Canvas Technique:  Check out how Trisha at Whimsy Art Studios used Gesso on Canvas to create a fabulous French art piece for her Wall!
More Info on Transfers
12 More Easy Image Transfer Techniques: Want even more Transfer Techniques? Check out our latest post, for 12 MORE Easy Image Transfer Tutorials, for all new methods and products!
Top Tip for Transfers: This is a great post to read before you get started! This tip will save you some headaches and frustration!
Favorite Transfer Products: These are my favorite all time Transfer Products rounded up into one place.
Well hopefully that will clear things up. Feel free to grab my Transfer Printables to use in your projects.  Have fun transferring!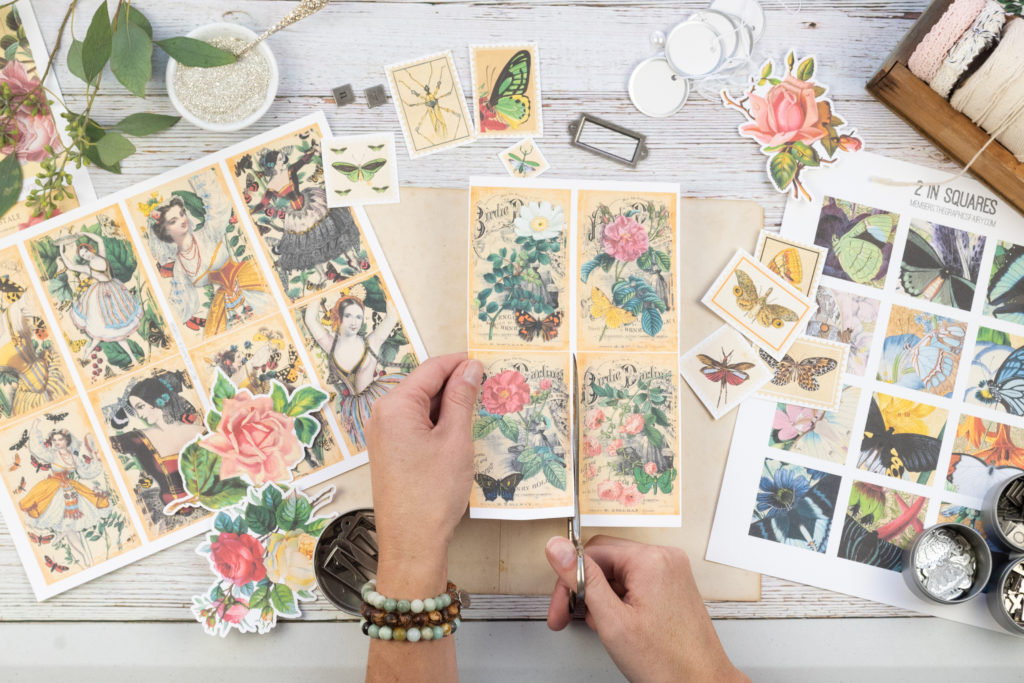 Be sure and check out our Premium Membership site HERE, for loads of PNG images, with transparent backgrounds, these types of images are perfect for Transfer Projects!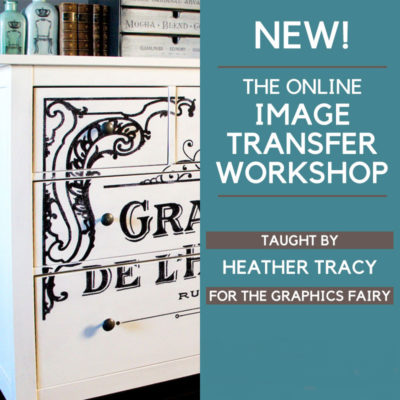 And if you really want to dive in and do professional looking transfers, check out our amazing Online Image Transfer Workshop with Heather Tracy HERE!

Hello! Are you new to The Graphics Fairy?
Welcome, I'm so glad you're here! Browse around to find Vintage Graphics, Projects and DIY Tutorials, as well as Free Iron On Printables (many of them French!)