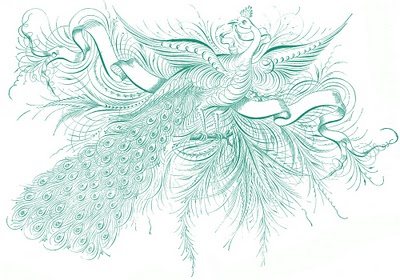 Click on images to enlarge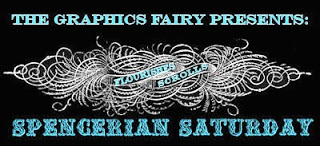 It's time for yet another graphic in my weekly series "Spencerian Saturday"!!! Every Saturday I add another gorgeous image from an early calligraphy book.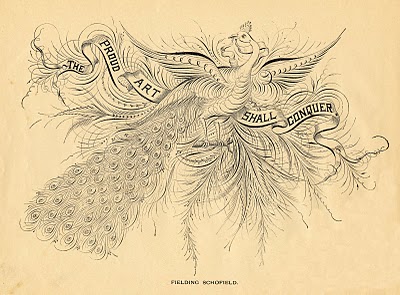 The original scanned version of this funny pen flourished Peacock with garland, is seen just above, and at the very top of the page, is a version I made just for fun, in teal green.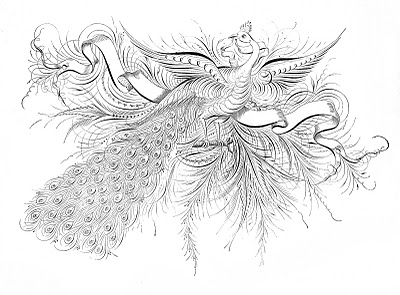 This one is a cleaned up version of the original. You could add your own wording to the garland if you like, using photoshop or just print it up and write something in by hand.
Your getting this one a bit early today as we have close to 30″ of snow right now and are expecting up to 9″ more. Uggghhh!! Lots of people are without power, we are lucky so far and we still have internet access too, but I thought I would post this now while I can!
XXXOOO