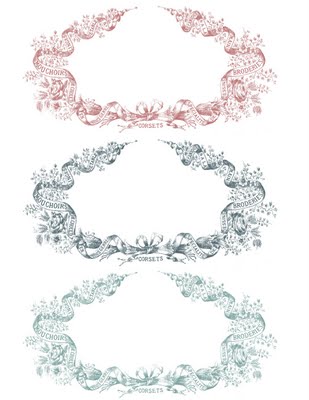 Click
HERE
for the Full Size Printable PDF
Okay, so I may have gone a little overboard on this one, but I couldn't help myself!! There are just so many ways that this gorgeous piece of French Ephemera can be used and I wanted you to have options, so there are lots of them!! First off we have a printable above of three blank French Frames in some pretty pastel shades. Great for your DIY projects!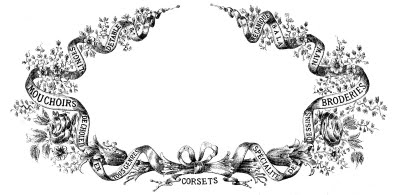 This one is the frame in black, also useful I think.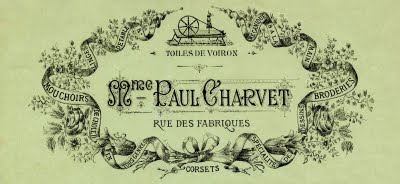 This one is the top of invoice in the original color, it has a cute little spinning wheel on it!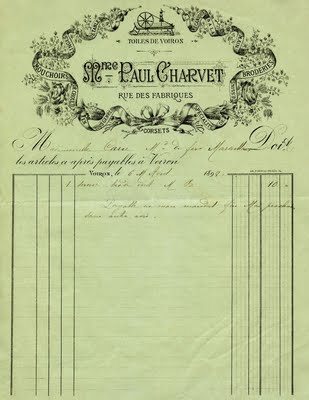 This one is the original Ephemera in all of it's glory!! It dates to the 1890's and was an invoice for a French Corset maker!! This one is fabulous for Collage or Mixed Media.
We're not done yet!!! I have even more versions, including the one above…. These versions are sized large, so that you can Transfer them onto your favorite Home Decor projects. I've even included Reverse images. Easy!! Go HERE to grab them!