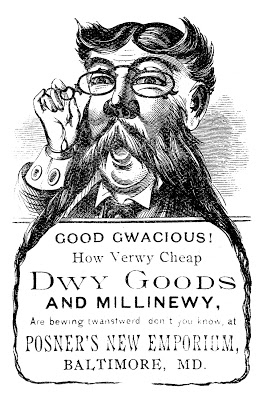 Click on Images to Enlarge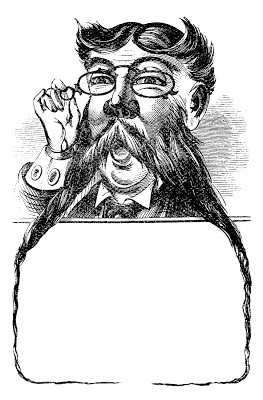 Here's an unusual Old Advertisement.This is another one from an Antique Rubber Stamp Catalog in my collection. This graphic was used for a Dry Goods and Millinery Store, and shows an odd looking fellow with a very long Mustache and some Spectacles. I've included the original version, as well as a second one without the text on it, so that you can add your own message.
In Other News: Stop by my DIY Blog to grab my latest French Typography Transfer Printable!