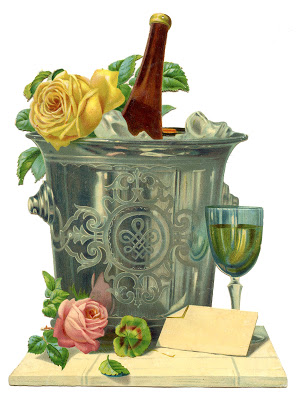 Click on Image to Enlarge
Here's a fun New Year's Eve Graphic, or I guess it could be for any special occasion really! Shown above is a Champagne Bucket with Wine Glass, a Rose and a Note (love letter perhaps?).
Happy New Year's Eve everyone!
Also, be sure and check out the cute Tutorial that Gina did this week on my DIY Blog, for a Carte Postale Zippered Pouch!