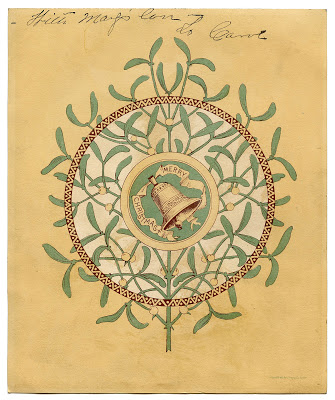 Click on Images to Enlarge
This is a lovely and unusual piece of Victorian Ephemera! Show above is a picture of some Mistletoe with a Bell in the center. This is an old Christmas Card from Circa 1881. I love the muted colors on this! I've included the original version at the top, with some charming handwriting on it, and a second one with out the writing.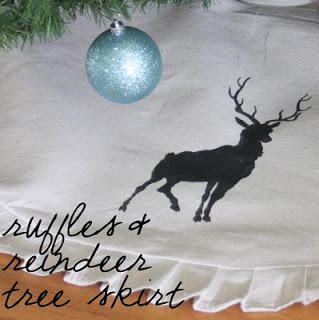 Also check out the darling Ruffles and Reindeer Tree Skirt Tutorial that Gina posted on my DIY Blog today! So pretty!!