Click HERE for the full size Printable PDF
Here's the latest in my series of Vintage kids printables, although they can certainly be used by grown ups too!! This sweet paper doll comes from an old newspaper from the early 1900's. This little girl has 3 outfits, perfect for Thanksgiving, including a Native American costume, a Pilgrim costume and use there is even a Turkey costume!!! All of the pieces can be cut out and colored in, for hours of fun! I would suggest printing this out twice, once with cardstock, so that the doll is on a firmer paper and once with regular paper, for the outfits.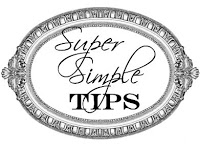 In other news: I've added another fabulous video tutorial, by Kayla Lamoreaux, to my Backgroundfairy.com blog. This tutorial shows how to easily add one of my Backgrounds to your blog, using the new Blogger Designer Templates.
Share