Great Gifts for $10 or Less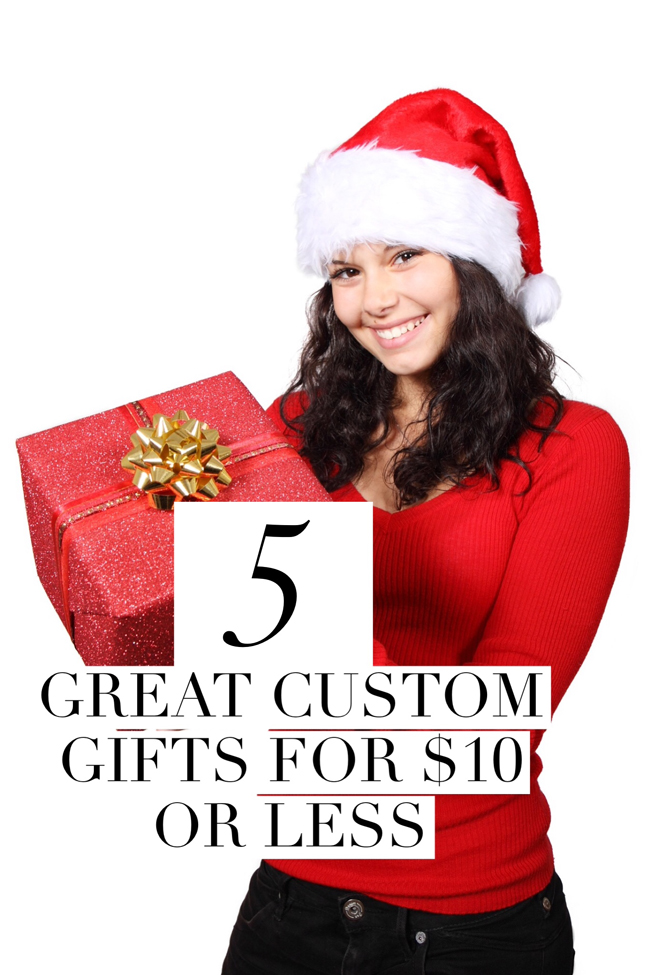 Well, it's getting to be that time of year, isn't it?! Have you finished your Holiday shopping yet? Have you started it yet? Need some help with ideas do you? You're in luck! Because today I'm sharing 5 Great Custom Gift Ideas for $10 or Less from Walmart Photo! I had no idea you could get so many cool things custom made from Walmart Photos! I sent some photos in online and got some really awesome gifts in the mail, to give to family and friends. When I opened the box my husband said "Hey, those are the kind of gifts that people would actually really want!". We were both quite impressed with the quality of the pieces. And since Walmart Photo has 3,500 locations nationwide it makes things really convenient. Of course you can also order online like I did! Here's what I got!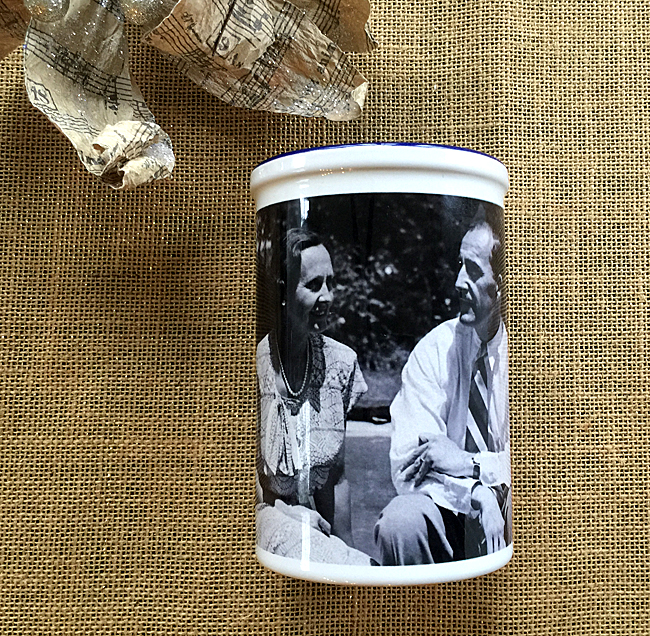 I got this Pencil cup for my Dad. I like to call it a Pencil Crock because it's made of heavy duty ceramic… it's really a nice quality piece! The vintage photo is of my Grandmother and her Brother. I think Dad will really like it! The cup is on sale for $10 for the Holiday season!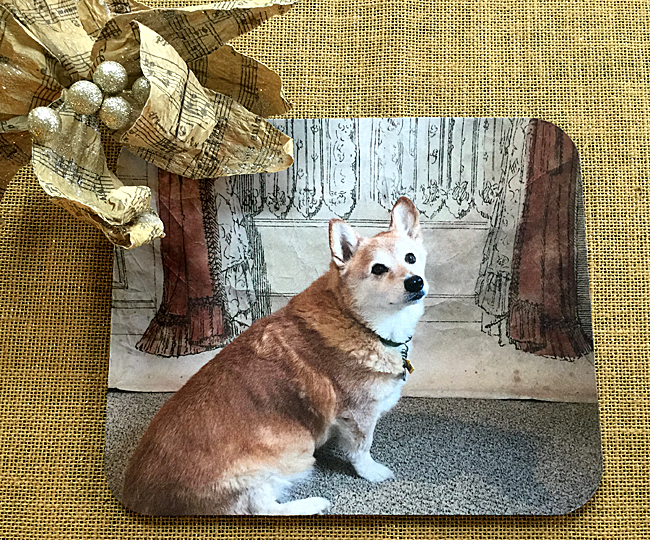 I got this Custom Mouse Pad, with my Corgi on it, to give to one my kids, but I'm pretty sure I'm keeping this one for myself! The photo image is so crisp and clear, I almost want to hang it on my wall! The Mousepads are priced at just under $10!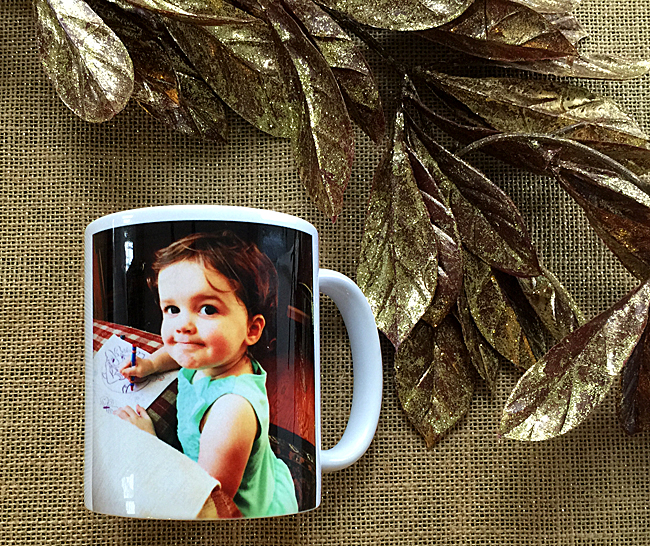 This adorable Ceramic Photo Mug is going to my Sister in Law. It's a photo of her Grand Daughter, isn't she darling?!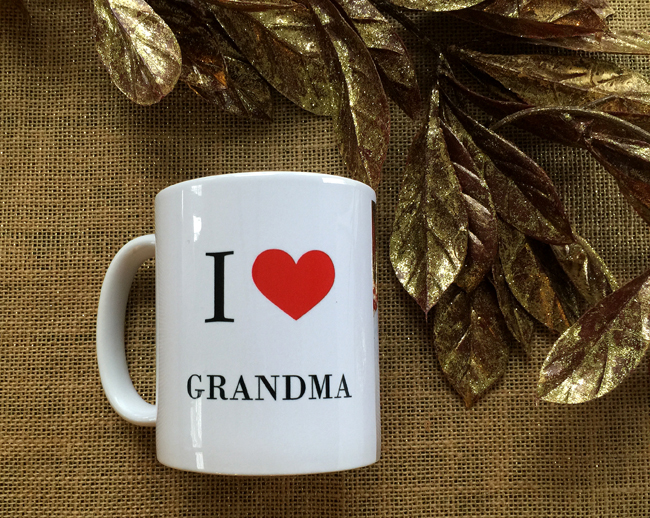 And here's the back! They have different options for the back side of the Mugs, so this gift is not just for Grandmas! Walmart Photos is offering a 25% Rollback on Mugs, so most are $10 and there's one style priced even less at $9!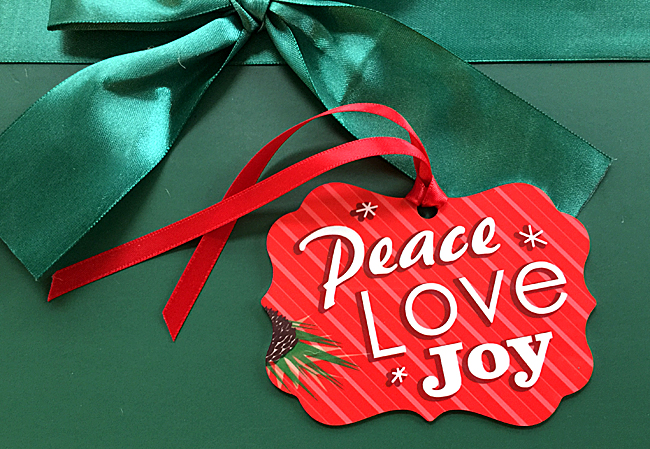 For my Brother and Sister in Law, I had a cute Custom Metal Ornament made. This is the back.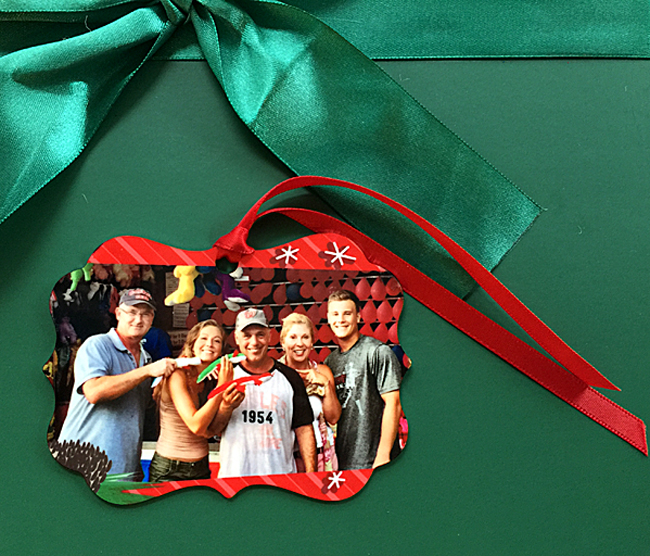 And here's the front! This photo was taken last year at the local Carnival, so fun! They come in different shapes and different styles and colors, so you have options with these too. Many of the Ornament Styles are $10 through 1/5/2016.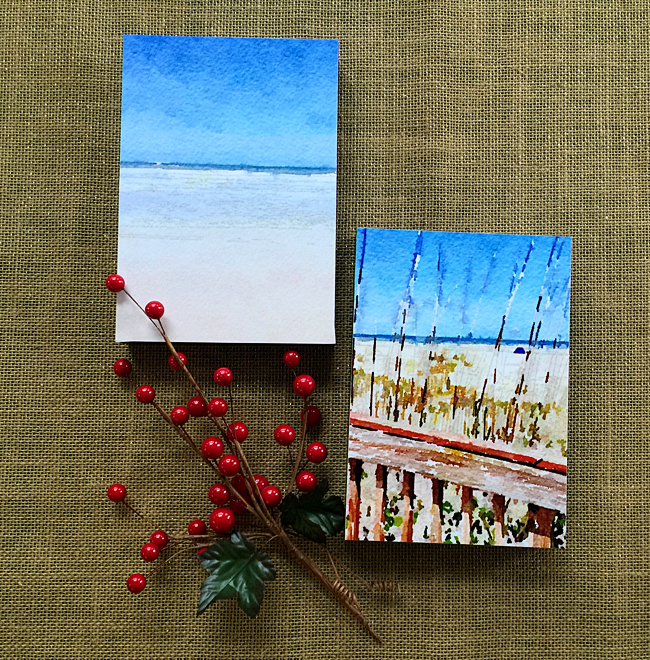 These Mounted Photos are for my husband. Shhhh! Don't tell him! I hid these from him, when I got the box so he doesn't know yet. 🙂 These were some photos that I took of our Vacation to Florida last year, and I used a digital program to alter them to look like Watercolors. We had such a great time on that Vacation, I know he will enjoy looking at these in his office. They have hangers on the back so that you can hang them on the wall, or they would look cute on a bookshelf too! Mounted photos start at just under $10! The ones that I got are the 5 x 7 size. There are so many other Custom Items available at Walmart Photo as well, at all different price points. Many of the gifts are available for free Same Day pick up right in the store, and they are offering free shipping for cards and gifts purchased online through 12/30/15! So if you're a last minute shopper Walmart Photos has got you covered! You can even get your Christmas Cards done there, with 500 Designs available in store and 1,900 available online, you'll have lots to choose from, and in-store prices start at just .44 each! And you don't have to use photos, if you don't want to … just imagine the possibilities you guys! You could use your own Custom Artwork … or your Kid's Artwork … or a Great Quote done in a beautiful Font … or an Antique Map… the sky is the limit, so you can really get creative with these pieces! You can get more info about Walmart Photos and all the great products that are available at the following sites: Official brand website: www.Walmart.com/photo
Be sure to visit Walmart Photo's brand page on BlogHer.com where you can read other bloggers' posts.