Antique Drawer Pull Images
Today I'm posting 8 of these Antique Drawer Pull Images all done in Brass metal with fancy designs! Some of these I have posted in the past, the new one is at the top of the page. I decided to consolidate all of these together into one post to make it easier to find them. Each one is a little different. These were probably made to go on dresser drawers or cabinet doors. I love all of the beautiful pattern variations and designs on these old Hardware Images!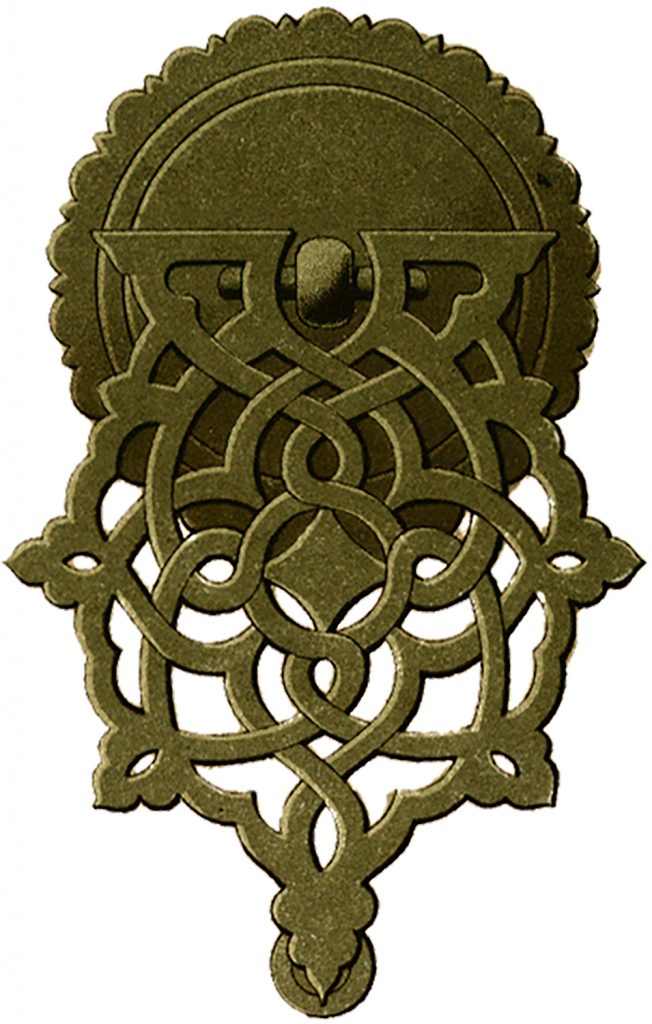 This first brass hardware pull illustration has an airy pierced drop handle paired with a broad, solid rosette with fluted edges. The open fretwork is reminiscent of ancient Arabic patterns.
Next up is this Vintage Ornate Brass Drawer Pull Image! The face plate has a curved and pointed edge with the hinge in the center. The pieced pull drops from the hinge and ends with a winged point. The holes are round with embossed tear drop shapes moving out from an 8-pointed star in the middle of the pull.
Last but not least is this Old Open Fretwork Brass Hardware beauty! The face plate of this knob image has an engraved vine circling the center. The beautiful drop pendant has a fleur de lis design around the outer edge. The interior has an 8-pointed woven shape with a solid center featuring teardrop shaped raised designs.