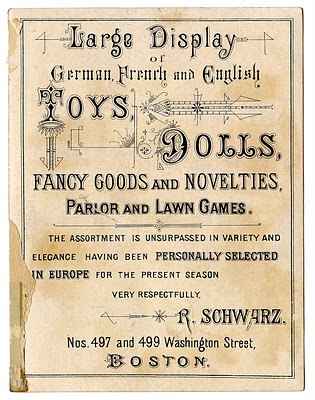 Click on image to enlarge
Yes, that's right, there's another one of these!!! Yay! You may recall the mate to this one that I posted a couple of days ago. There were actually a set of two, and this is the second one in the set. This amazing advertising card is also from the Boston Toy Emporium, this one is advertising Dolls, Toys and Novelties. When I look at these little cards, I can't help but think of the amazing Wendy Addison. The ornate typography reminds me of her style!
Merry Christmas Eve everyone!!!


Share