26 Best French Label Images
I'm updating this collection today as I found more French labels that I had forgotten about! Some really pretty ones too…. I've put together some of my Best French Label Images from over the years in this collection. Many of these pretty Ephemera pieces were originally scanned way back in the early days of my blog and they were not the greatest quality back then, as I had no idea what I was doing at the time! I've dug them out of my archive drawers and have rescanned them at a high resolution and cleaned them up once again. They look very pretty on bottles and jars of course, but I've seen these on everything from Coasters to Pillows and so much more. They lend themselves especially well to Home Decor projects as they are quite decorative looking. Just make sure that you take the meaning of the words into account, as some are quite lovely, but the product that they advertised may be a bit embarrassing in a few cases!
French Soap Label Images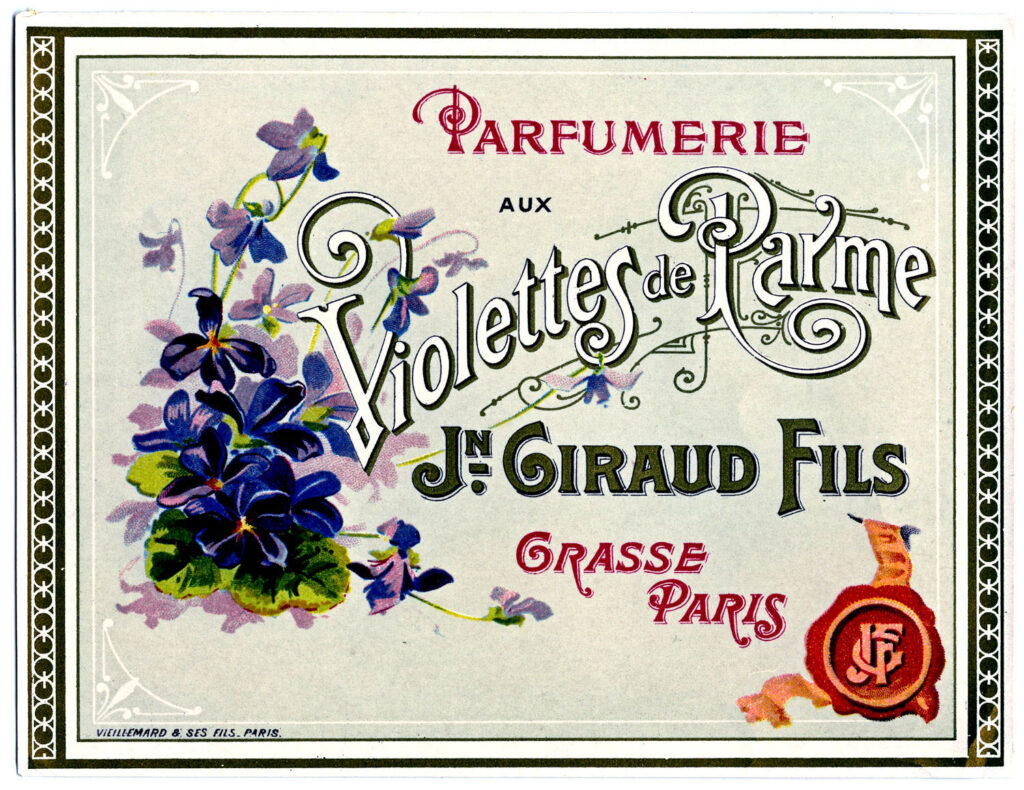 This is a charming French Violette Perfume label! It has the most beautiful text on it along with some gorgeous purple Violet Flowers.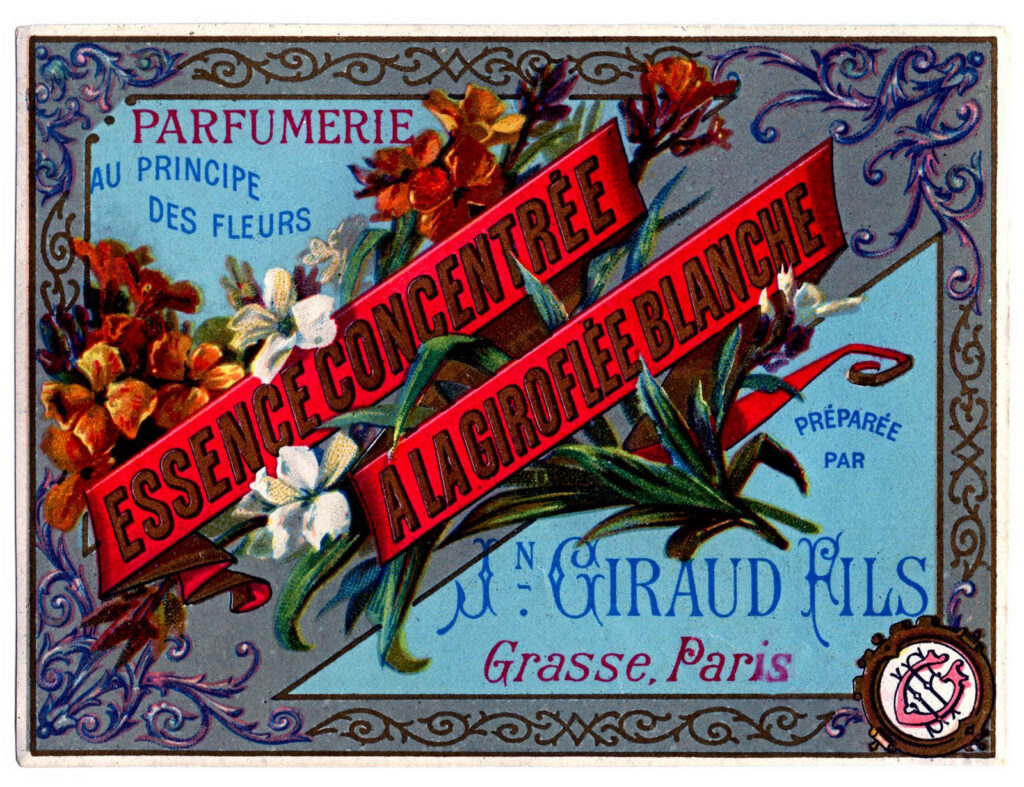 Here's another gorgeous Perfume Label from the same manufacturer. This one has such a striking blue and red color combo!
This gorgeous Label is for White Heliotrope Perfume. I have no idea what Heliotrope even smells like, but I feel like I must find out now after seeing this beautiful Ephemera piece.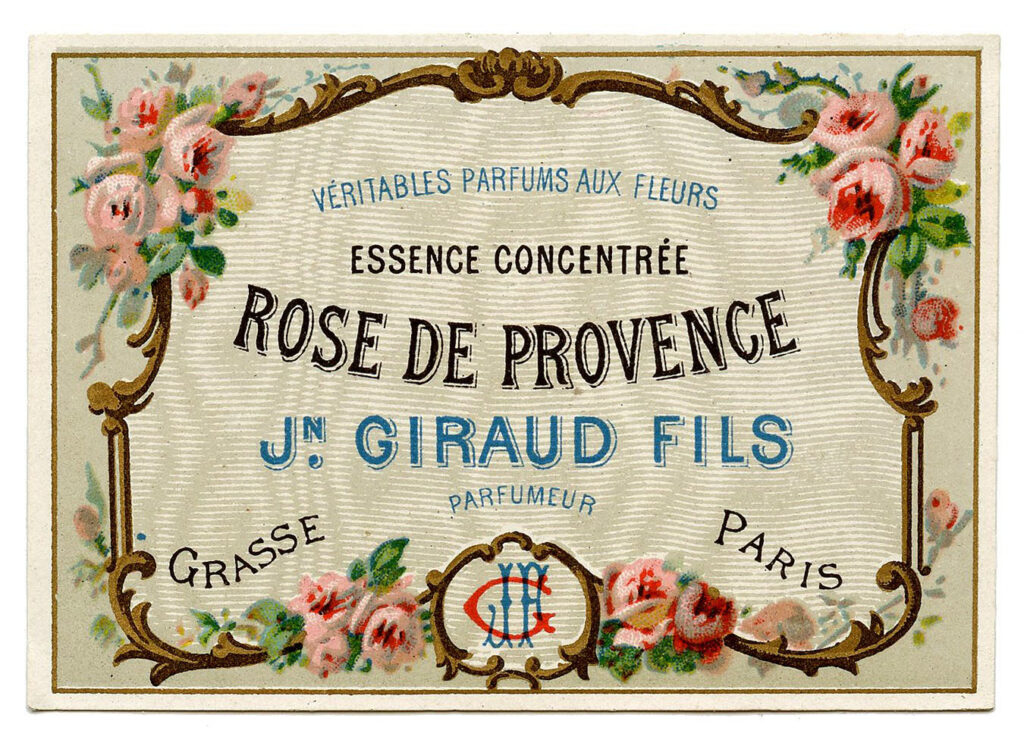 What could be more classic than a Rose perfume! And even nicer that it is a Rose from the Provence area of France. Of course it has pretty pink Roses on the label. Perfect for your Shabby French Projects.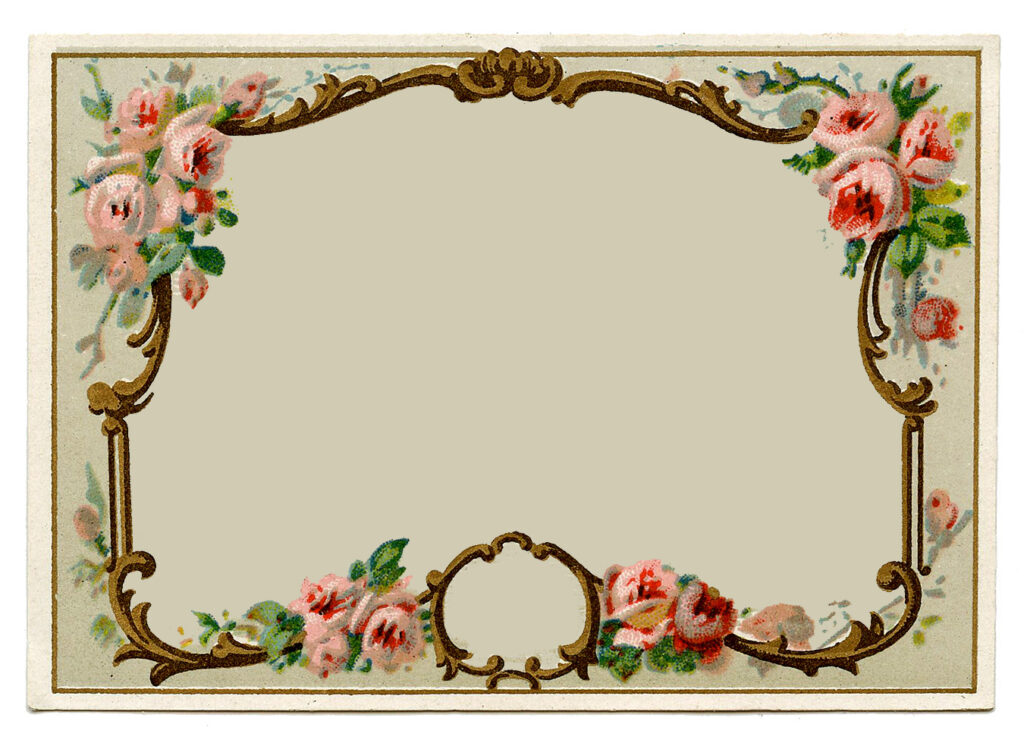 And here's another version without the text for you to play with! You can add your own text and use it as a Gift Tag or Label for a pretty present.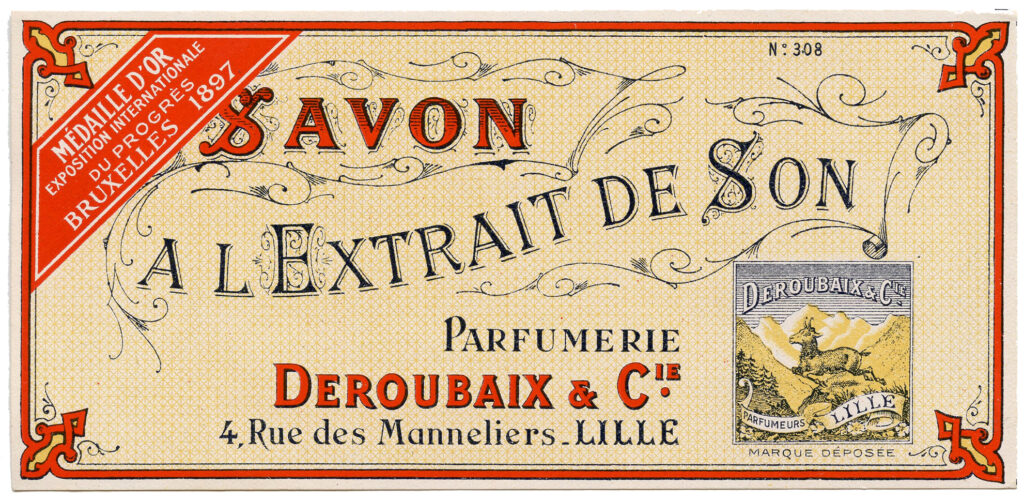 This one is such a beauty! This pretty Ephemera piece was used for Soap. It has a beautiful Yellow and Red color combo on it and some very fancy text.

Next we have a plain and simple Savon (Soap) Label. Just a lovely creamy colored piece with smart looking black writing on it.

This next one is for a Disinfectant type Soap from a Paris Pharmacie. I love the shape of this one and the fancy monograms on either side of it. Such a charming old fashioned piece of Ephemera.
Vintage Perfume Label Images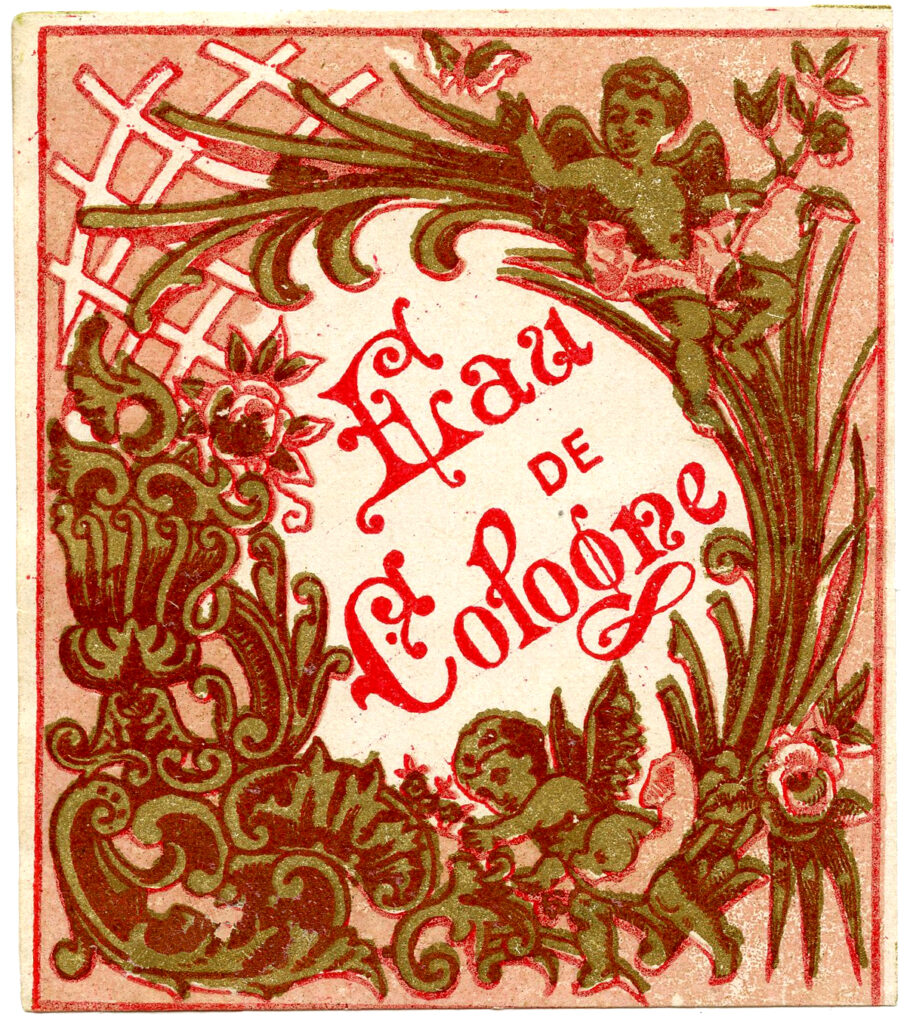 Here we have a sweet, although somewhat generic French Cologne label. This one is done in Pink and Red, with touches of Gold. There are 2 darling Cherubs hiding out in the Fancy French Design on this one.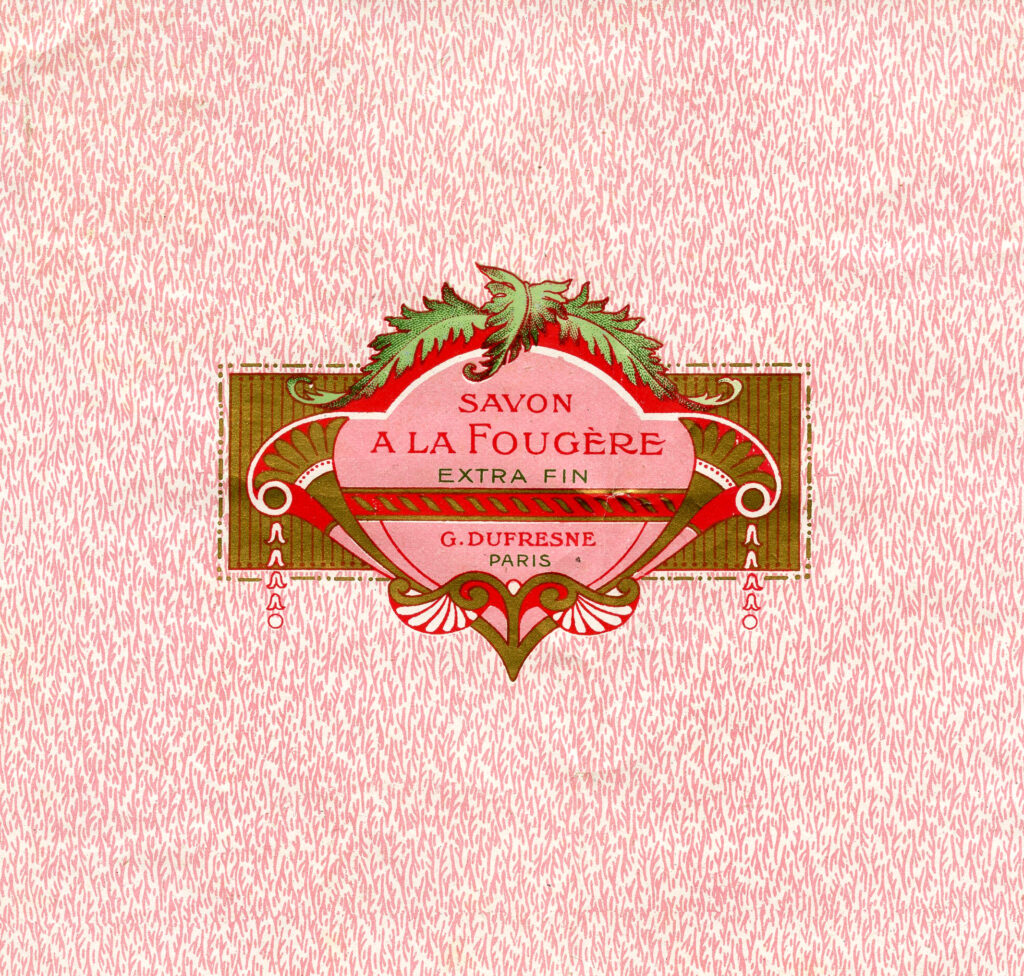 This lovely piece was used to wrap some Parisian Fern Soap. I have never heard of Fern Soap, but it sounds so lovely and refreshing! In the center we see a charming Art Deco Style Design with 3 Green Fern Fronds. The red and white pattern along the outside of the design is quite pretty.

This is another pretty little Perfume Label. This one is by Giraud Fils in Paris. This brand seems to pop up from time to time, I believe I have others on this site somewhere. It may have been a popular brand back then. I like the ornate text and the red and black lettering on the creamy paper background.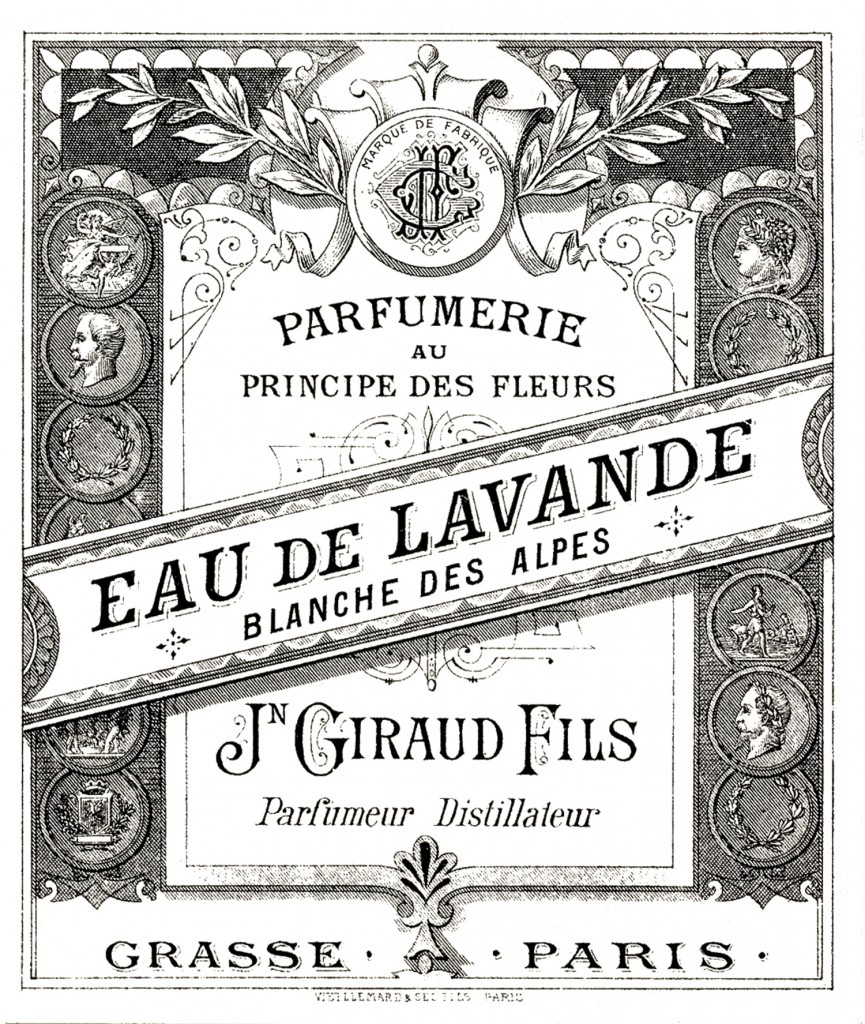 This beauty appears to be for some Lavender scent, my favorite!! There are lots of pretty engraved details here, including the delicate leaves at the top of the label, the medallions along the sides and all of the fancy scrolls! I love that it says Paris on it too.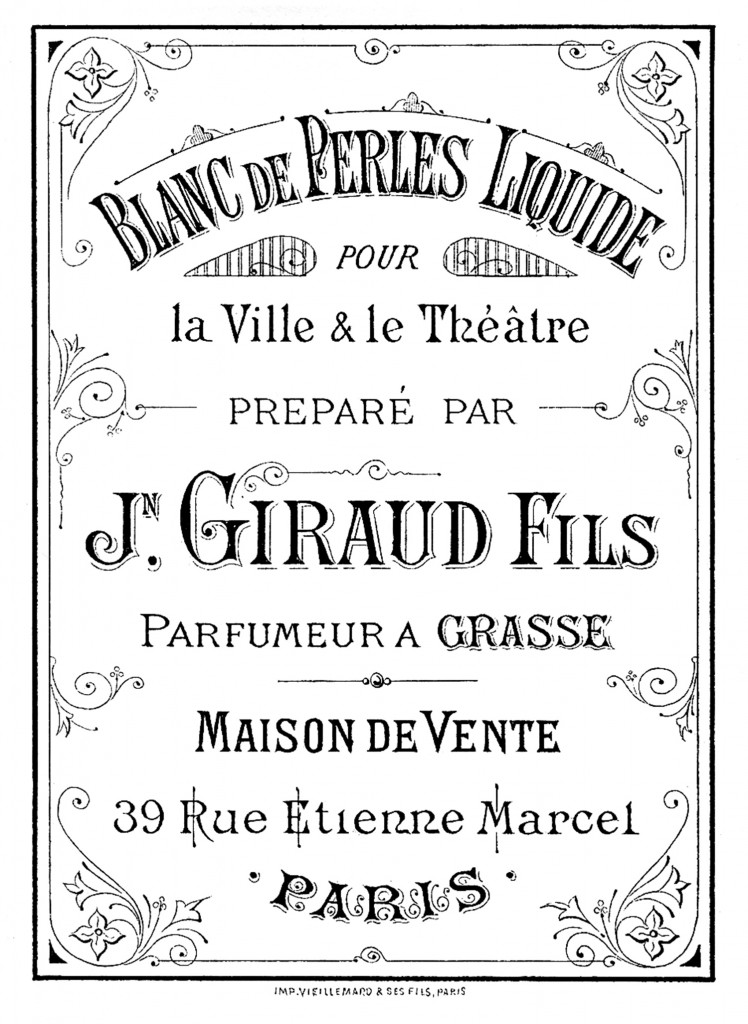 Shown above is a charming black and white Perfume from Paris! I love all the beautiful Typography on this graphic and the pretty little details in the corners and along the edges. Lots of swirls and flowers here! This would look so pretty decoupaged onto the front of an old bottle. You could age it with a bit of tea, or leave it the way it is.
Round French Label Images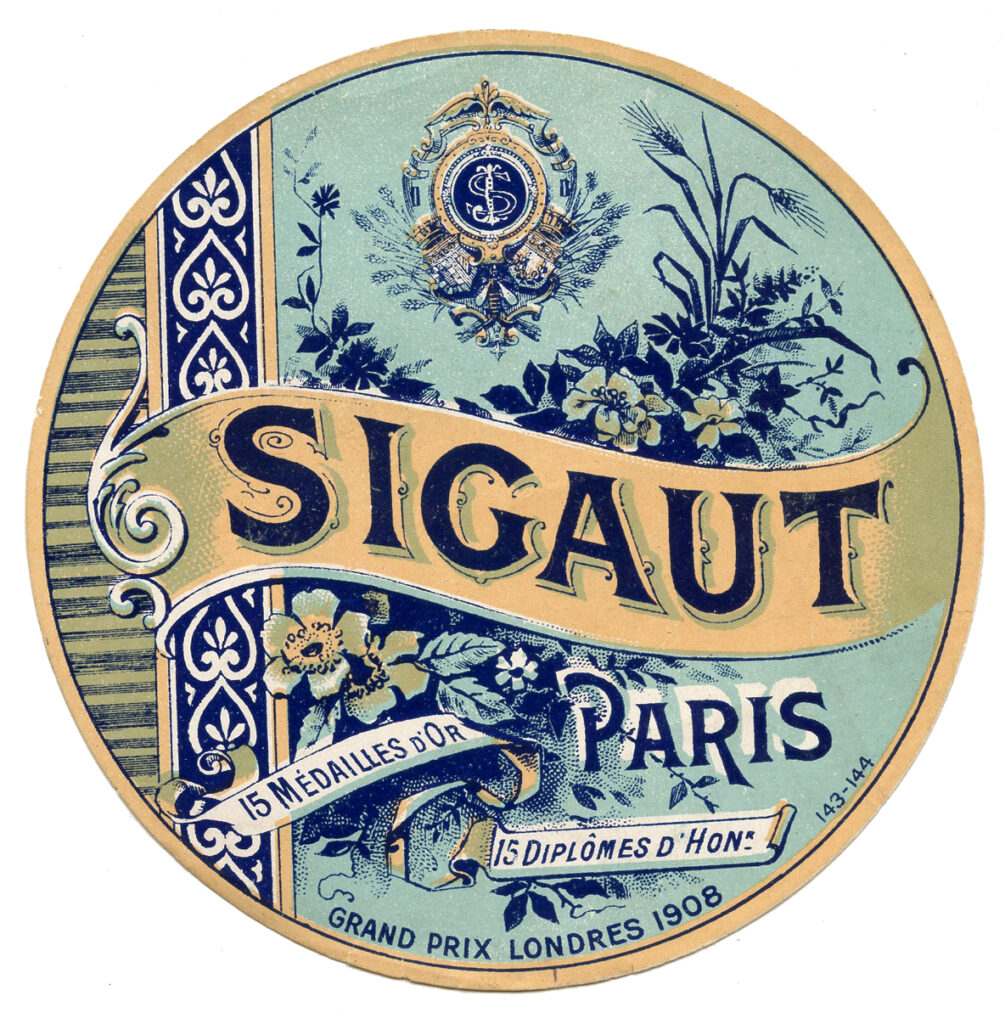 This beautiful round French Label has been very popular with my readers over the years. It has the word "Sigaut" on it and it is from Paris. A French reader once commented that she believed it to have been for some type of Honey Cake or Candy. So a sweet treat of some sort and a sweet graphic design to go with it! I love the blue and gold color combo, such a wonderfully ornate label.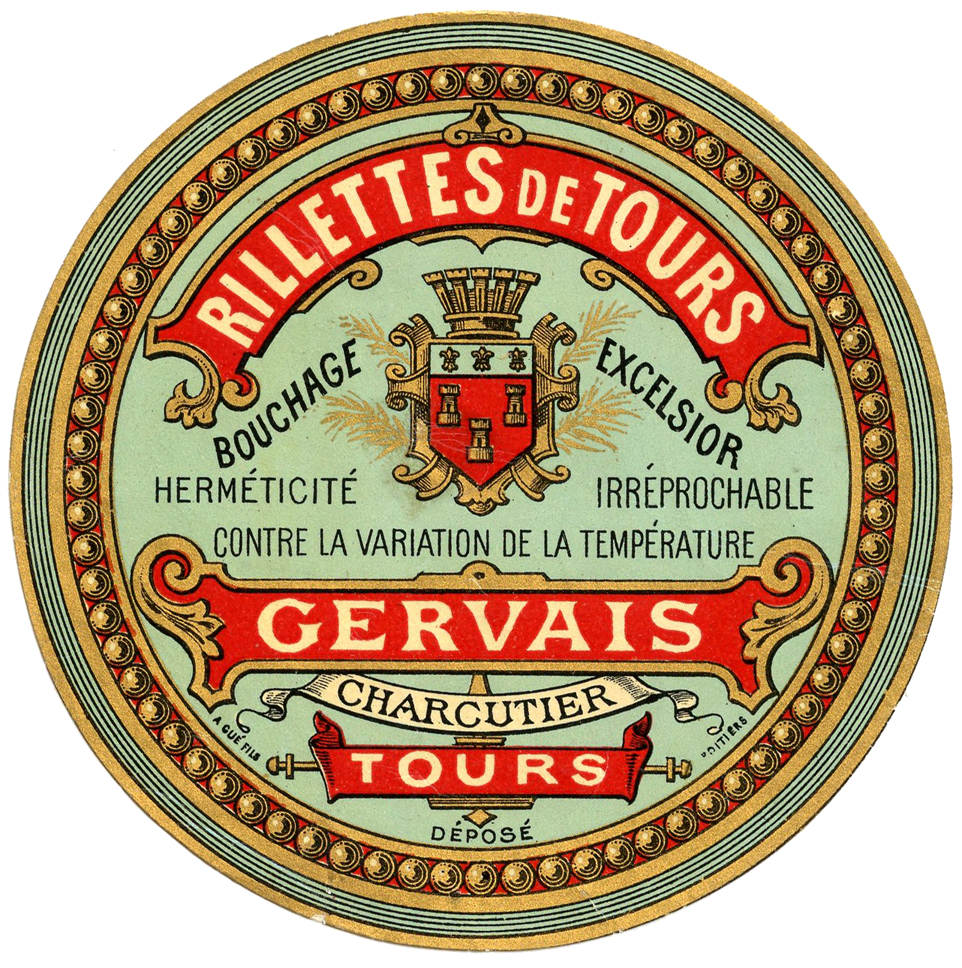 Next we have this charming round Rillettes de Tours label, which I believe is some type of meat spread or pate for sandwiches. The aqua, gold and red color combo is quite striking on this one! I love the beaded inner frame and all the fancy bits on this one as well.
Here we have a pretty Antique Red, Gold and Black Confiturerie Paris Label. This one is from Julien Damoy and I believe this would have been a Jam label.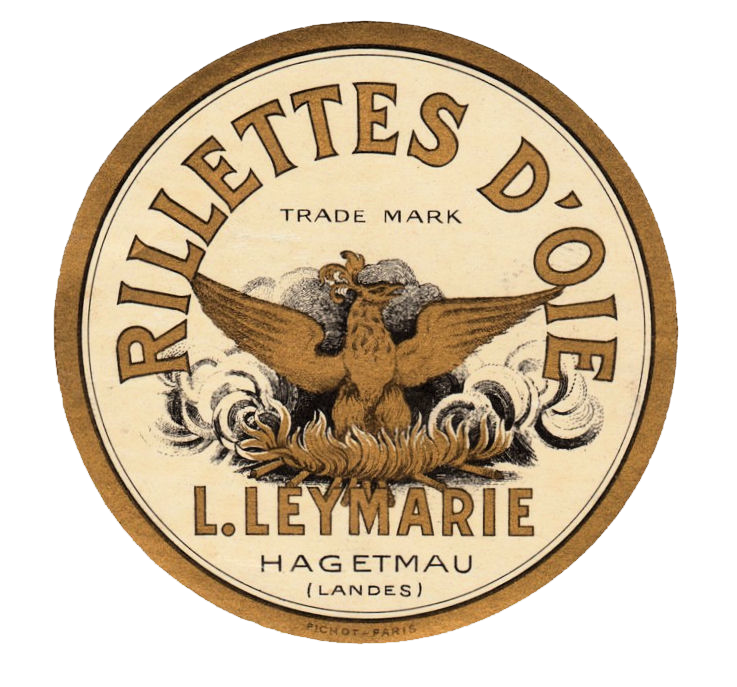 This is another French Pate Label. Rilettes D'oie as the label says. In soft colors of cream and gold. In the center is a Phoenix Bird rising from the ashes. A lovely little round label!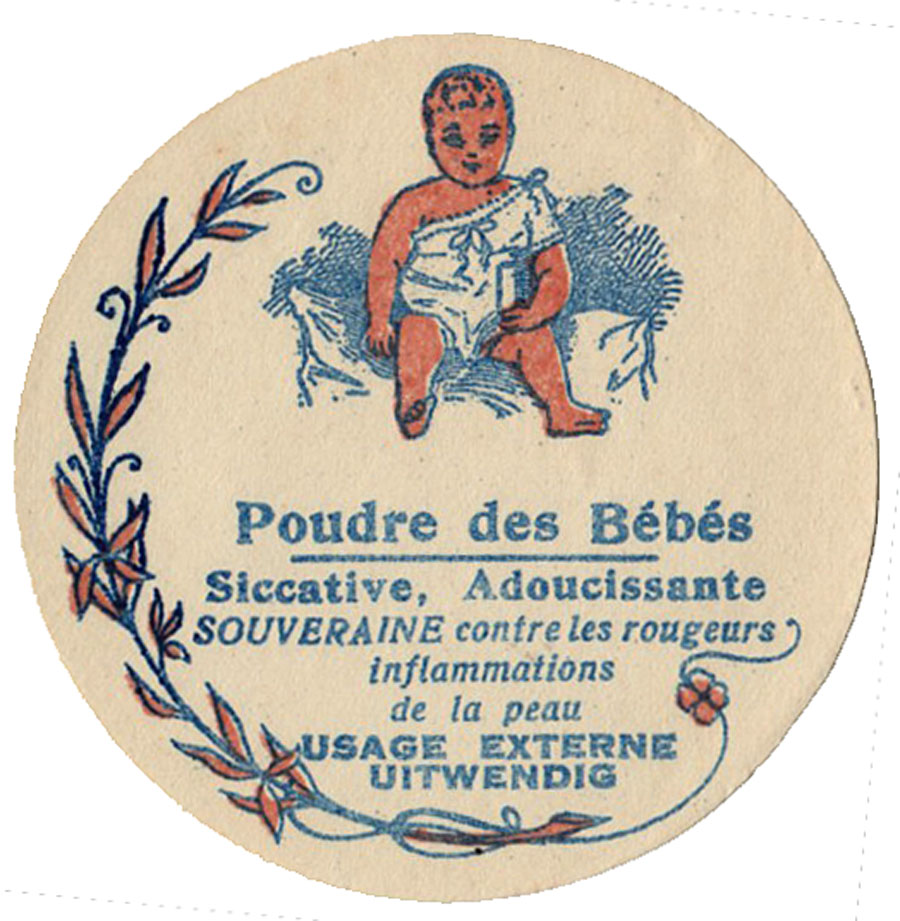 Isn't this one sweet?! This is a charming Baby Powder Label. It has an image of a cute baby on it and a lovely little wreath along the side.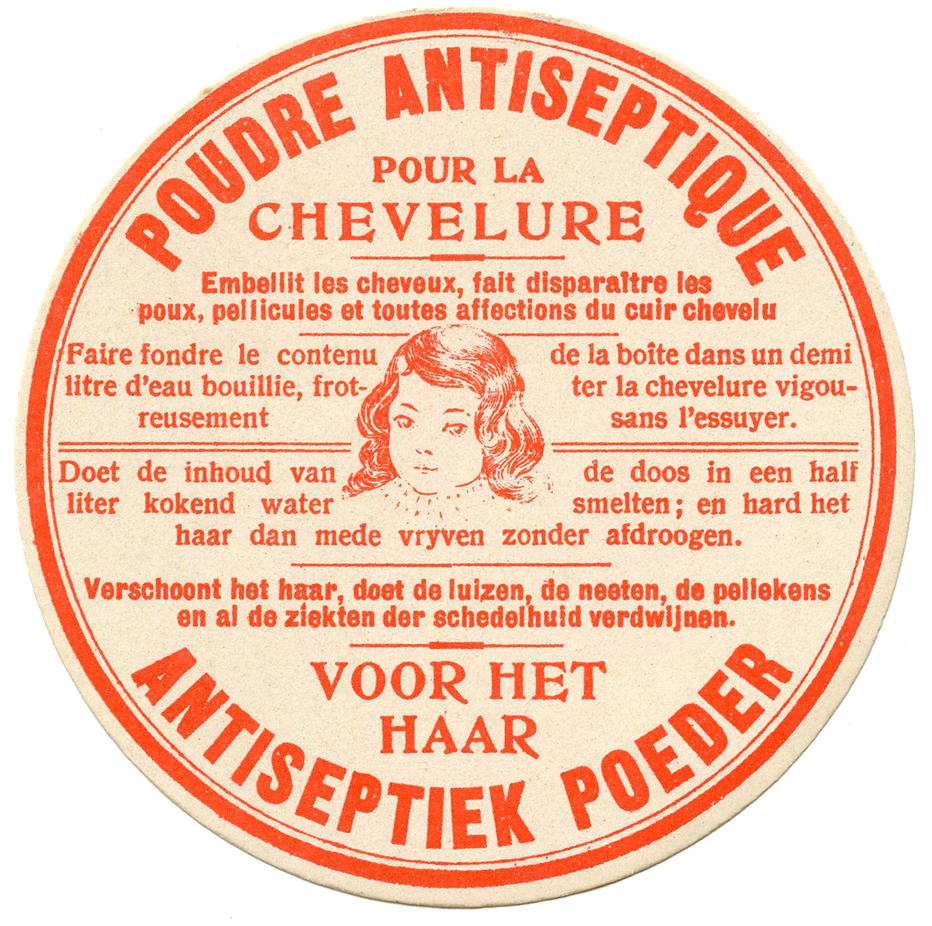 Here is another powder themed one. This one is for an Antiseptic powder for children. I never knew what this one was for, but just googled it and it turns out it's a product for Lice! Eeek! Not very romantic is it? Haha! There is a picture of a little girl in the center. And it is in 2 languages, French and Dutch.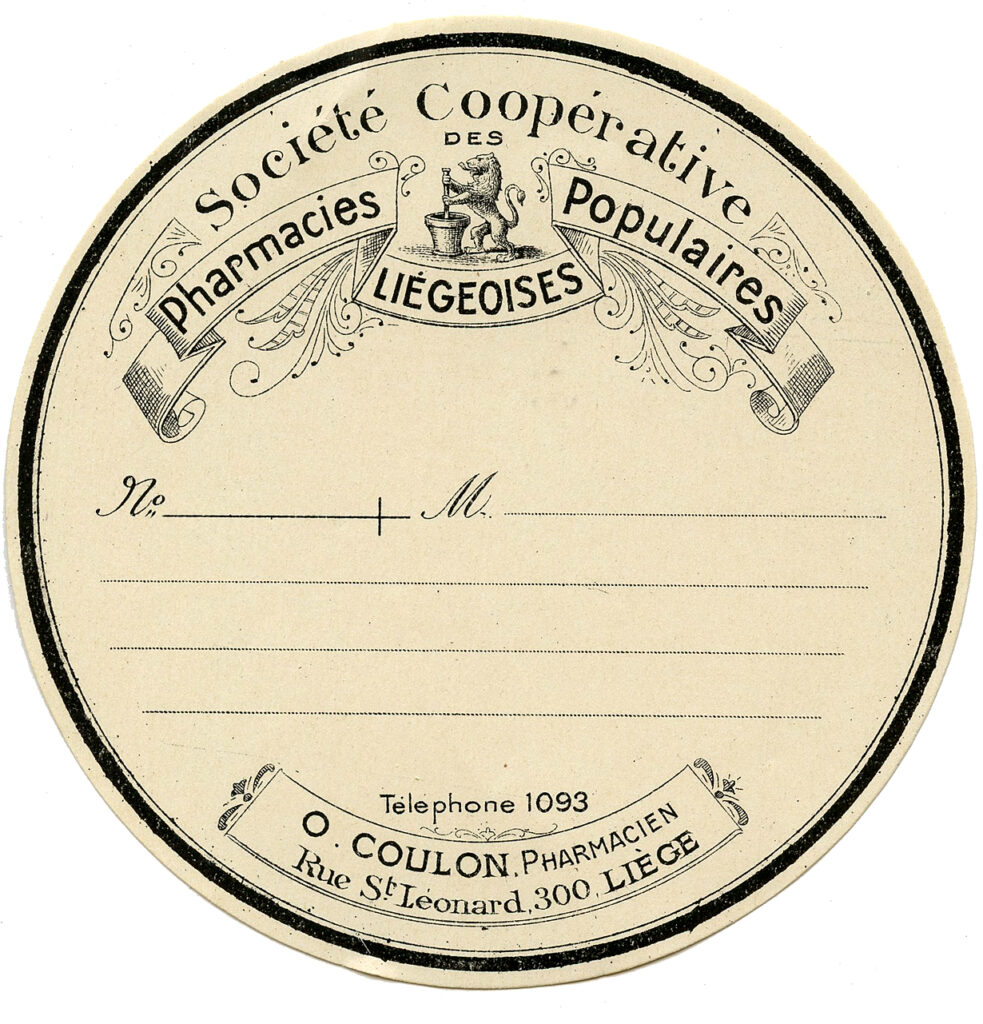 This next one is one of my all time favorites. It's a fabulous round French Pharmacy Label that has never been used. It's so decorative looking! There are some lines in the center where you could write a little text on it if you would like.
Miscellaneous labels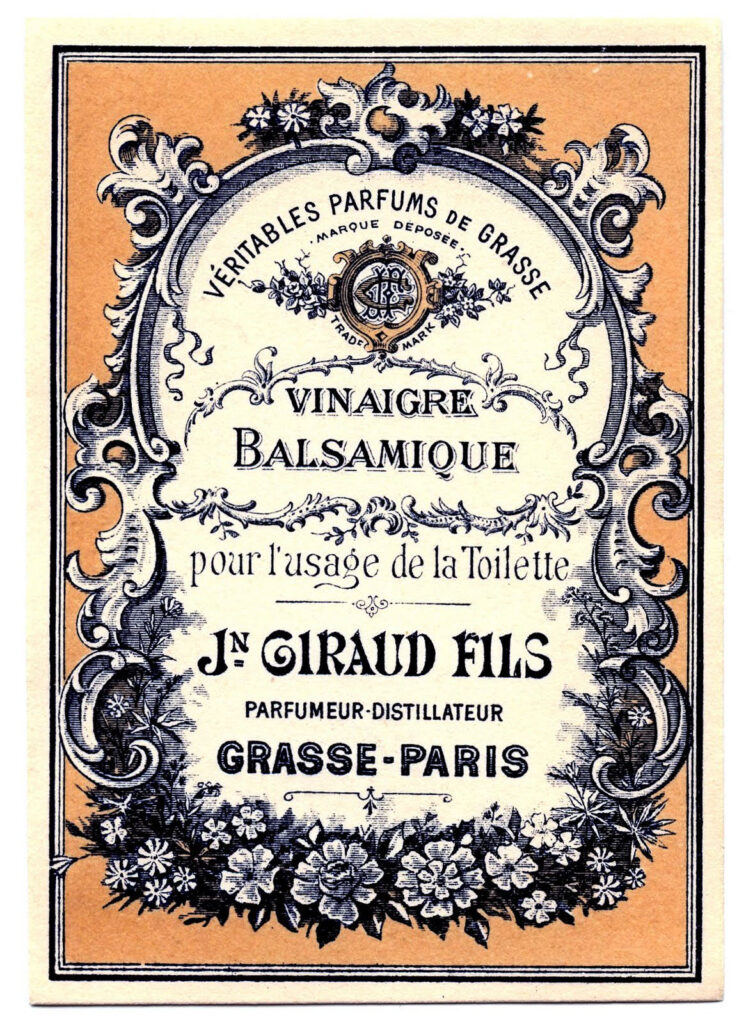 This has got to be the most beautiful Vinegar label that I have ever seen! So ornate and beautiful, this one is for Balsamic Vinegar. Stunning!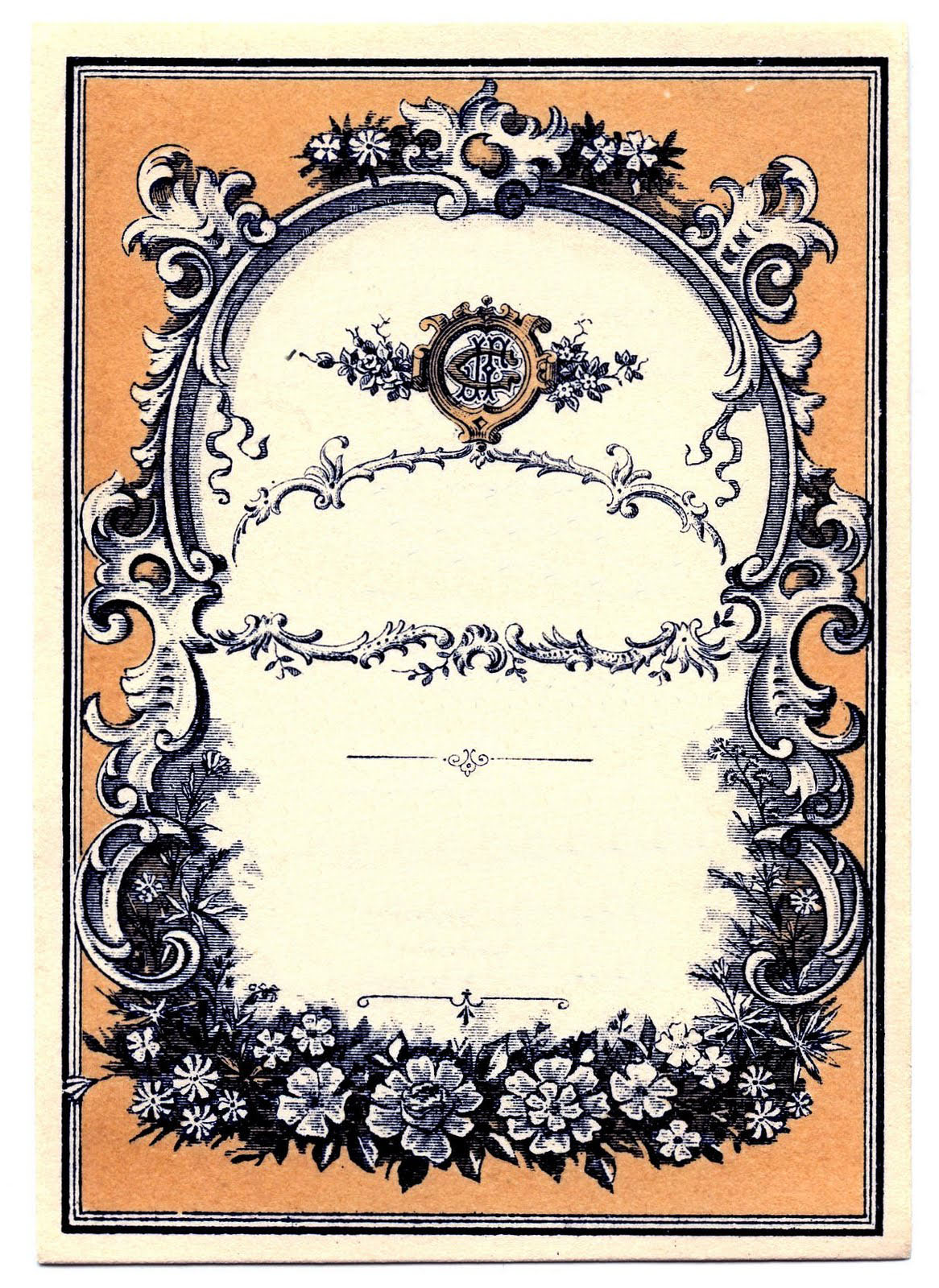 And here we have the same piece only on this one the text has been removed, so that you can write what you like on it.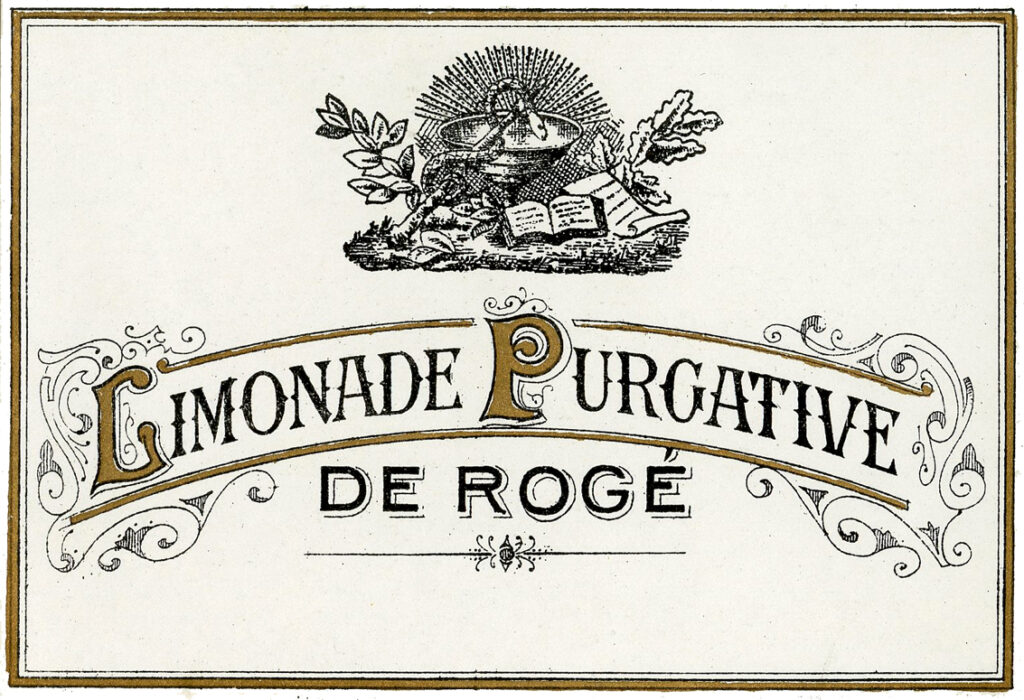 Here is a chic looking little Ephemera bit! This one is for Limonade Purgative. So basically it's a laxative label. Only the French can make a laxative label look so lovely!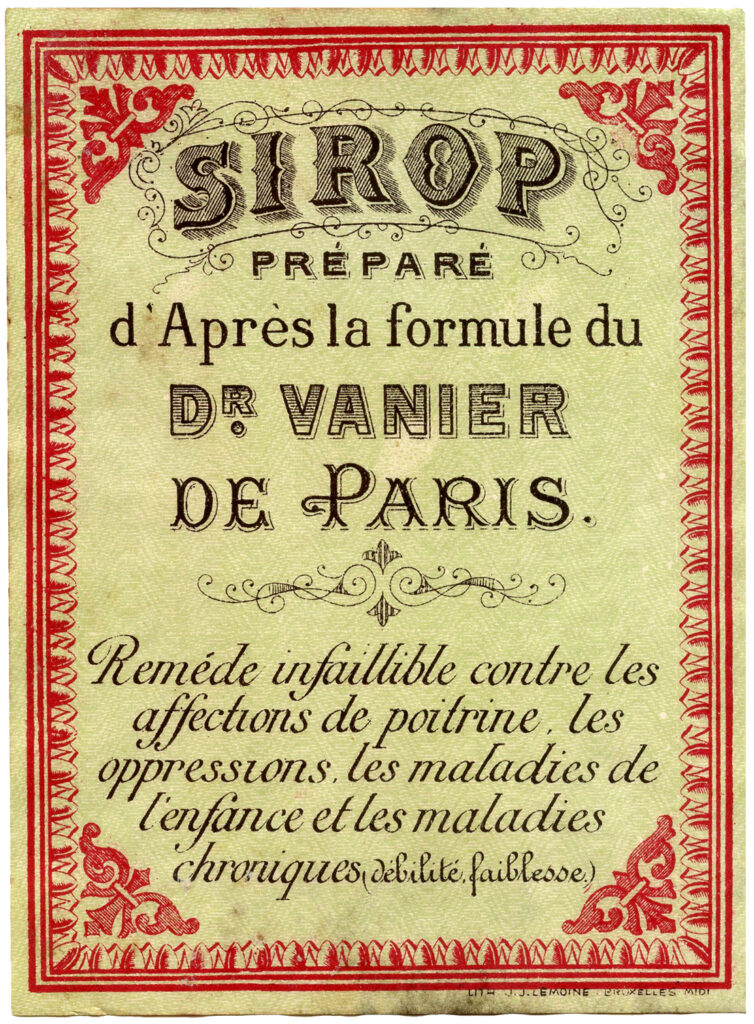 And here we have a lovely French label from Dr Vanier in Paris. It seems to be some type of Remedy or Medicine label. It looks quite old and has wonderful decorative red border, with matching corner ornaments on it. The body of the piece is yellow with fancy black text on it.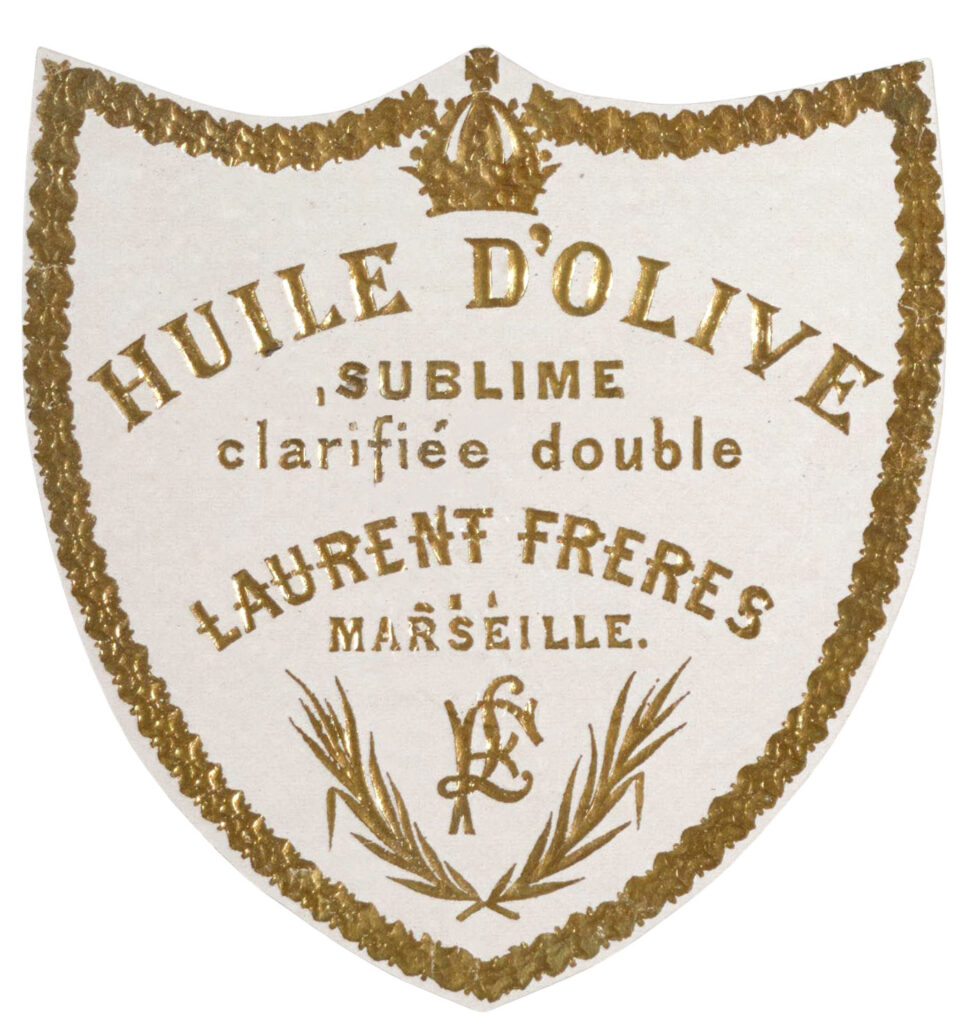 This lovely Ephemera piece is a French Olive Oil label. It's from Marseille. I love the shield shape and the beautiful gold details!

Here is the latest addition to this collection. This one is quite fun I think and I'm sure you guys will find many uses for it!
I hope you enjoyed this charming curated collection! You might also like our Soap Labels HERE and our  Ephemera Archives HERE for more lovely pieces like these.
Hello! Are you new to The Graphics Fairy?
Welcome, I'm so glad you're here! Browse around to find 
thousands of Stock Images
 that you can use in your projects or designs! I post new Vintage images every day, as well as projects and DIY's too! Need more info about my site? Try my 
FAQ
 page.