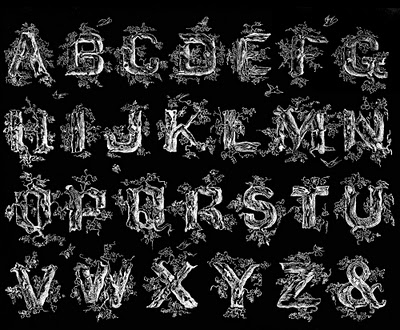 Click on the images to enlarge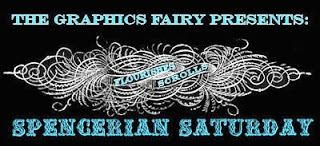 It's time for yet another next graphic in my weekly series "Spencerian Saturday"!!! Every Saturday I add another gorgeous image from an early calligraphy book.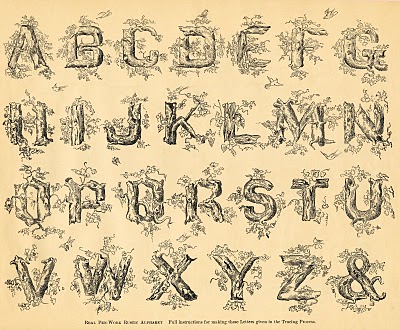 According to the book, these letters can actually be drawn by hand, using the pen flourishing technique. Hmmm… I wonder how many people could have accomplished that one, even back then, when pen flourishing was all the rage. Anyway, pen flourished, or not, the original scanned version of this wonderful faux bois alphabet, is seen just above, and at the very top of the page, is a version I made just for fun, in black.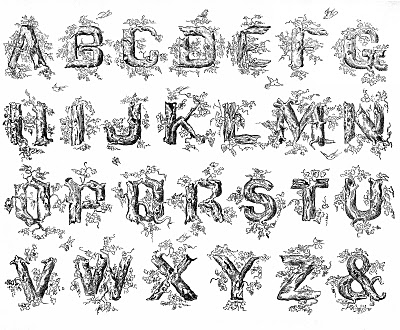 This one is a cleaned up version of the original. So wonderfully gardenesque! Take note of the tiny birds and butterflies scattered through out.
In other news: The winner of the "Enameled Numbers" giveaway was Laura from Ten Things Farm. Laura was picked via random.org. Don't fret if you didn't win, I'll be announcing another Giveaway in just a day or two!
XXXOOO