10 Root Vegetable Images
Today we have a fun collection of Root Vegetable Images! Did you eat your Veggies today? You will find beautiful illustrations of Leeks, Radishes, Carrots, and Potatoes below. There is a wonderful Onion Printable that would be great to frame and hang in a kitchen. We wrap up the set with a lovely black and white Public Domain Onion Image. So nice for your garden-themed DIY projects, iron onto an Apron or kitchen towels, or even to make into Plant Stake Markers in your garden!
Full-Color Root Vegetable Images
Leeks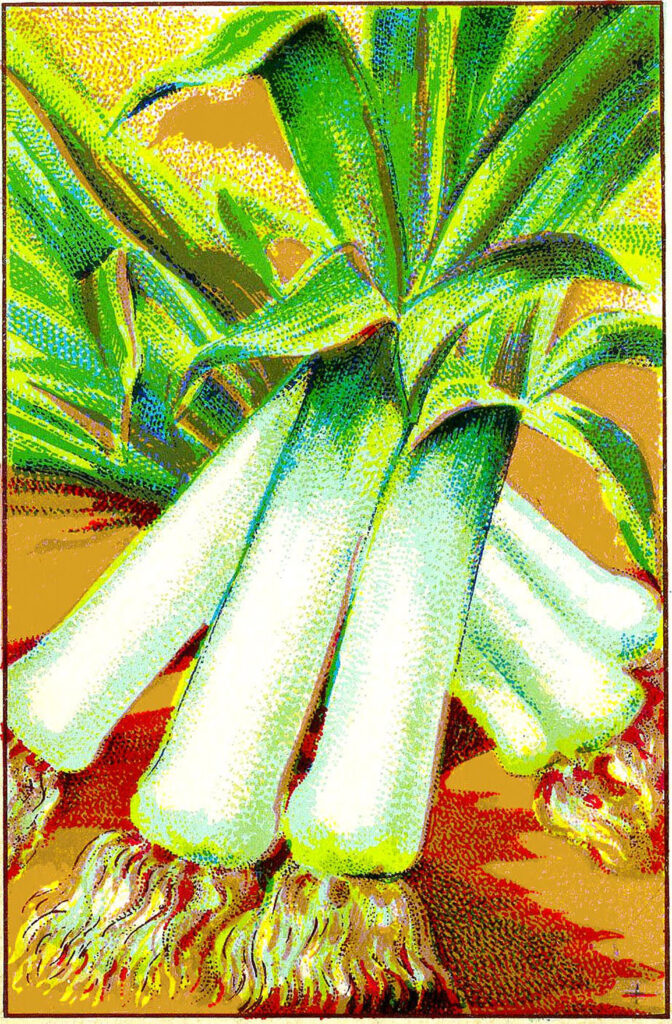 This is a beautiful drawing of some lovely Leeks! It is a Vintage Seed advertisement from some 1920's Vegetable graphics in my collection. I love the bright green colors against the rusty reddish background.
Radishes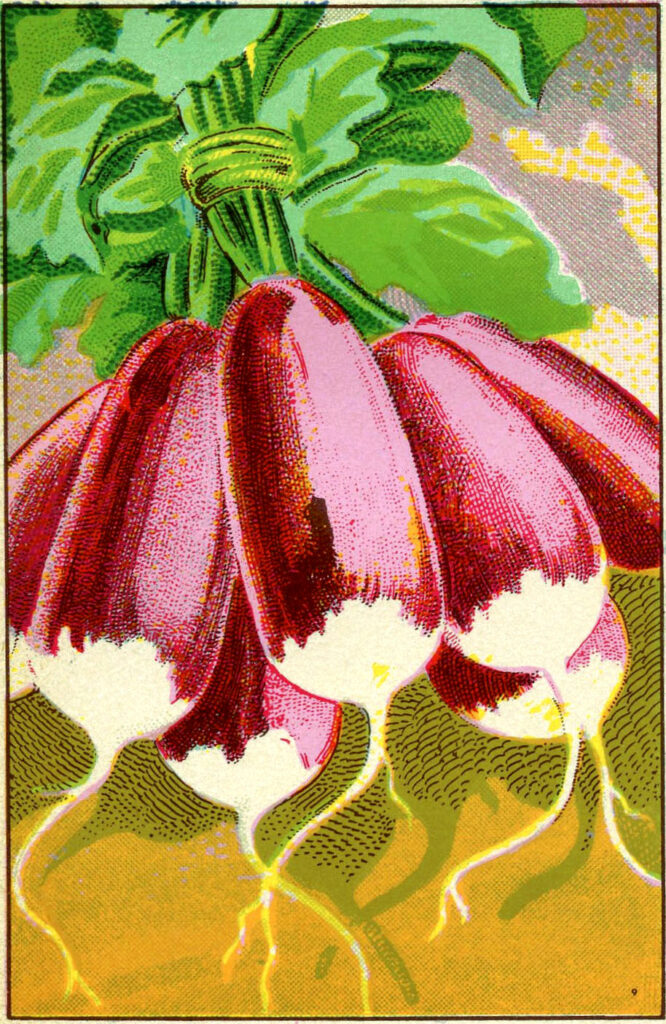 Here we have some gorgeous Radishes! This is also a Vintage 1920's Seed advertisement. The colors are just so vibrant in this illustration. The contrasting green of the leaves makes the dark deep red of the veggies pop off the page. The ochre yellow of the ground is just perfect. How fun!
Onions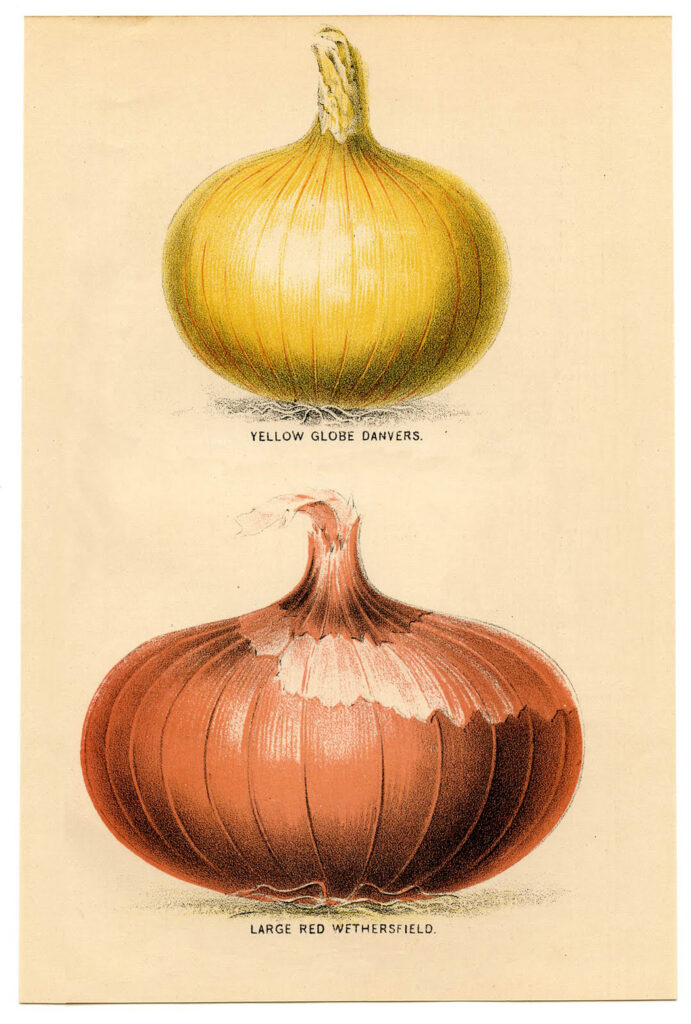 Click HERE for the Full Size Printable PDF of the Onions
Carrots

This is a great Free Carrot Image! Featured here is a wonderful illustration of a bright orange healthy looking Carrot! Each of the tiny hair like roots is drawn so well. You can almost taste this delicious Root vegetable. This one was scanned from an Antique Vegetable Print.
Potatoes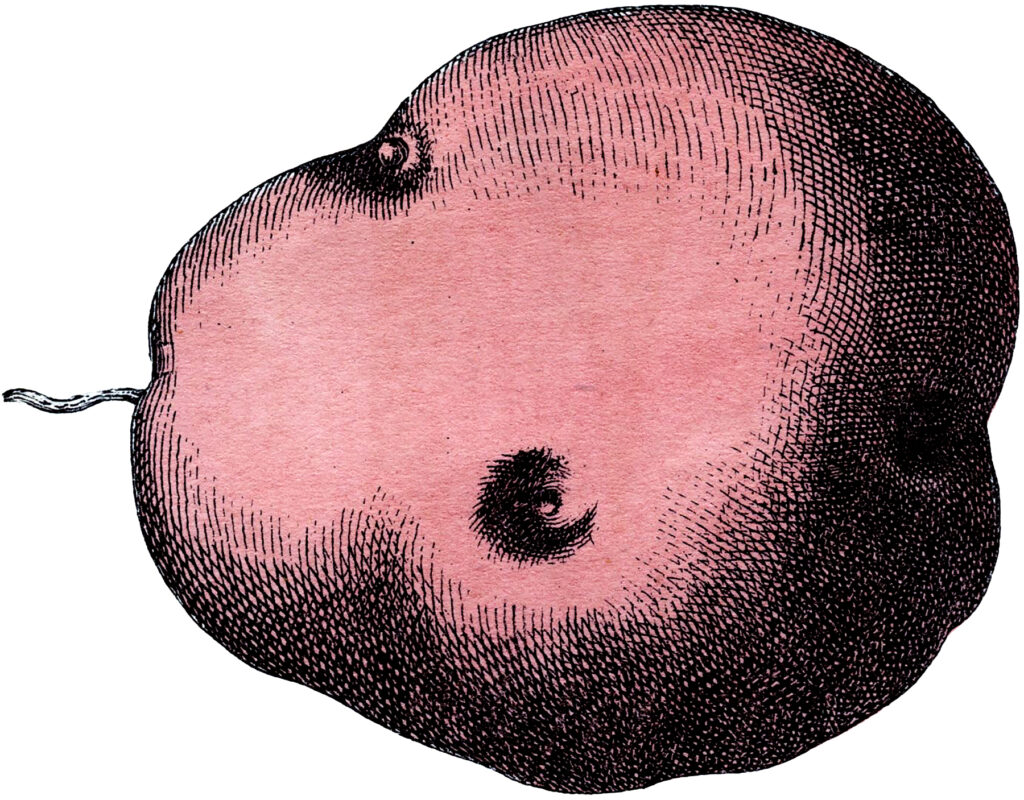 Pictured above is a Fun Vintage Potato Image! Shown here is a wonderful Full Color Engraving of a Potato. Scanned from a Circa 1887 German Plant book, it actually appears to have two eyes and a tiny tongue (at least in my mind)!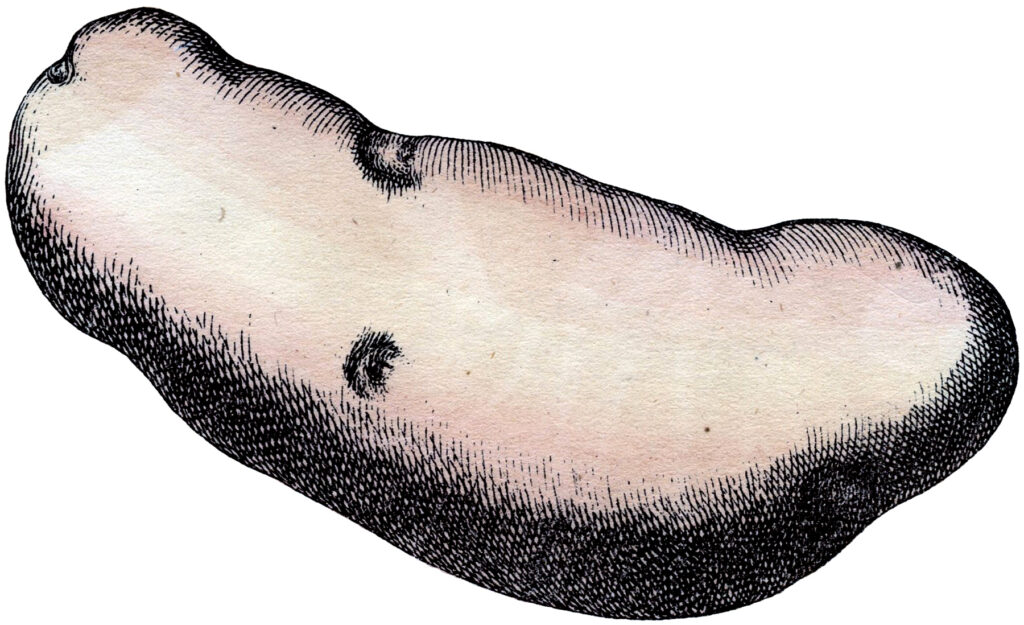 Here we have a nice Free Vintage Potato Download! Shown above is another fine Color Engraving of a Potato. This one was scanned from the Circa 1887 German Plant book as well.
Black and White Root Vegetable Clip Art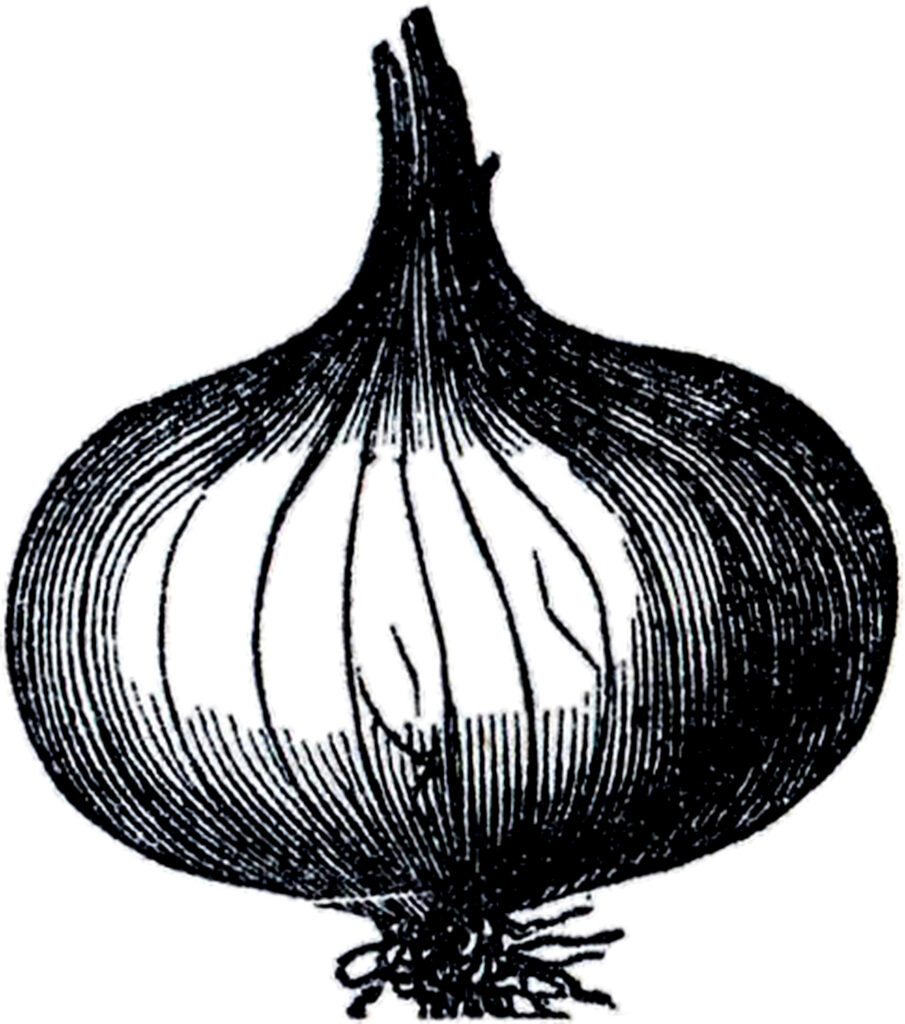 Here we see a wonderful Onion Illustration drawn in black and white. Scanned from a rare Antique Printer's book that dates to around Circa 1880′s, it is a splendid Public Domain image. The onion is pretty classic looking with a few roots at the bottom of it. I think the primitive style of this one makes it a perfect candidate for your Country Style DIY Projects!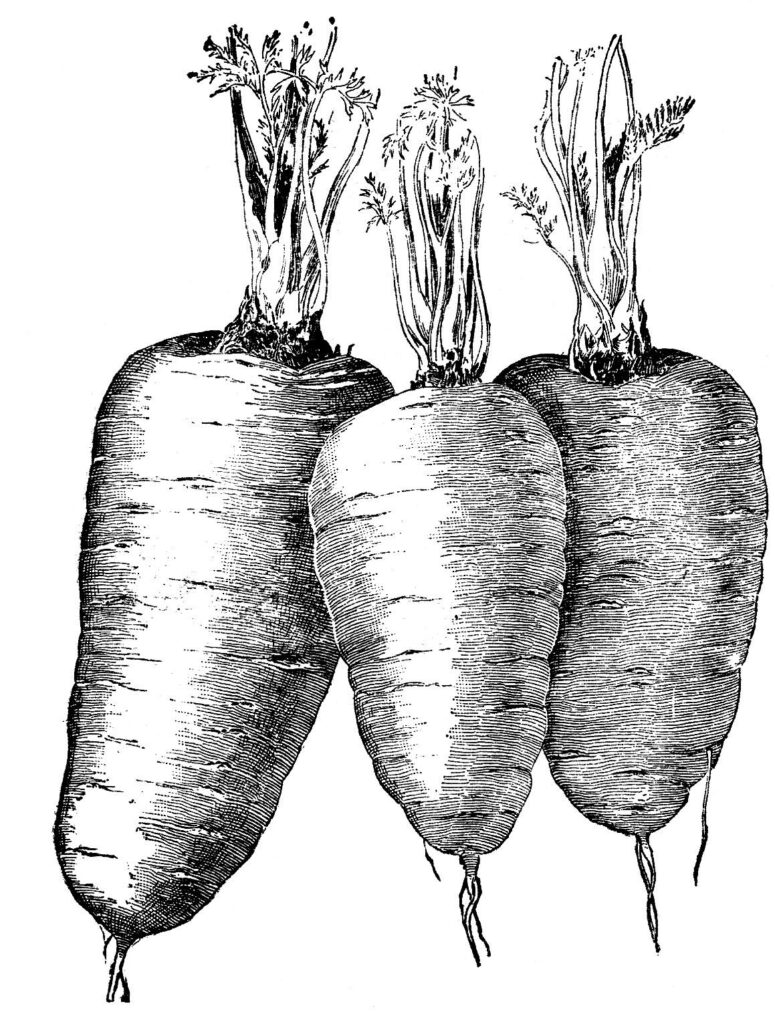 This one is from an Antique Agricultural magazine. Three short and squat little carrots, done in black and white. I think they are quite a cute looking group of vegis!
I hope you enjoyed this fun curated collection of Root Vegetable Images! You might also like our  Best Free Gardening Images Collection HERE!