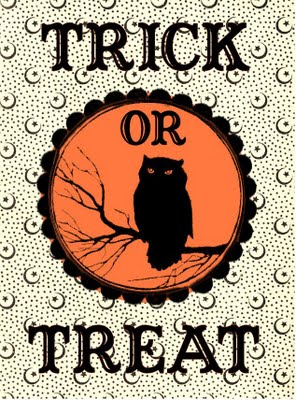 You can go
HERE
to
download
the
Printable PDF
file
Today I'm offering this fun free Halloween printable label! (I created this label using a vintage Halloween image from this site. The moon and stars background is from an antique playing card.) You can print up this label and use it to decorate a plain bag for an instant Trick or Treat bag! (You'll actually get 2 labels per sheet, to save on paper!)


The super easy instructions are below!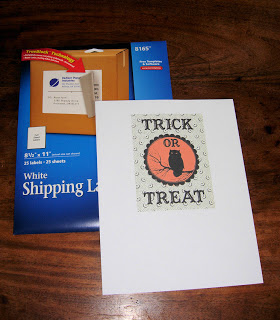 Step one:
Print out the Pdf file by clicking the link above. I used this white label paper from Avery which makes it super easy to peel and stick. But you can use plain paper and glue as well.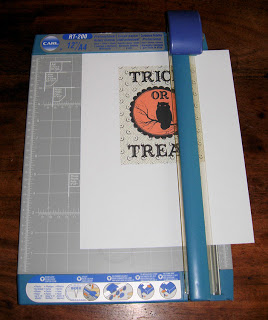 Step 2: Cut out your label. I used a paper cutter with a decorative edge, regular scissors or decorative edge scissors would work too!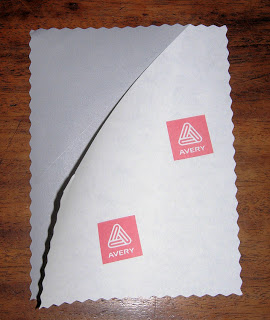 Step 3: Peel and stick the back to your bag, or glue on if you used regular paper. (The bag I used came from Michaels Crafts, you could use whatever you have handy.) If you want a fancier bag, you can embellish with glitter or ribbons or whatever you want.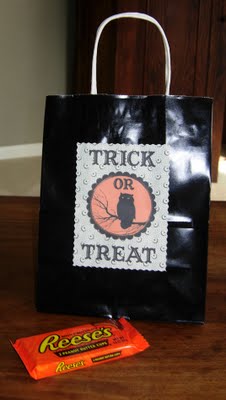 Now go get some treats!
XXXOOO