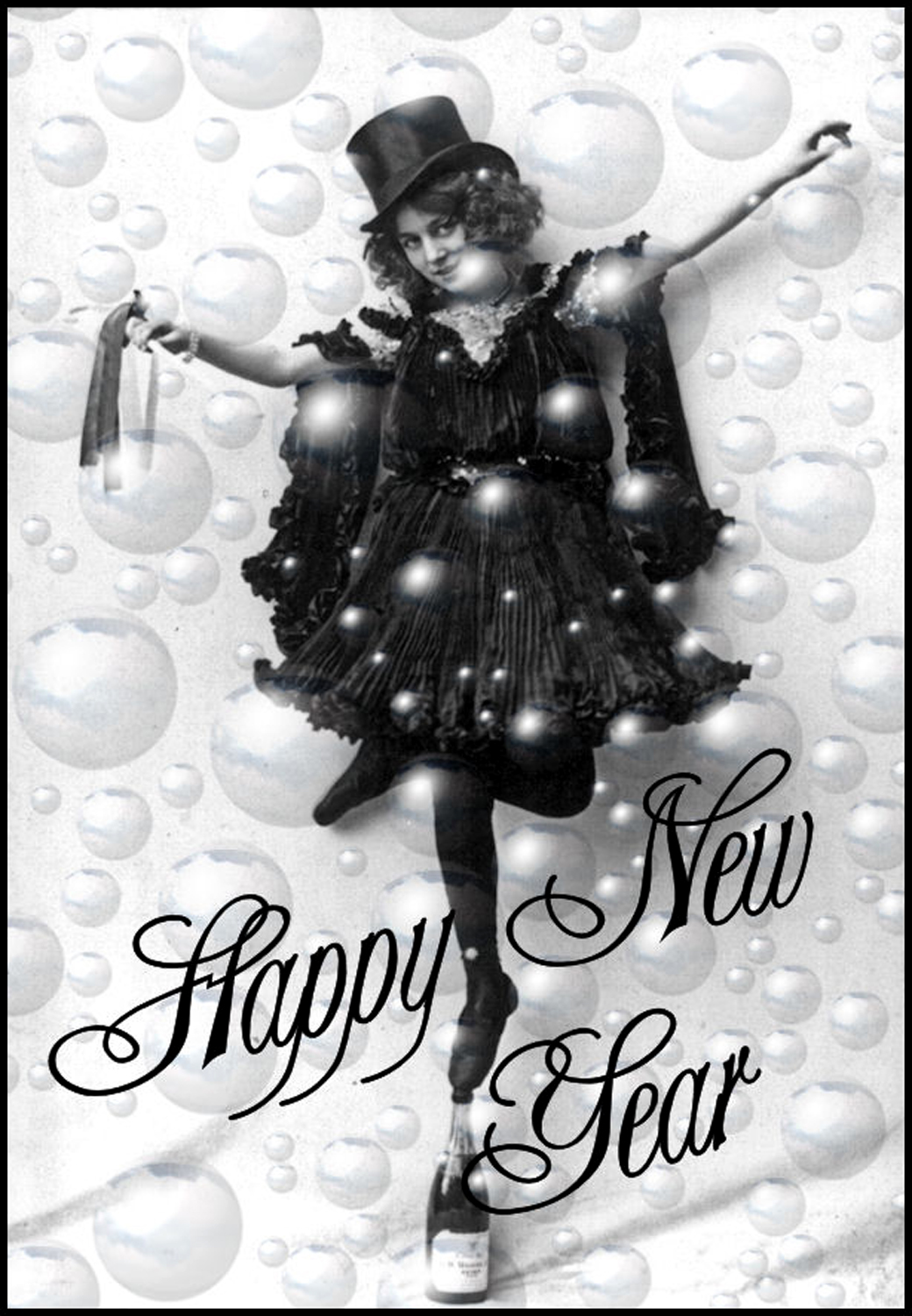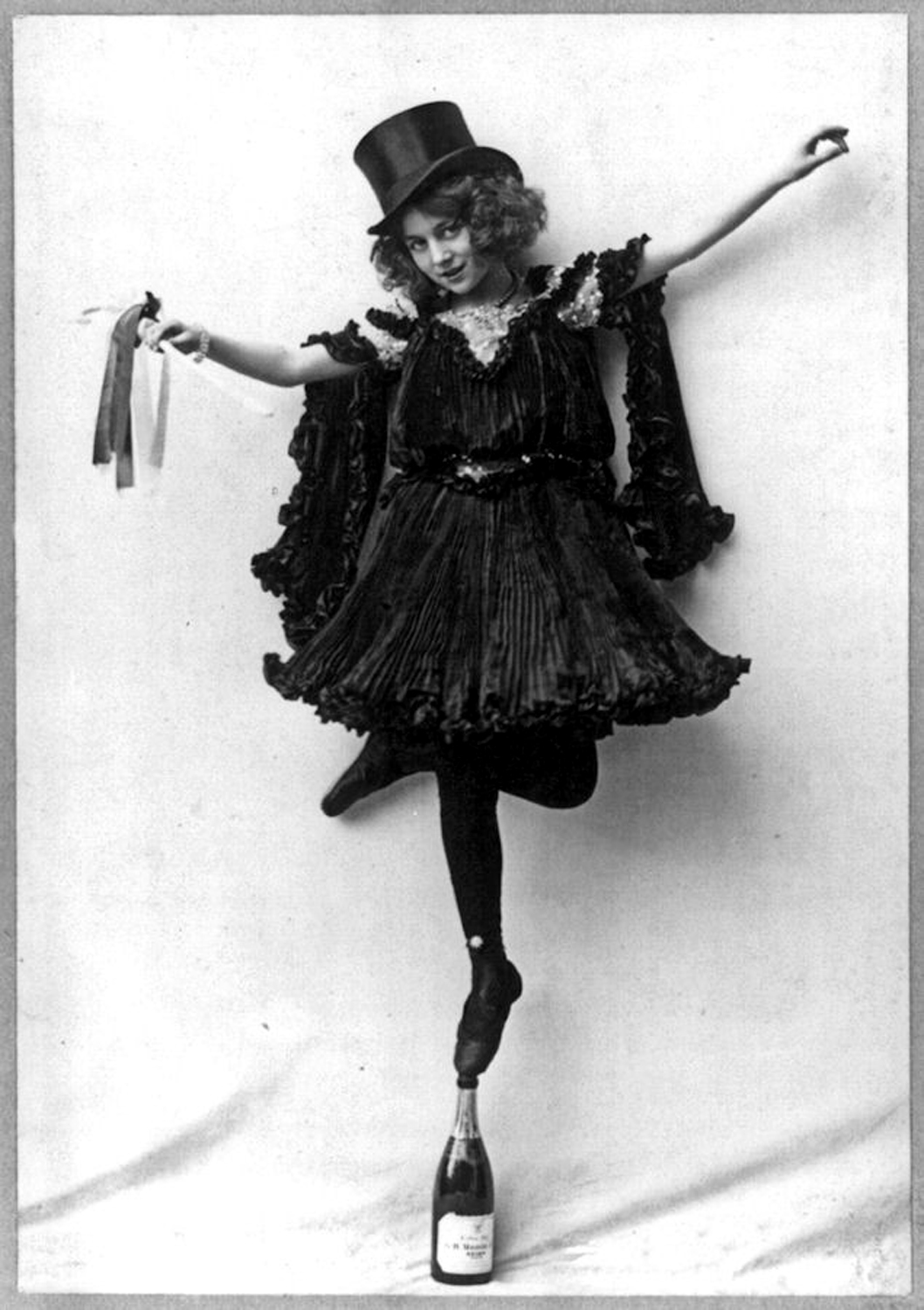 I'm pulling this Champagne Girl Photo out of the Archives! I've dusted her off and freshened her up a bit. I originally posted this one back in 2009, she's so fun I thought that she was worth posting again!
I thought I would post this a bit early today in case you need to make a quick last minute card or gift tag for a party tonight! I adore this old photo of this young woman dancing on a Champagne bottle. The original is seen at the bottom. For the version at the top of the page, I added a few bubbles and a Happy New Year Greeting just for fun!
Wishing all of you a safe and Happy New Years Eve!