50 Great Gift Ideas for Crafters
Creating art, drawing, painting, and even sculpting provides some downtime with creative results. This makes arts and crafts supplies, kits, and artful goodies a great gifting option. To help you find only the best, I have created this arts and crafts gift guide so that you can find the perfect gift for your crafty friends!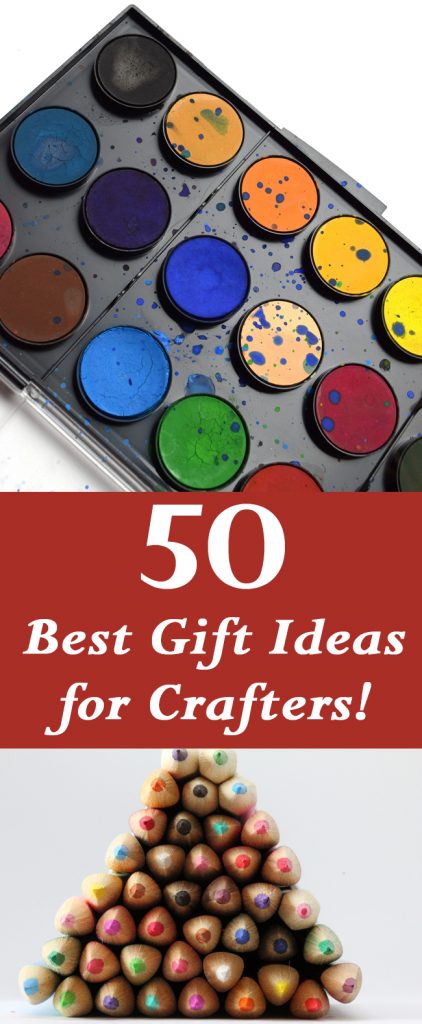 You will find some fantastic art supplies, kits, and even some fun products that have artful displays.
I know that it can be difficult finding the right gift, but this arts and crafts gift guide should help you find that perfect gift.
Arts & Crafts Books & Kits
Books are always a great gift option, I think any of your crafty friends would love these!
Rock Painting Supplies
Painting rocks can be a lot of fun. You can find local rock hunting groups by searching through social media groups. It is a great way to connect with your community.
Paint Markers: The tips on these markers allow artists to create more detail when painting on rocks. They don't smell, which is nice if you want to avoid getting a headache. Don't forget a can of Clear Acrylic Sealer to keep those rock creations intact. You can also use these oil-based pens to write or paint on ceramics.
The Art of Stone Painting: Use this book to get ideas and inspiration for all of the art creations you can make with a few smooth stones.
Mandala Stones: This is another fun rock painting technique to learn that never gets old. All of the design ideas in this book pop with color and intricate designs. They're easier to master than you think.
Art Supplies
Pottery Supplies
Artful Gift Ideas
If the artist on your list has all of the arts and crafts supplies imaginable, take a look at a few artsy gift ideas that caught my eye.
To make the ultimate gift for the artist on your list, throw together a couple of items on the list to make your own DIY kit. Even though finding the right gift can be challenging, all you really need is a thoughtful and kind person behind the gift.
I hope you found some great gift ideas for crafters or any of your creative friends! I would love to hear what some of your favorites are as well.