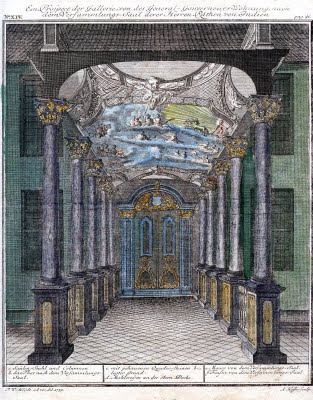 Click HERE for the Full Size PDF
This is a stupendous (trying to mix up the adjectives here lately!) Architectural print! Isn't this amazing?!! This print is very old, Circa 1739, one of the oldest pieces on my collection. I wish you could feel the paper, it almost feels like fabric! I love everything about this piece, the colors, the perspective, and all the glorious details. Make sure you enlarge it so that you can see the mural on the ceiling. This one is so perfect for collage or mixed media work, or fabulous to print up and frame as it is!
P.S. Thanks for all of your kind words about my new sites!! I'm so glad you're enjoying them!
Share