Swoon! I'm so excited to share this amazing Antique French Letter with you guys today!! This gorgeous piece of Ephemera dates to Circa 1751!! Such an Old piece! I wish you could feel the paper on this one, it almost feels like fabric or maybe even suede, and it is super thick too! The handwriting on this is so beautiful and I adore the wonderful French Stamped thingy on the top.The writing is faded to perfection and the paper itself has some little imperfections and an age old patina that give it so much charm! I have no idea what it says, but I'm going to pretend it's something lovely and romantic.  Love that ruffled edge too. I'm always on the hunt for fabulous French paper pieces and Ephemera, so I was particularly pleased to come across this ancient beauty. I hope you like it too and I hope you can find a way to use it in your projects!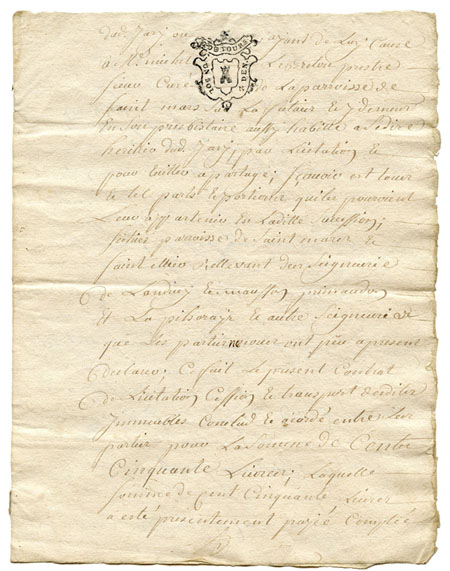 Click
HERE
for the Full Size
Printable PDF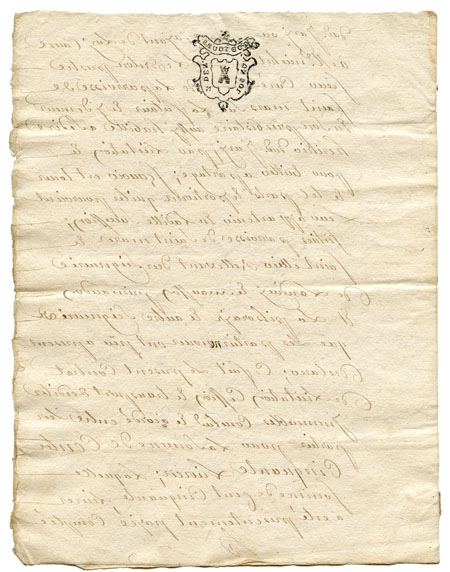 Click
HERE
for the Full Size
Reverse Printable PDF
(Use this image when you need a Reverse image for Transfer Projects, as in Iron on transfers, Citra Solv transfers etc)
Wouldn't this make a gorgeous pillow? This would look fab transferred onto Linen, great for Flour Sack projects too! Of course you can use them for any of your DIY projects, like towels, signs, table runners and gorgeous on furniture pieces! I think you could even print this out and use it as wrapping paper for a small gift.  The possibilities are endless so have fun with these!
Need help finding the perfect Transfer Method for your Project? Check out my Post about Transfer Methods HERE.