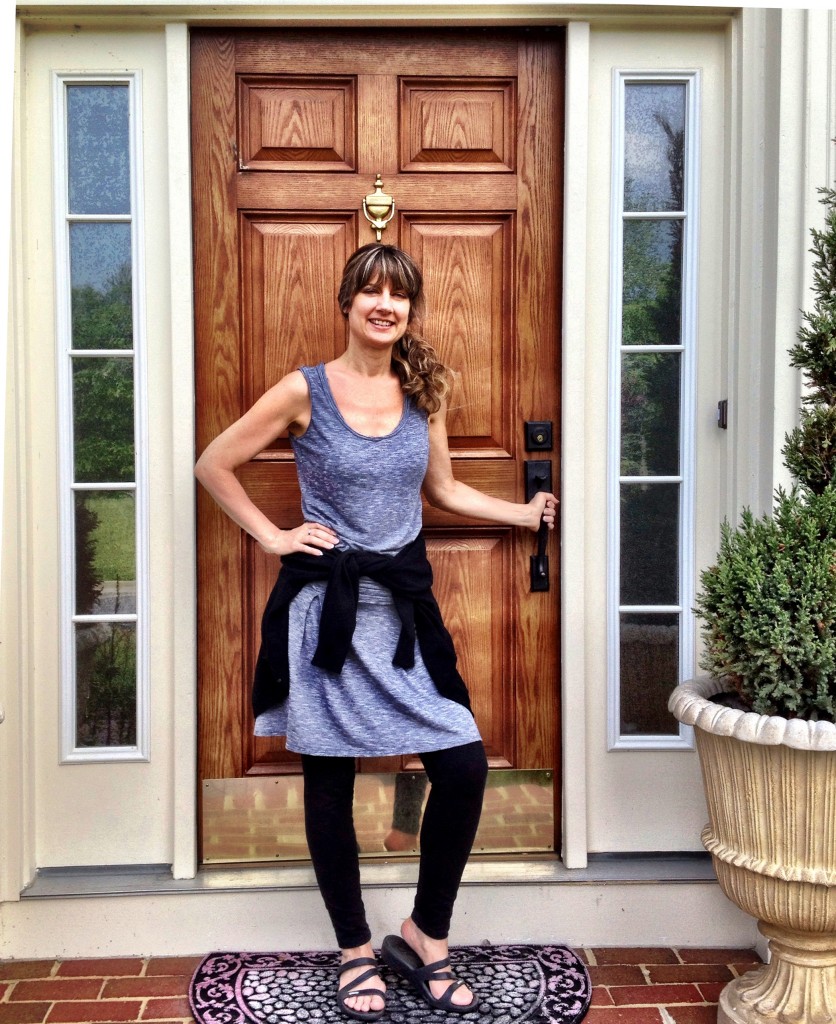 We've had some big changes around here lately! Recently my husband and I bought a new house!! And when I say recently, we just moved in a week ago, so yes veeery recent!
Even though I will miss my fabulous kitchen in my old house, we are so excited about this move. For years we have wanted to move closer to the city. The little rural town that we lived in was a great place to raise a family, but now that the kids are grown, and we are no longer tied to a particular school district…. we are really excited about this next phase of our lives! My husband has been commuting an hour and a half each way to work for over 15 years, his commute is less than half of that now, which means more leisure time for him and more together time for us. For the first time in our married lives, we finally live near restaurants, shops, movie theaters, coffee shops and so much more!
When we got married, we each had two kids from our previous marriages, so we started out together with a full family, since all of the kids lived with us full time. For years we have looked forward to a time when we could do things together just the two of us, and now that time is finally here, we are going to be taking full advantage of all that this new area has to offer! No empty nest syndrome here! We are opening a New Door and jumping right on through it! I'm looking forward to spontaneous dinners out, shopping at the local barn sales (there are quite a few around here!), going to the movies on a rainy Saturday, hopping on the train to D.C. to check out the Museums and Galleries, and going to the various local festivals! Of course we'll be spending lots of time decorating our new house too, (I'll be sharing lots of photos soon, so stay tuned for that!) and everything that we need, paint, hardware, lumber etc., is now just a hop, skip and a jump away! We've only been here a week but I feel different somehow. I think a move can do that for you, it's like a fresh start. I feel a little lighter and freer and I'm looking forward to many happy years in our new home.
Have you opened a new door in your life? Or are you dreaming of doing just that? Maybe you want to move too, or start your own business, or maybe you want to refresh your personal style and try a whole new look? Would $10,000 help with that transition? If so, read the details below to find out how you can enter for a chance to win $10,000!!
Merck Consumer Care, the makers of OXYTROL FOR WOMEN – the first and only over-the-counter treatment for overactive bladder – and MORE magazine are launching the "Open A New Door" program to help women 50 and over overcome barriers when pursing their passions.1,857 women 50 and over on MORE's reader panel were surveyed to reveal what dreams they want to pursue in their second stage of life and what barriers they would face trying to reinvent themselves. In a perfect world, 97% of the women surveyed would choose a variety of ways to reinvent themselves in the near future. However, nearly 9 out of 10 (89%) of these women admit they would face obstacles in their quest for reinvention. One woman who enters the "Open a New Door" contest will be awarded $10,000 to help her realize her reinvention goals in the areas of professional development, volunteerism or travel, in addition to a personal coaching session with Pamela Mitchell, founder and CEO of The Reinvention Institute. Women 50 and over can visit MoreOpenDoors.com to enter. NO PURCHASE NECESSARY TO ENTER OR WIN IN THE OPEN A NEW DOOR CONTEST. A PURCHASE WILL NOT INCREASE THE CHANCE OF WINNING. Starts 8:00:00 am ET on 5/20/14, ends 11:59:59 pm ET on 6/30/14 ("Promotion Period"). Open to women who are legal residents of 50 United States and District of Columbia and 50+ years. Void where prohibited. Subject to the Official Rules, inclusive of the entry judging criteria, available by visiting MoreOpenDoors.com during the Promotion Period or by sending a self-addressed stamped envelope for receipt by 8/4/14 to: Open A New Door Contest RULES, P.O. Box 13106, Bridgeport, CT, 06673-3106. Sponsor: MSD Consumer Care, Inc.