Painted Metal Mermaid Necklace Tutorial
Ahoy everybody!  Candie Cooper here with a tutorial to show how to paint a metal bezel frame!  This technique really enhances your framed image as well as makes the piece truly your own.  Have fun!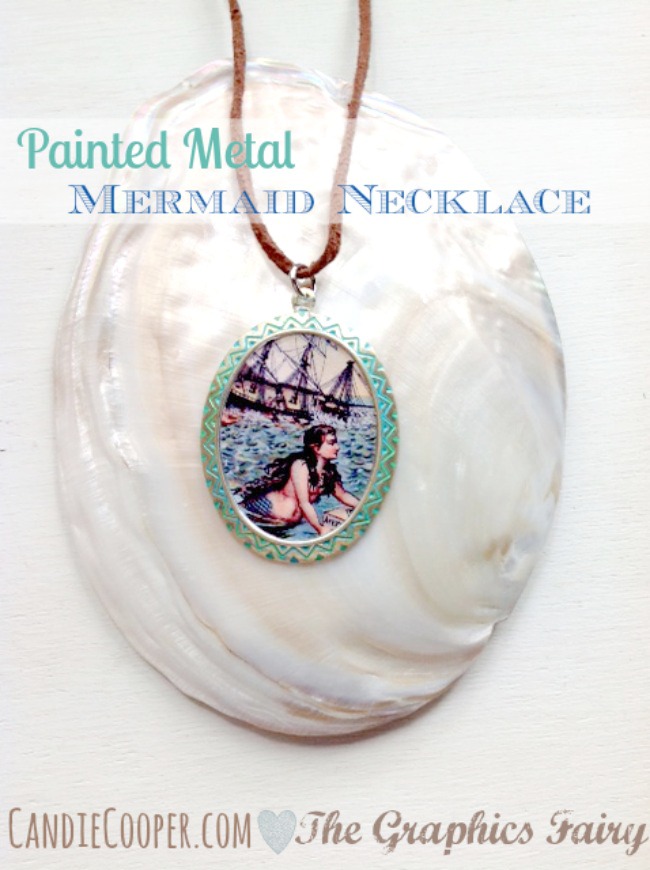 Mermaids are so magical!  Check out this image I used from the also magical Graphics Fairy!  For image pendants like this, I love using shallow bezel frames.  You could also use deeper frames if you want to pour resin on top.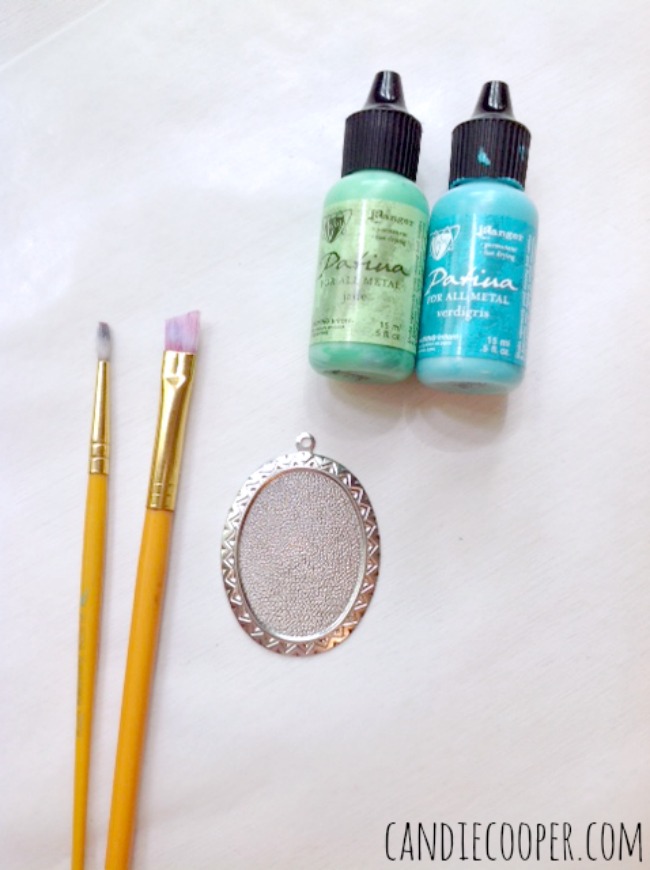 This is the metal paint to use!  It's Ranger/Vintaj Patina for all metals.  You can find it in the jewelry making section of the craft store.  It leaves the metal with an enamel like finish and dries fast.  That's why I like it (you know, in case you wondered!).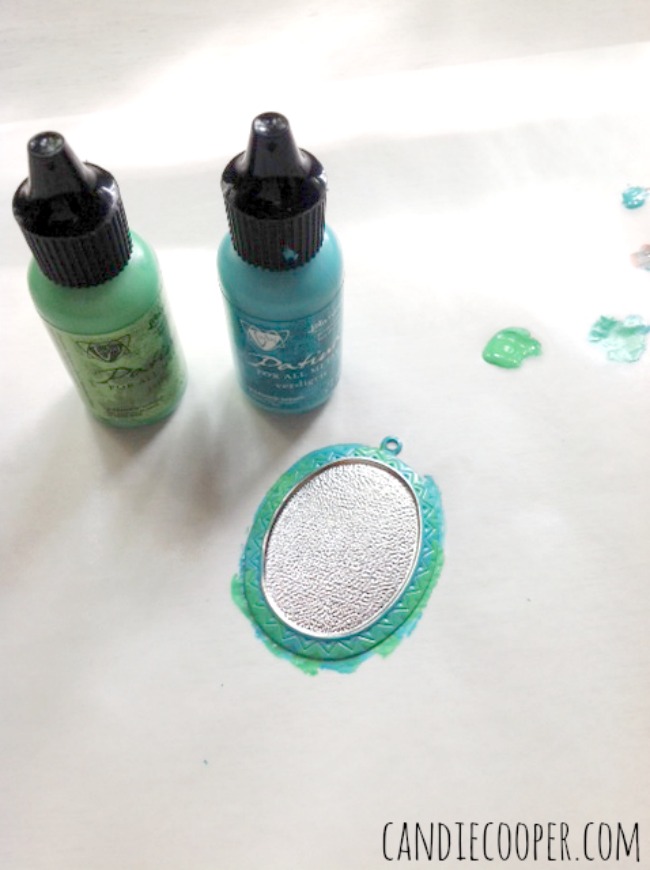 Paint the edge of the frame with a paint brush in your favorite colors.  You can blend them or use them straight out of the bottles.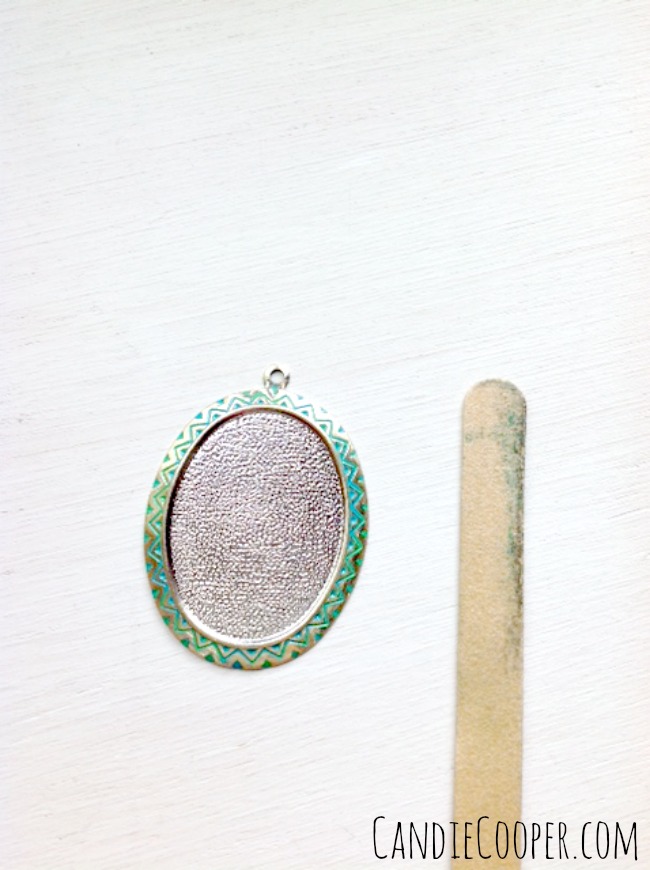 When the paint is dry, use an emery board to remove the top layer.  See how it brings the design out?  I <3 zig zags and dots!  Especially in teal and mint green!  Yum!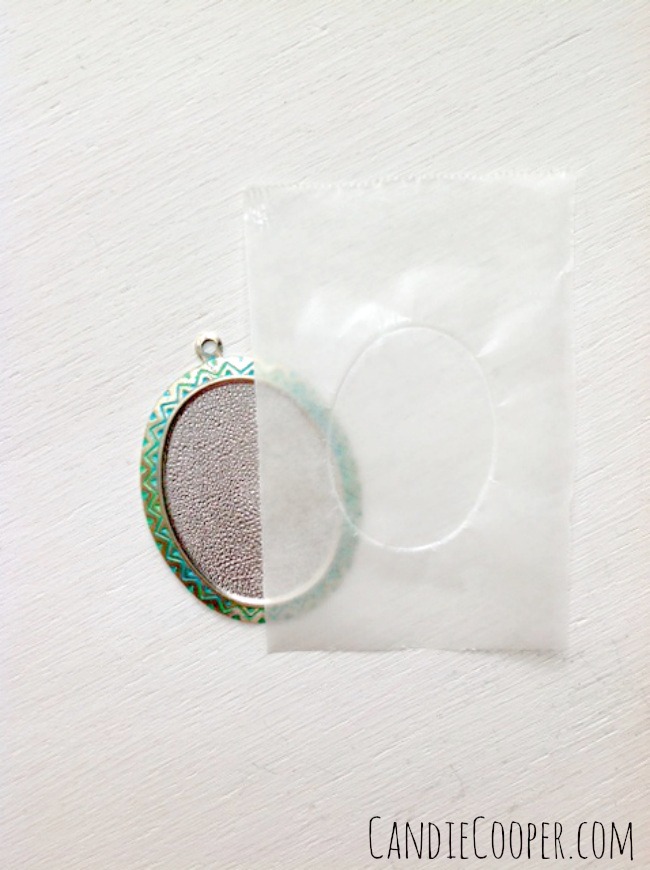 Here's an easy way to make a pattern for the inside frame:  grab some wax paper, lay it on top of the frame and run your finger nail around the inner edge.  Voi la!  A perfect pattern awaits.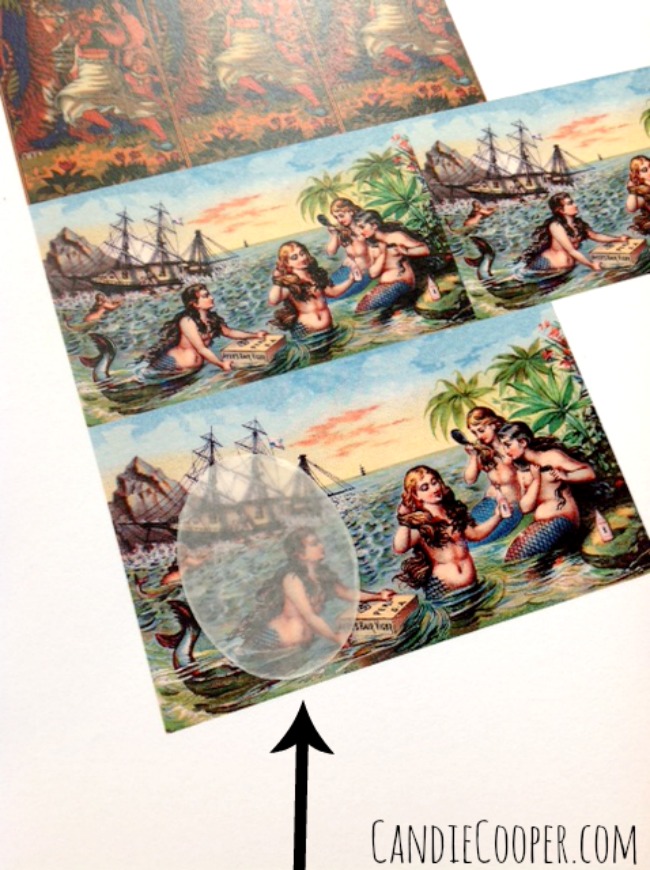 Cut out the wax paper pattern and slide the oval shape around until you see an area you'd like framed.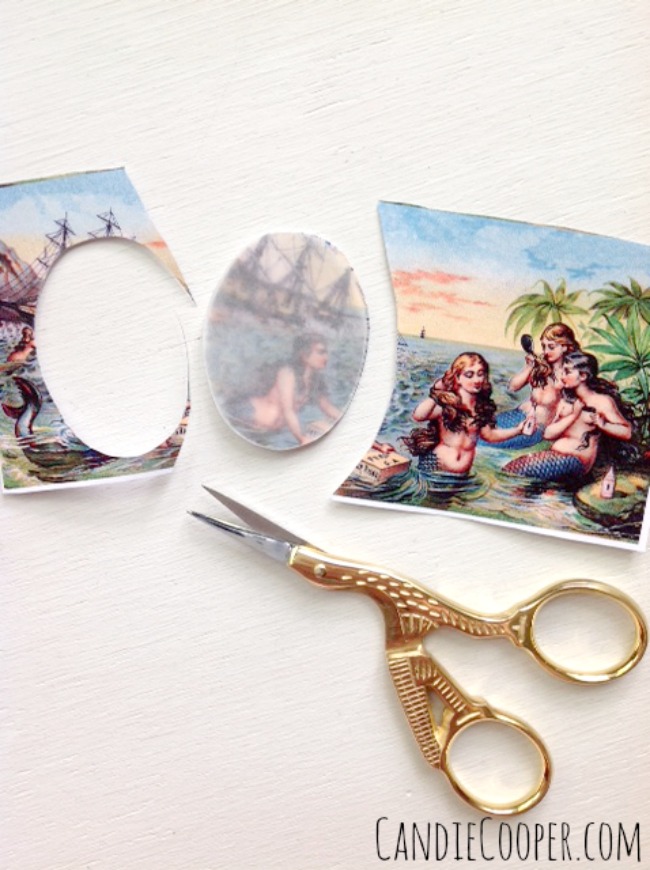 Cut out the mermaid image.  Are you getting excited yet?  We are almost finished!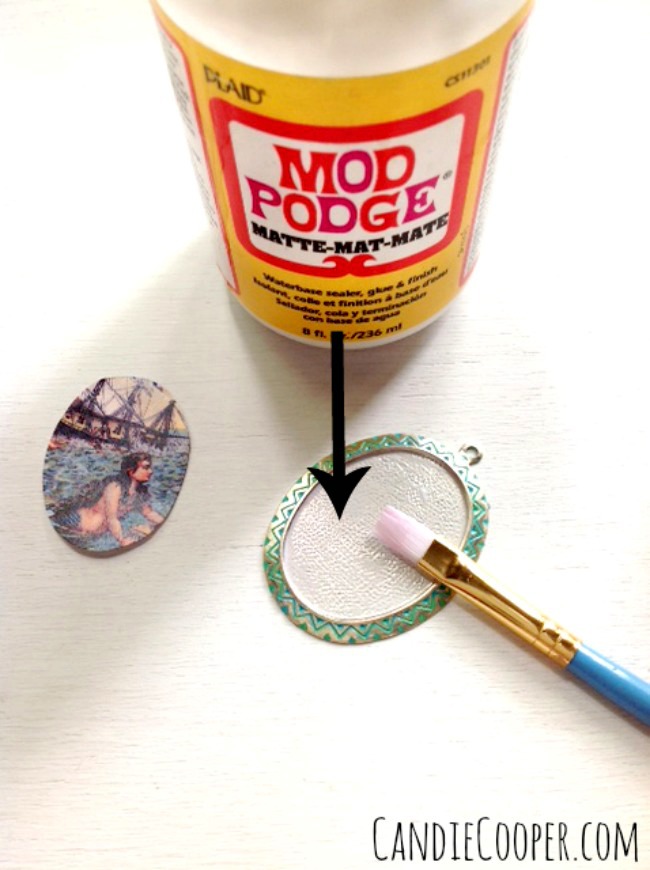 Paint a coat of Mod Podge Matte (or Gloss) inside the bezel frame.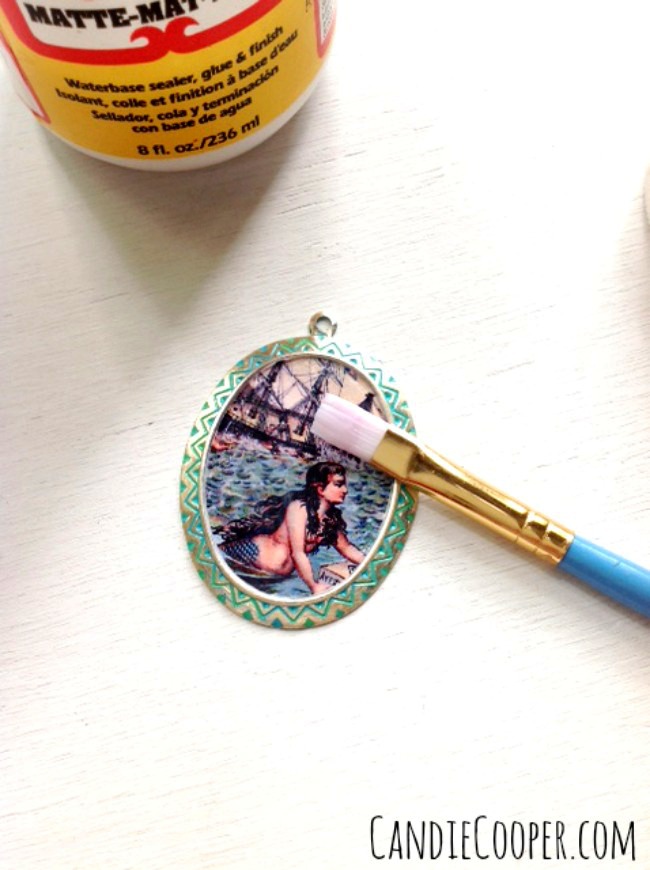 Lay the image inside and seal with one or two coats of the Mod Podge.  Set aside to dry (like 3 minutes) and carry on!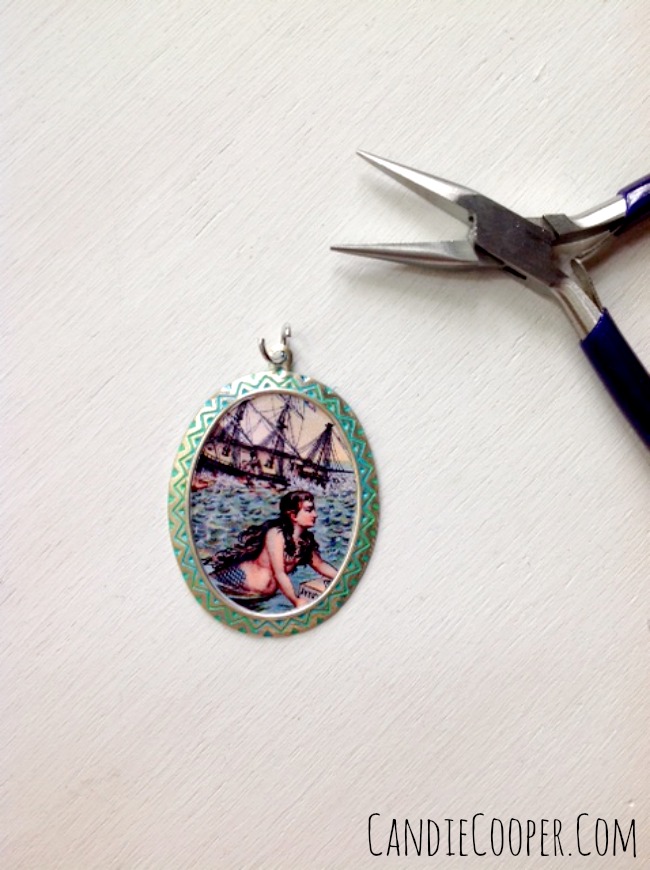 Open a jump ring from side to side and thread it through the loop at the top.  Close the ring.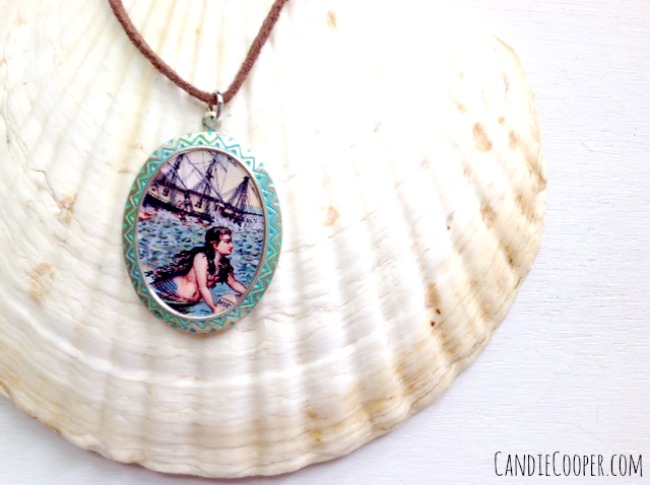 String it on a piece of leather and enjoy!  Can you tell I like finding shells and photographing the necklace on them?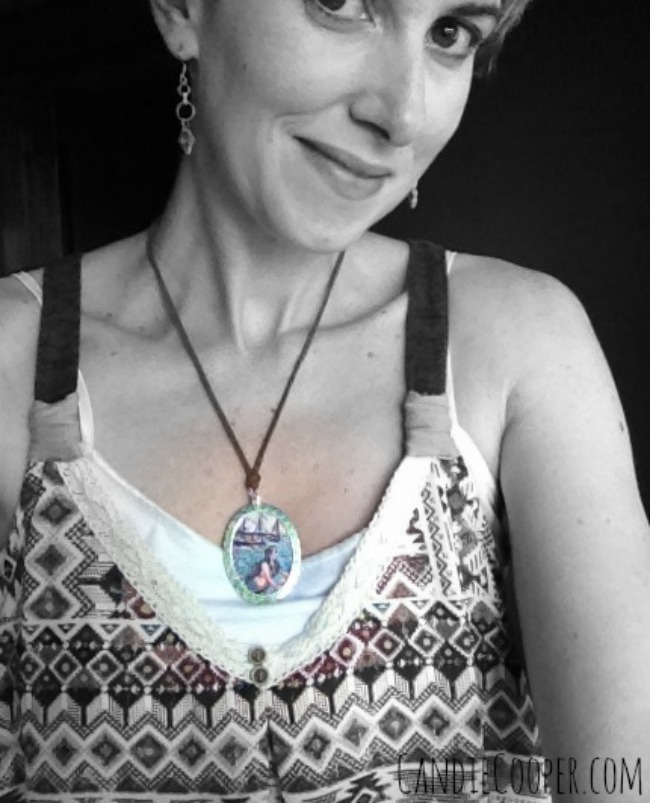 The beauty of one long piece of leather is that it can easily be tied in a bow to whatever length you like.  Perfect for new jewelry makers!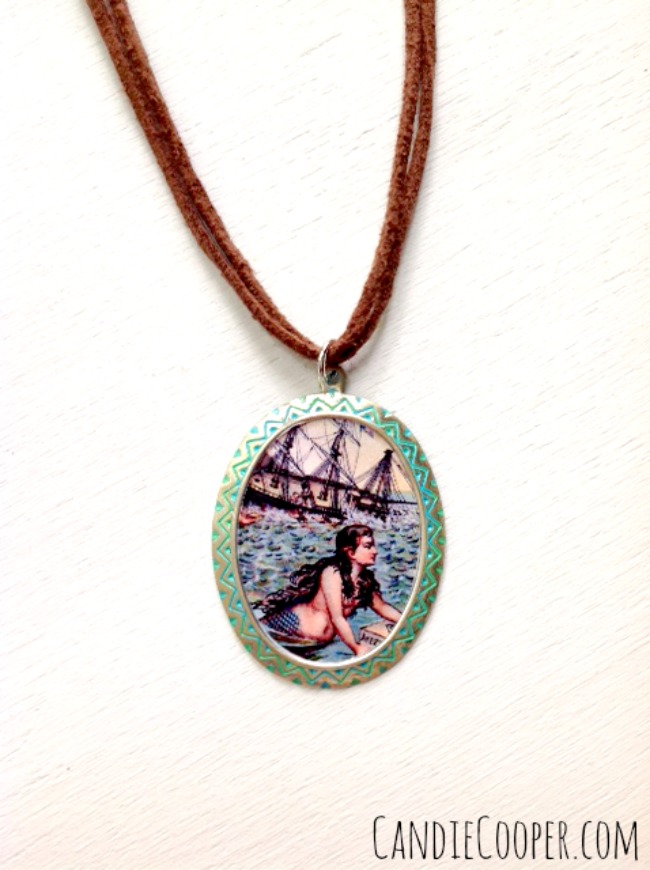 Ready to make your own version?
Visit my Etsy shop to pick up a bezel of your own!  Thanks in advance for visiting <3!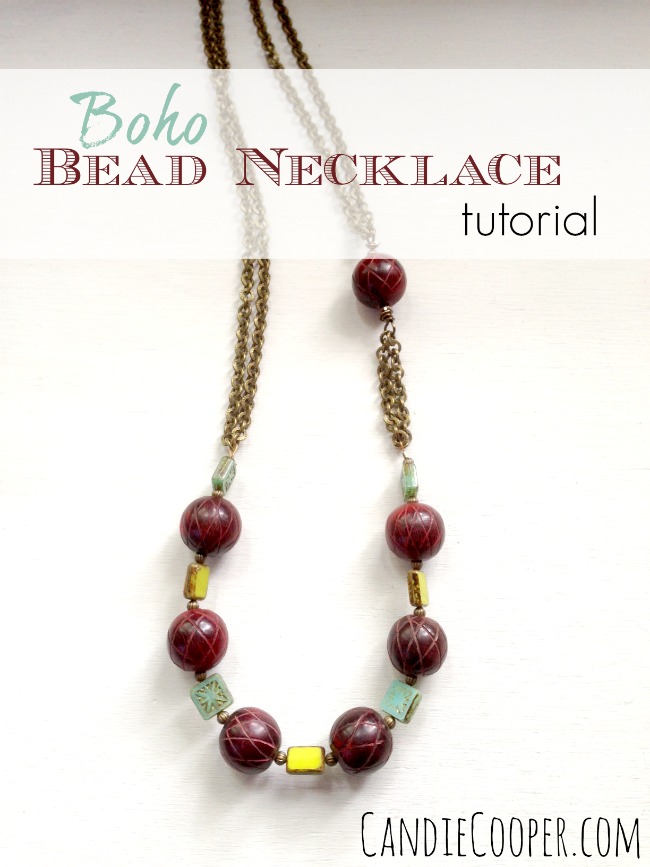 Or in the mood to learn a new jewelry making technique?!  Check out this tutorial on my blog.  Thanks again for reading!
Have a happy day!
Candie