Printable Birthday Cards for Kids
Hello Graphics Fairy friends! I'm Diana from Dreams Factory and I'm happy to be here again to share another DIY project with you! Today I will show you how to make these absolutely adorable Printable Birthday Cards for Kids that will be the perfect gift for precious little ones celebrating their birthdays! I wanted this project to be sweet, but also easy to make so you will be able to finish it in just a few minutes with only a handful of supplies.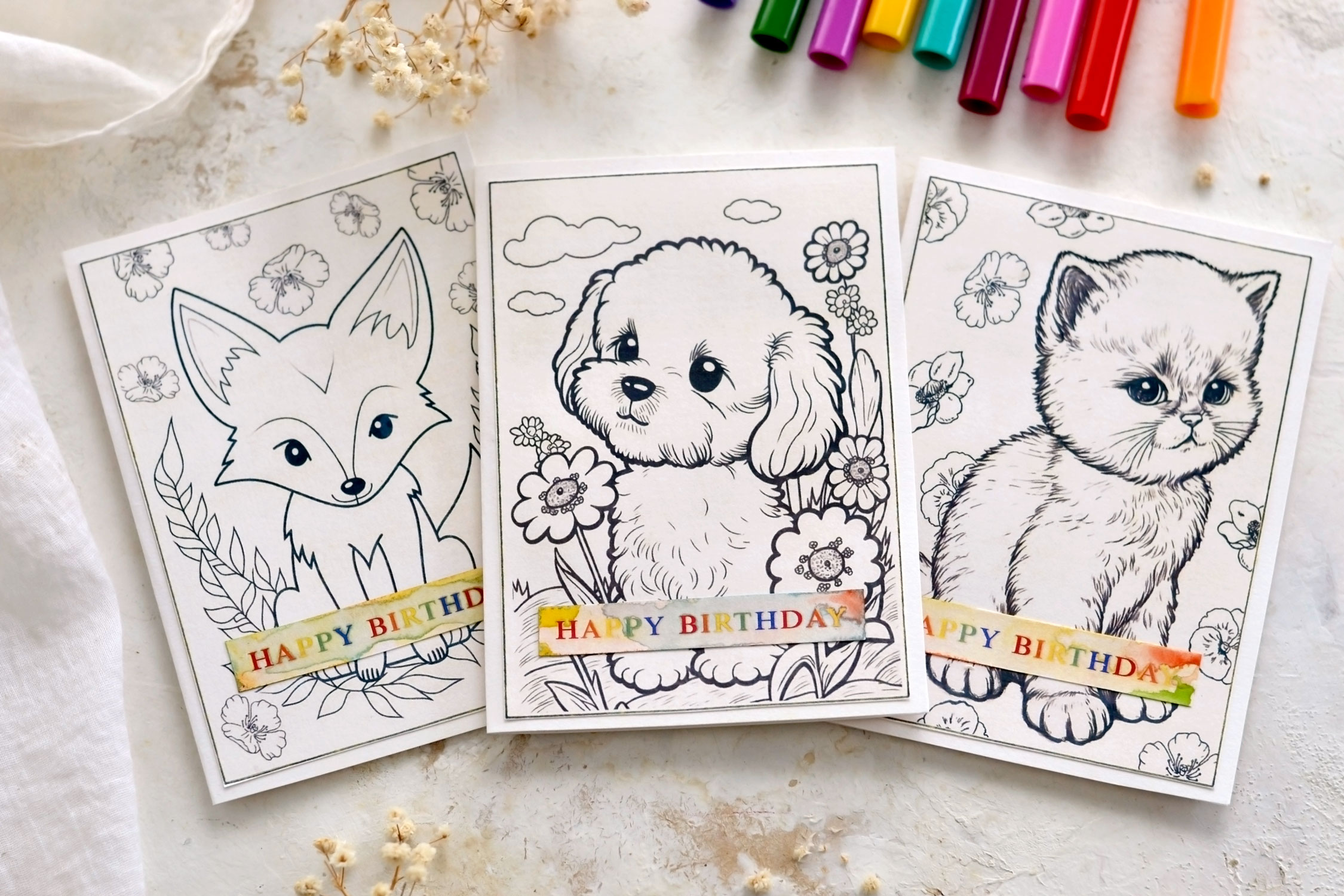 I used these cute and quite lovable animal coloring pages (from 10 Cute Coloring Pages)to create the cards because I thought it would be fun to actually give the kids receiving them the chance to color them as they want! I gave the cards a slightly creamy vintage vibe while designing them and then I used some watercolors to create a pop of color on the birthday wishes!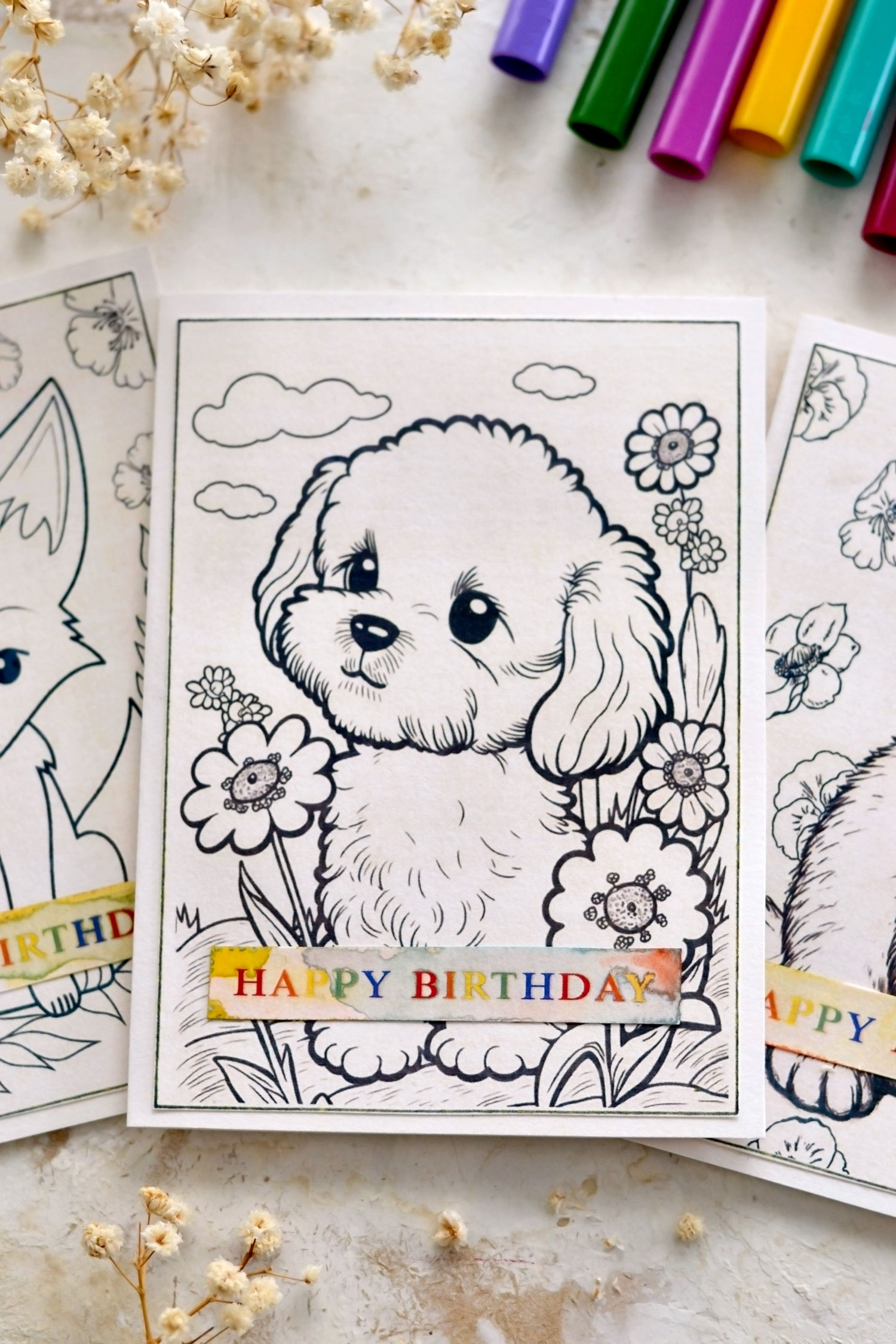 I actually created three printables for this project, I couldn't really decide between all these cuties! You will find a card with a lovely puppy, one with a fluffy kitten and one with a super cute baby fox, you can just print the one that you love the most or better yet all three of them! I've also included Happy Birthday wishes in several different colors and a rainbowy one that I actually ended up using on all my cards!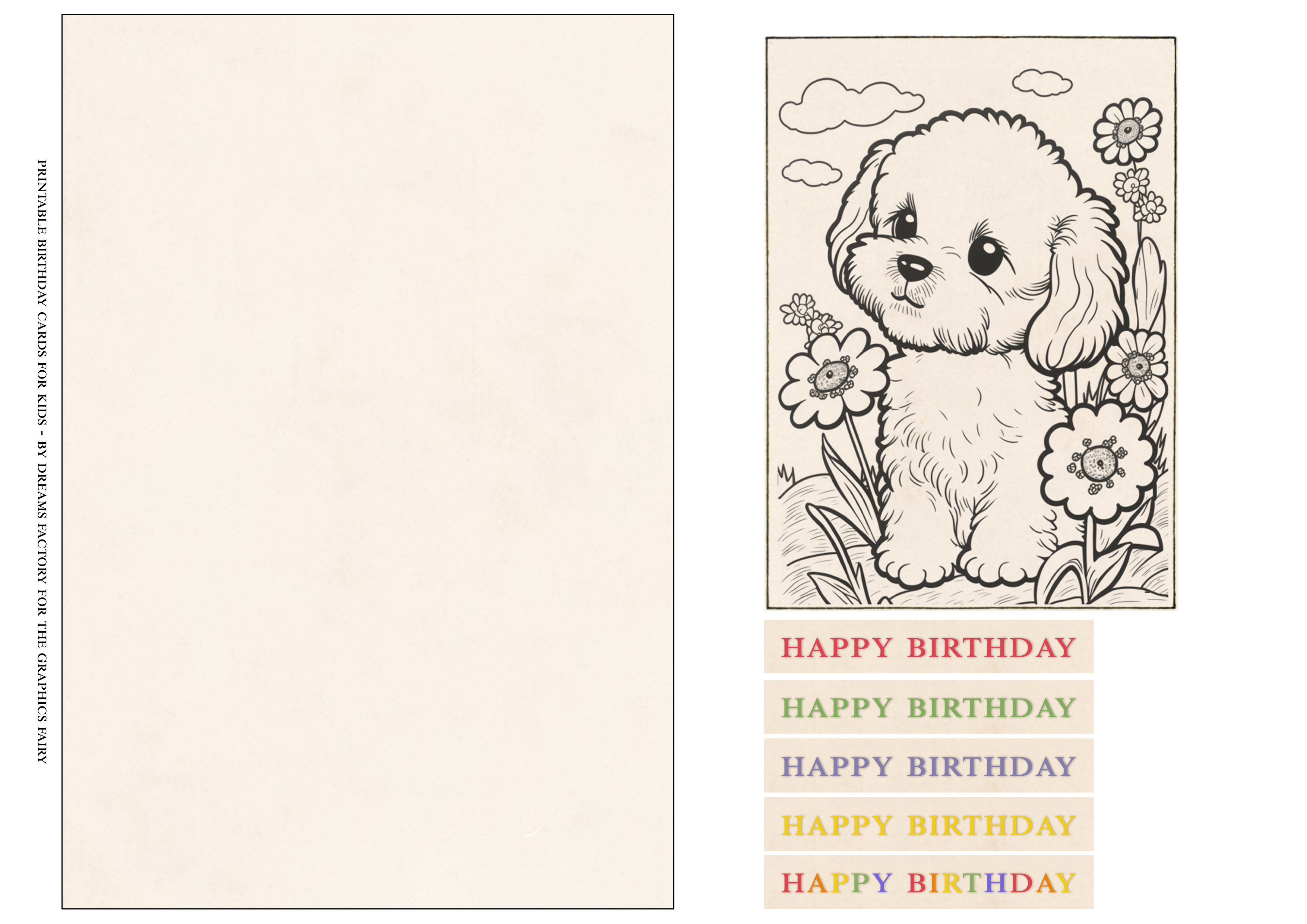 —-> Click HERE to Download the Full Size Printable PDF – the Puppy <—-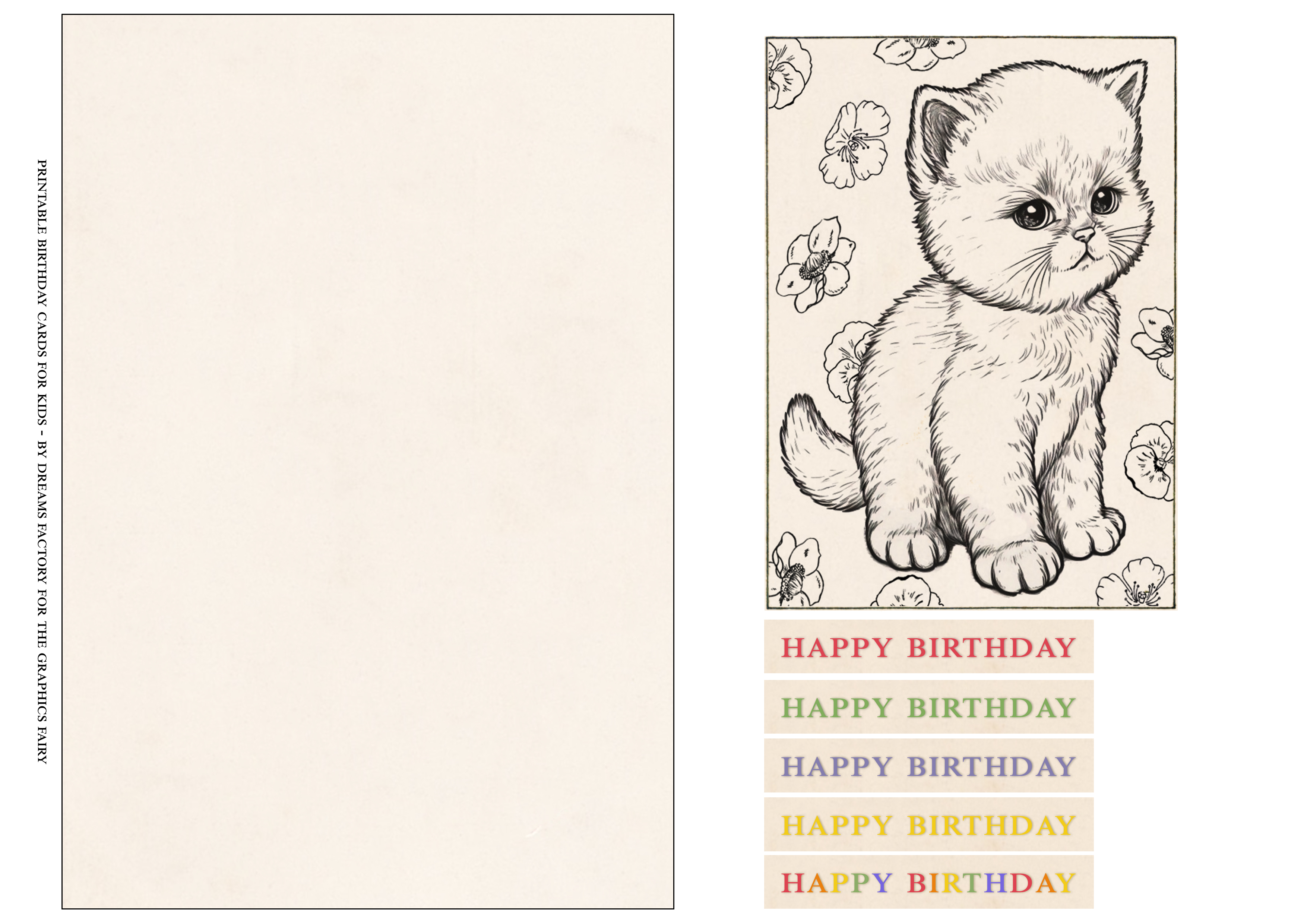 —-> Click HERE to Download the Full Size Printable PDF – the Kitten <—-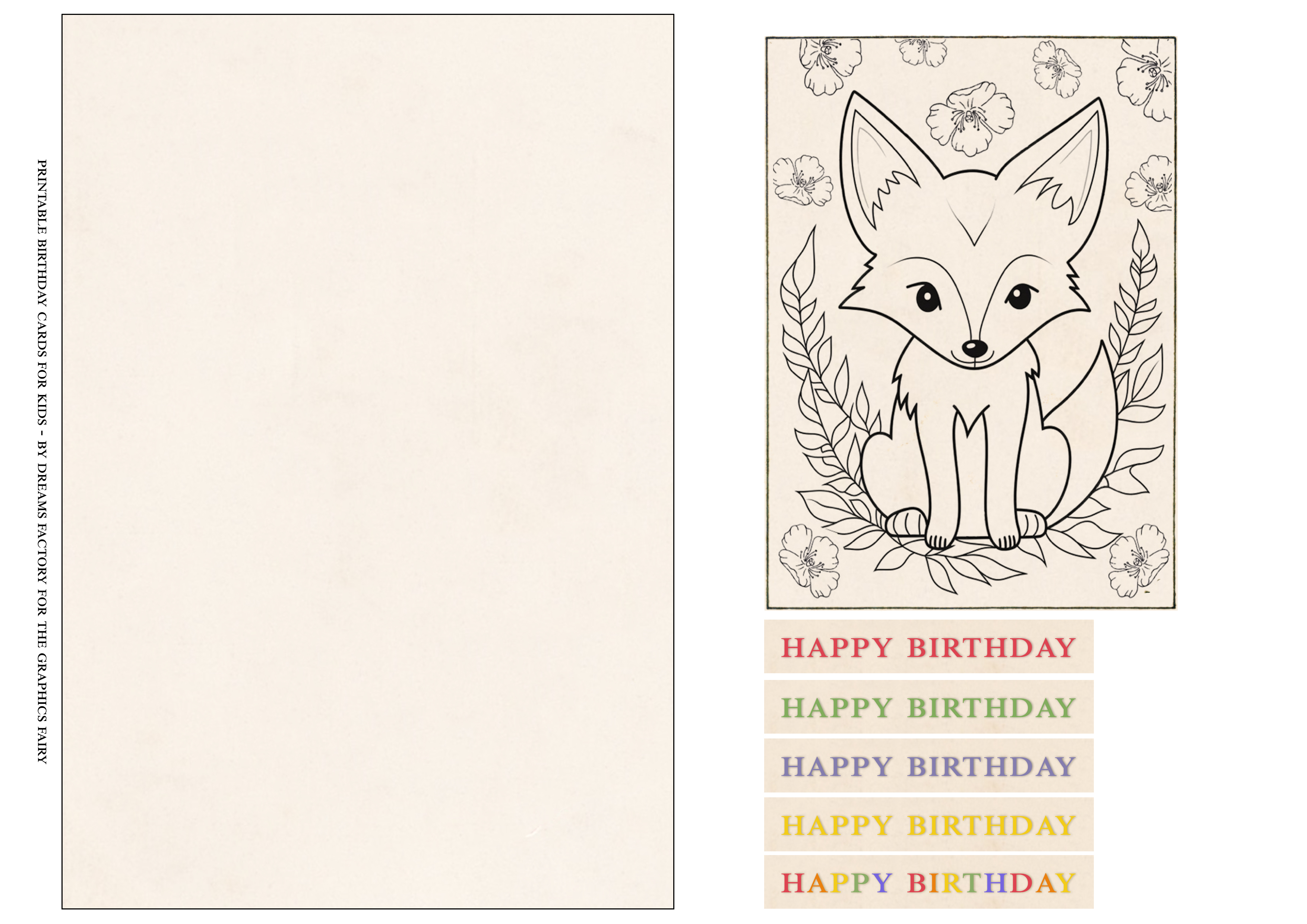 —-> Click HERE to Download the Full Size Printable PDF – the Fox <—-
Printable Birthday Cards for Kids Supply List:

Tutorial Instructions:
Start by cutting the card – or the cards if you are making more than one. I usually like to work in batches, so I just printed all the cards, I thought it would be great to have them ready for when in need!
Keep the black border around the cute animals on the top cards, but remove the one around the card bases.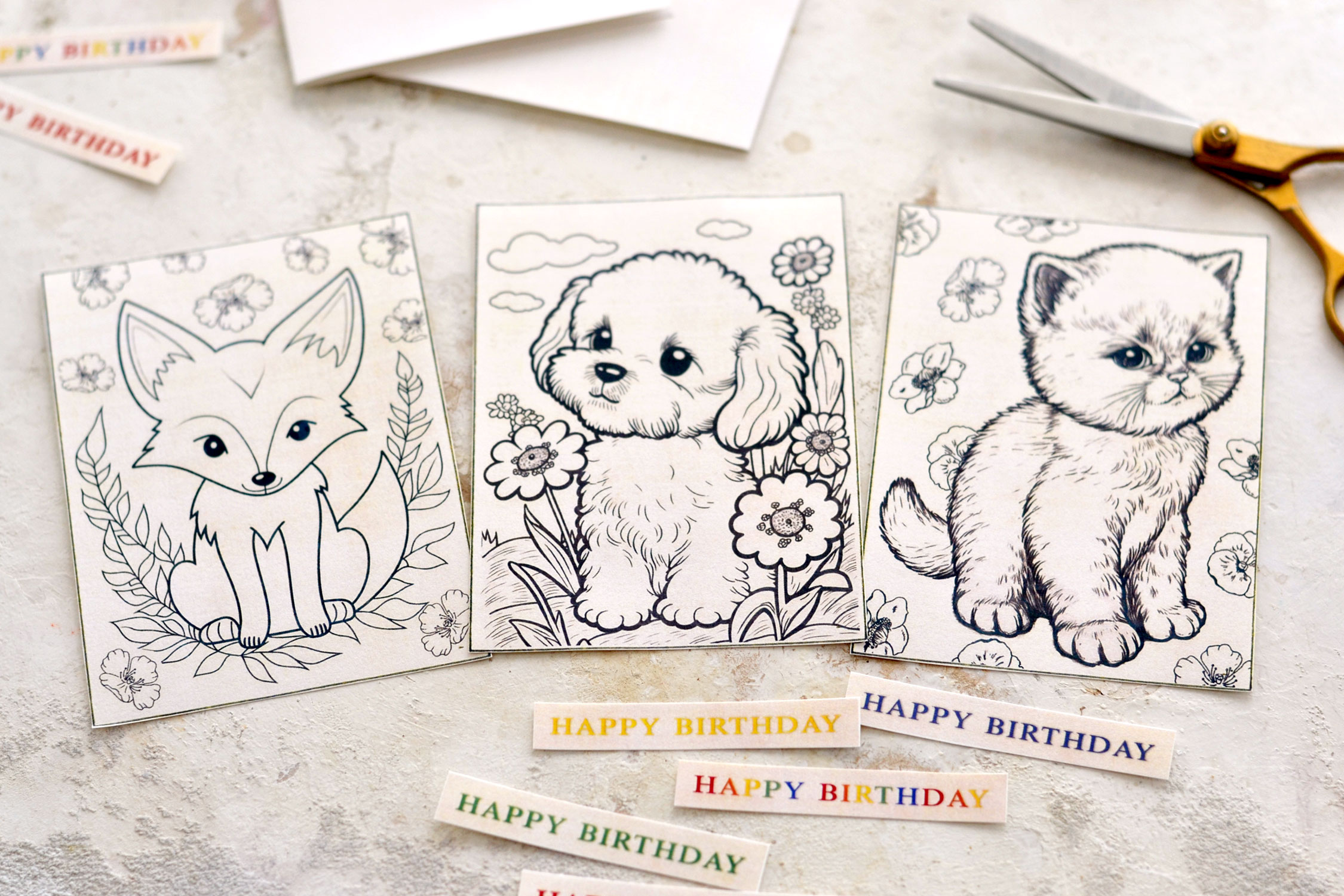 Use a bone folder to score the card bases and then fold them in half.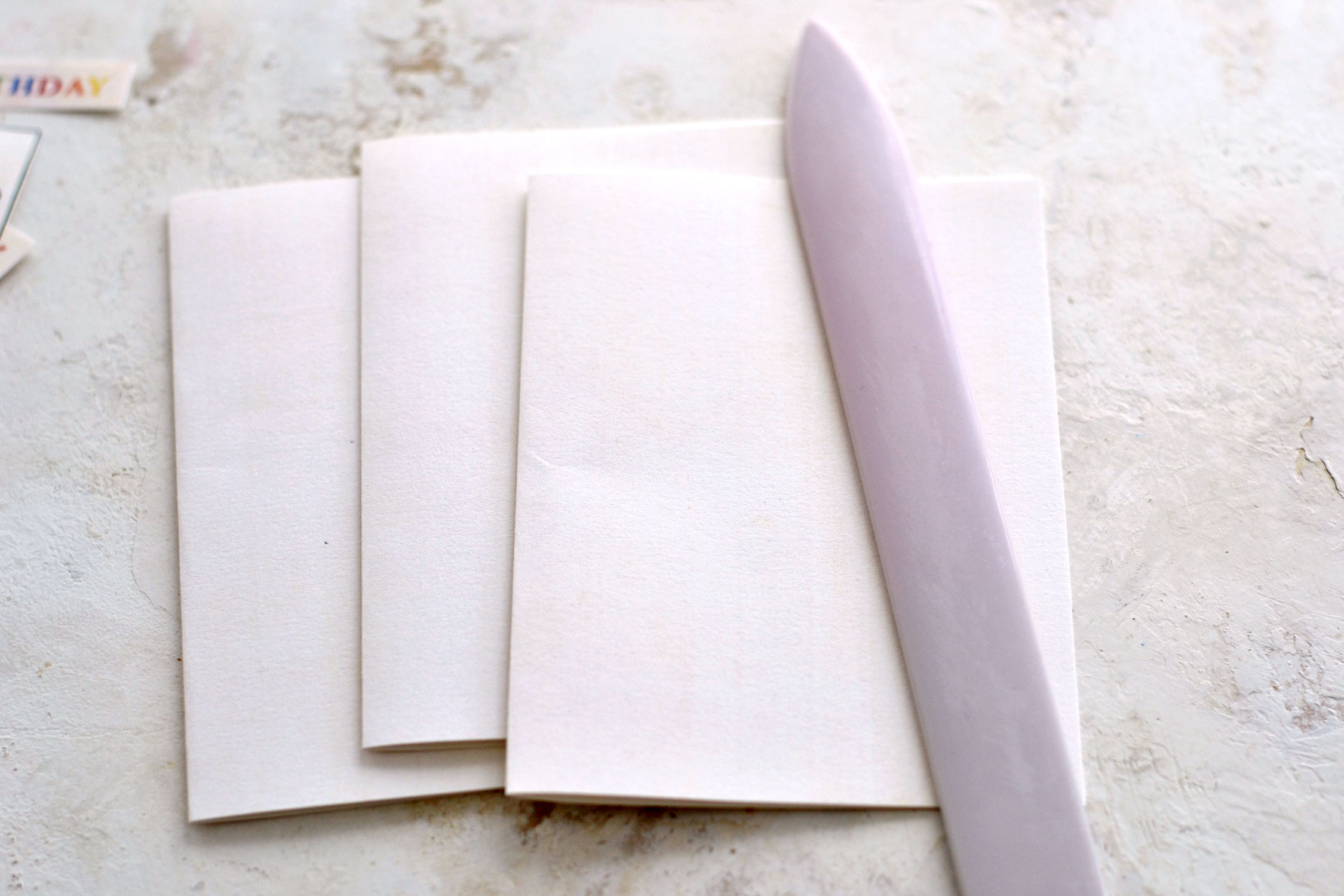 I used a small scrap piece of a plastic sheet to protect my working surface while painting and I proceeded to paint all the birthday wishes. I used several different colors to keep the rainbowy vibe of the writing, but if you prefer, you can use only one color. I used watercolors, but you can also use highly diluted acrylic paint or any other colored mediums that you love. Just make sure you don't completely cover the writing, we still want it to be visible on our cards.
Let the paper dry completely before moving on to the next step.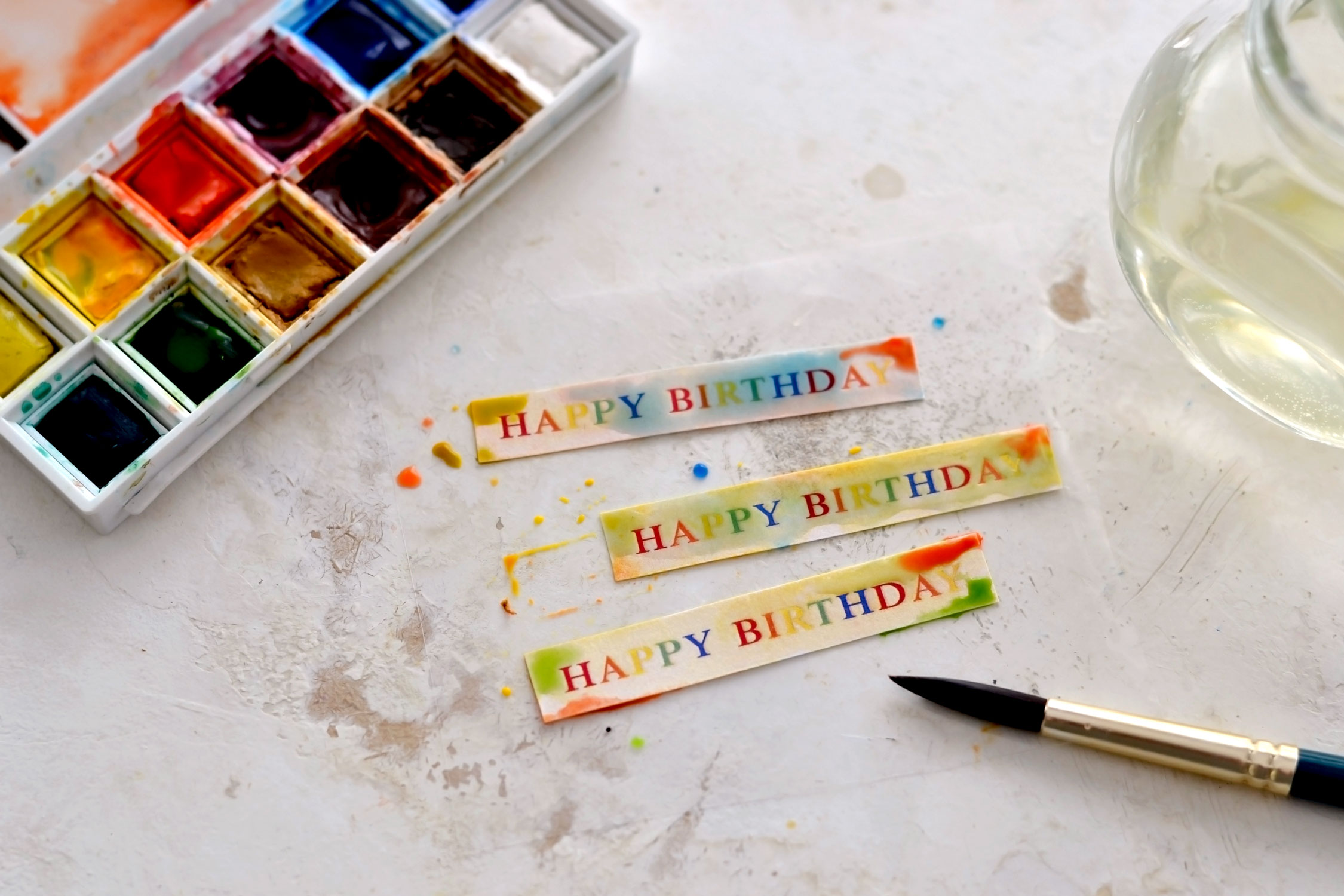 I then moved on to assembling the cards. I used paper glue to adhere the top card on the folded base, then the birthday wishes on top of everything.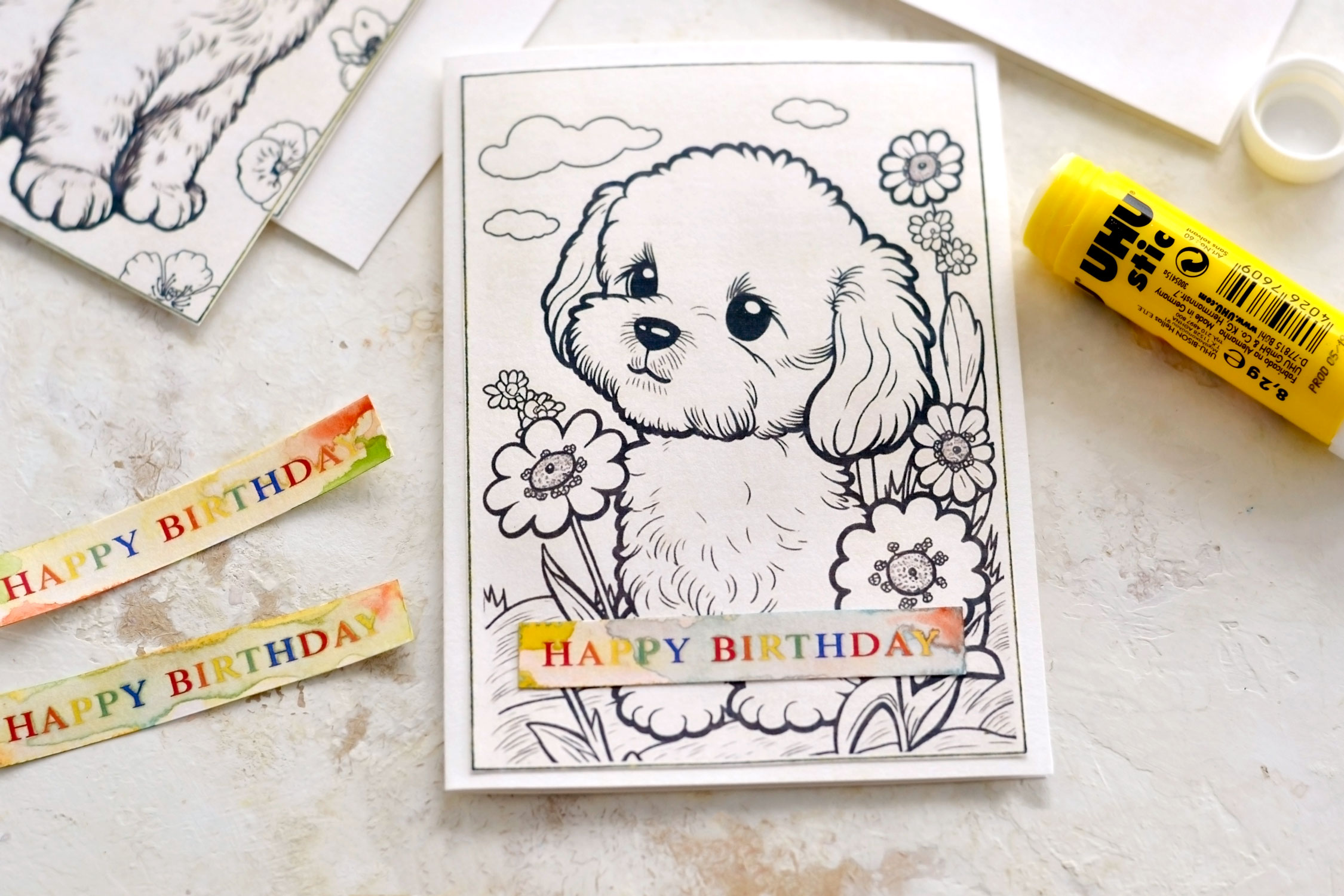 The cards turned out really beautiful, I love how the black and white images contrast with the colorful Happy Birthday wishes!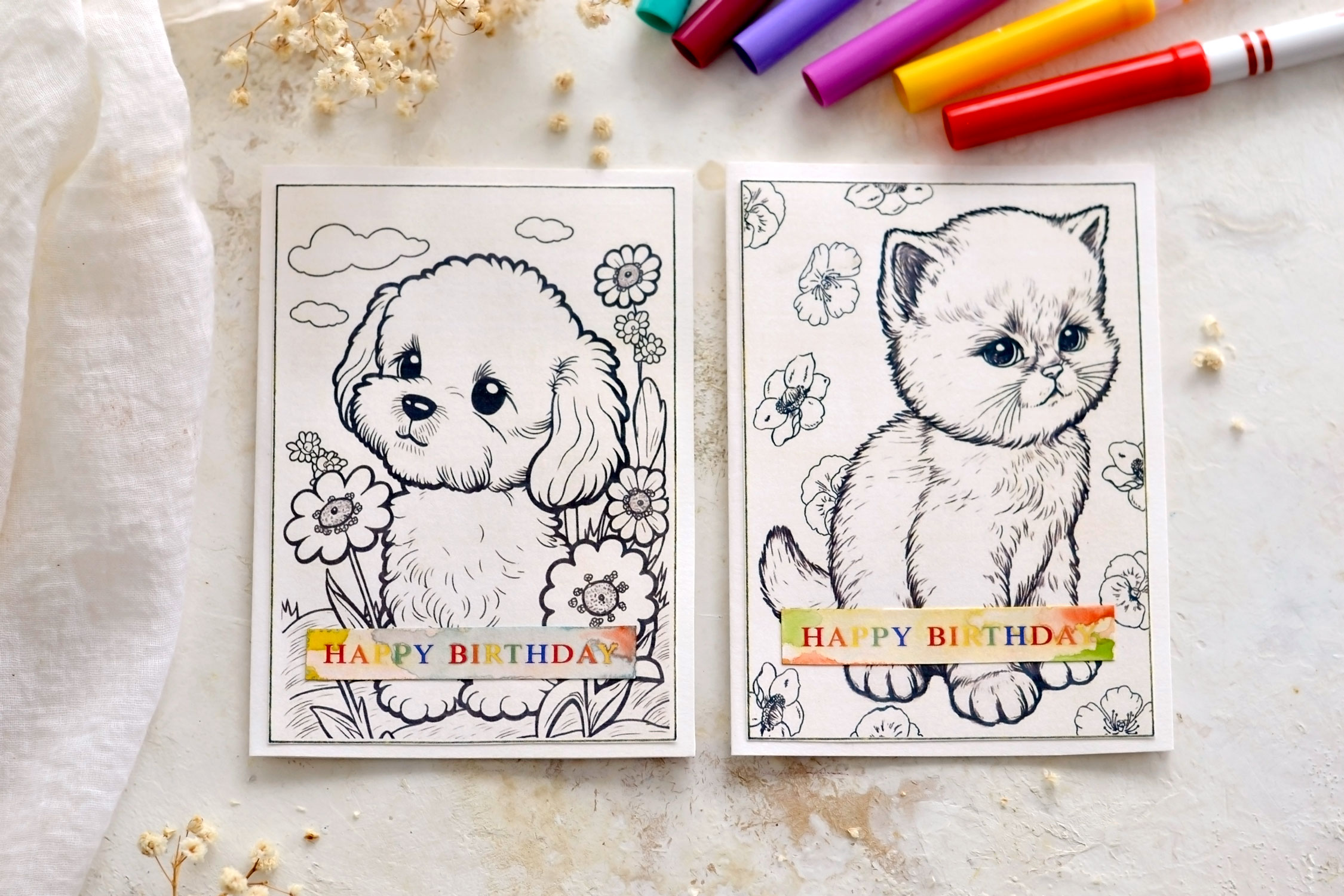 I also love how the cards have a lovely handmade vintage feel, while also giving so much room for further experimenting! So pretty, right?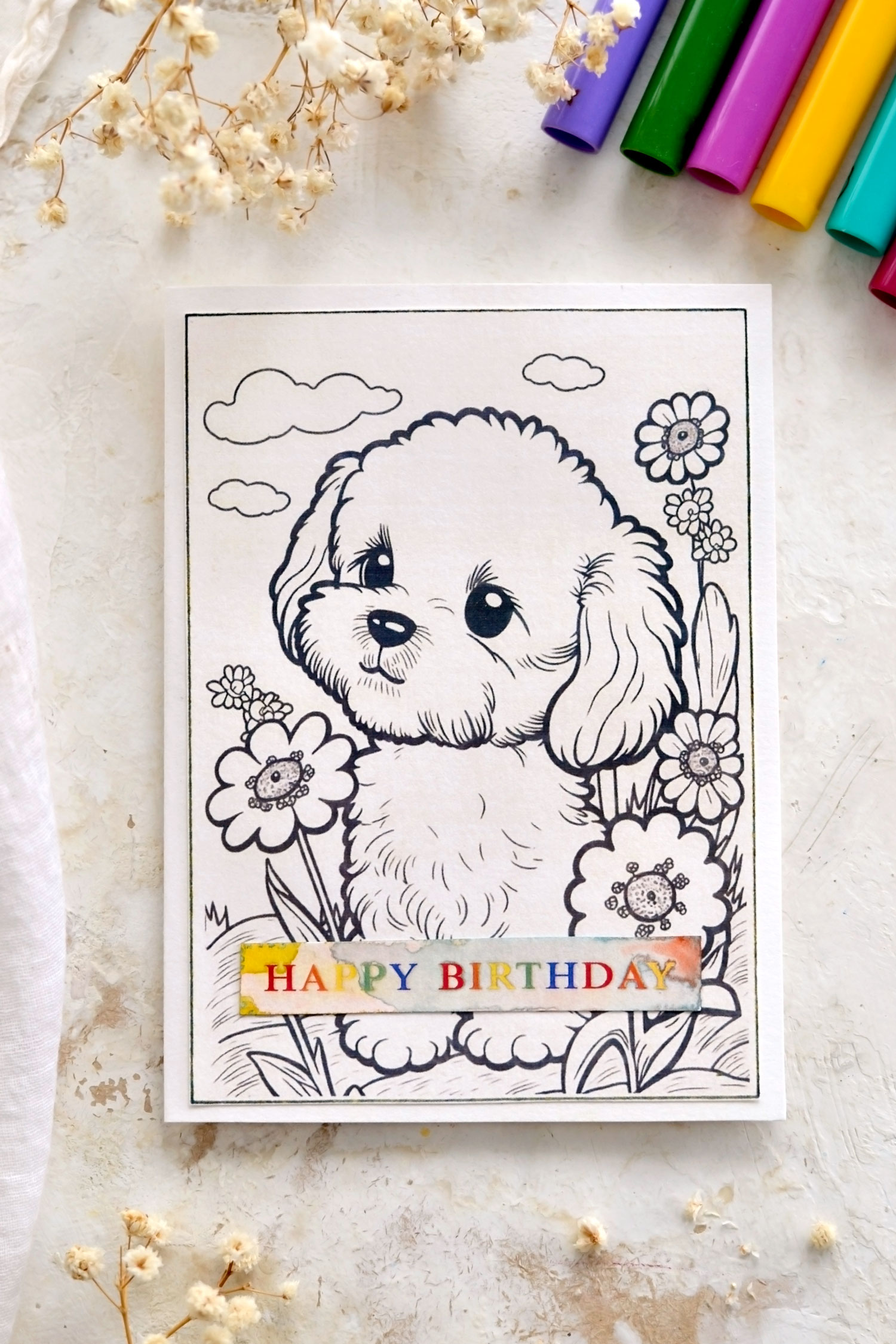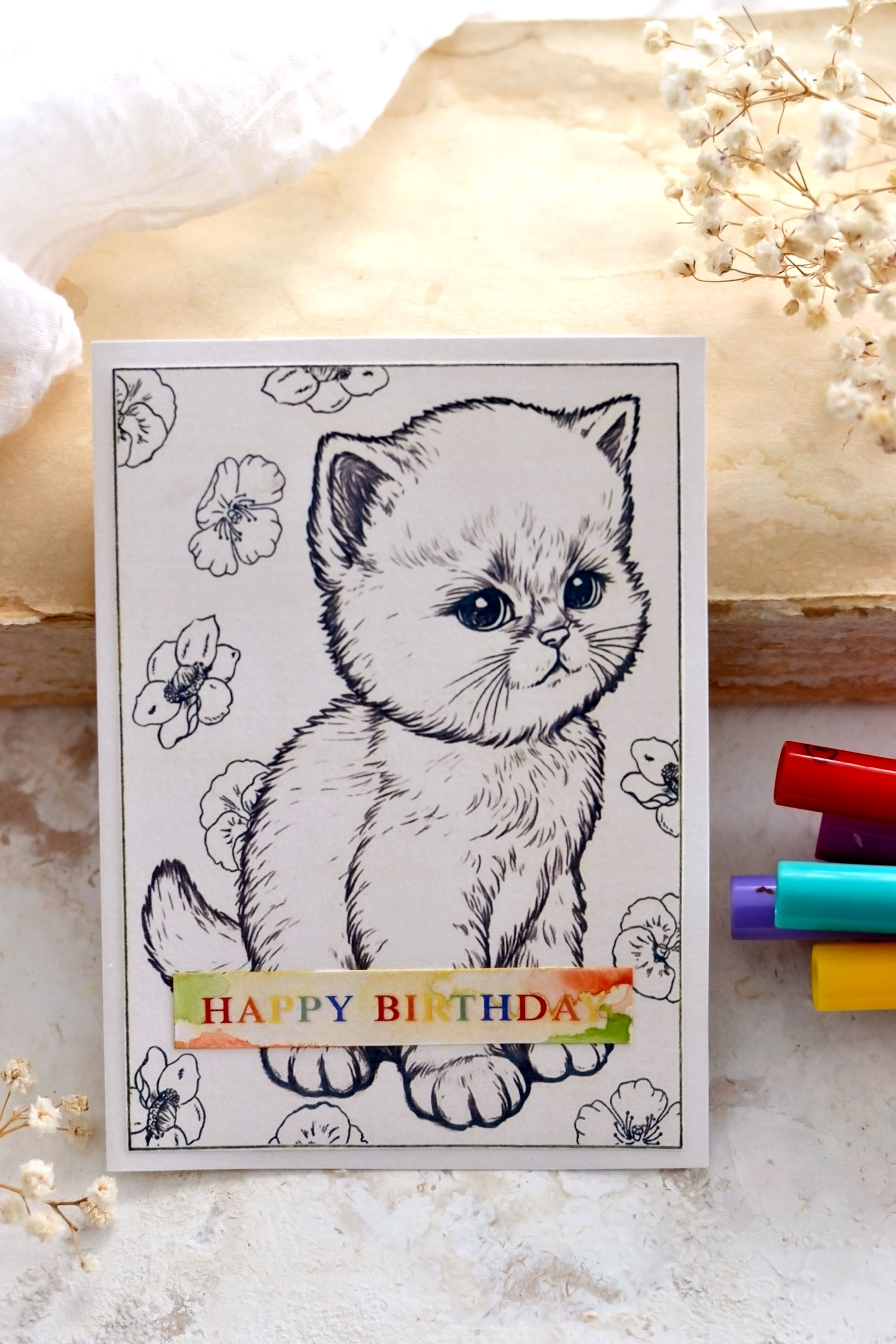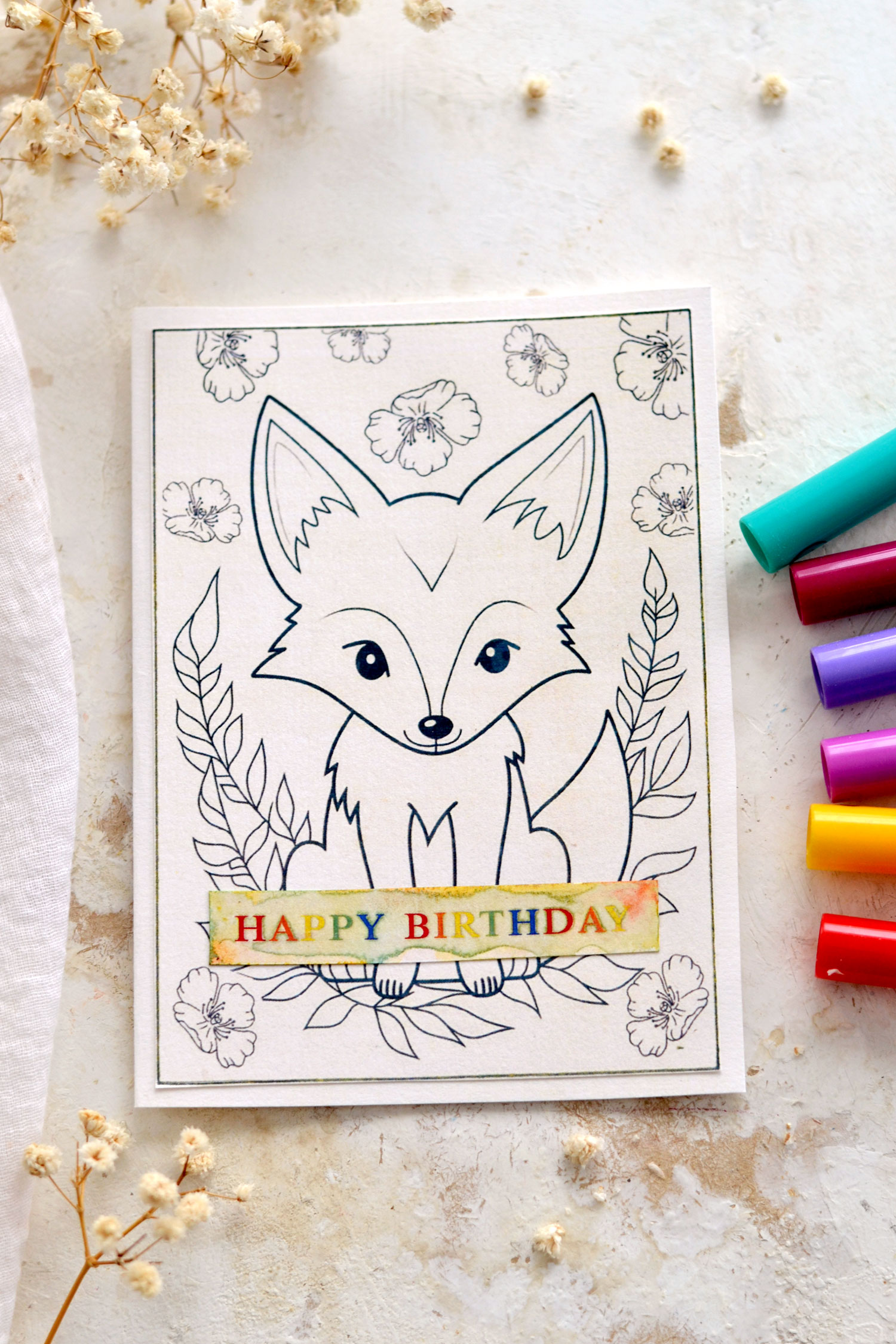 The puppy birthday card turned out to be my favorite, this little one has such an adorable face! I don't know, maybe the fact that we have a small Bichon that looks just like it has something to do with it, but I really love this little cutie!
If you want, you can actually include a few markers, colored pencils or even some watercolors into this whole handmade card concept and turn everything into a lovely gift!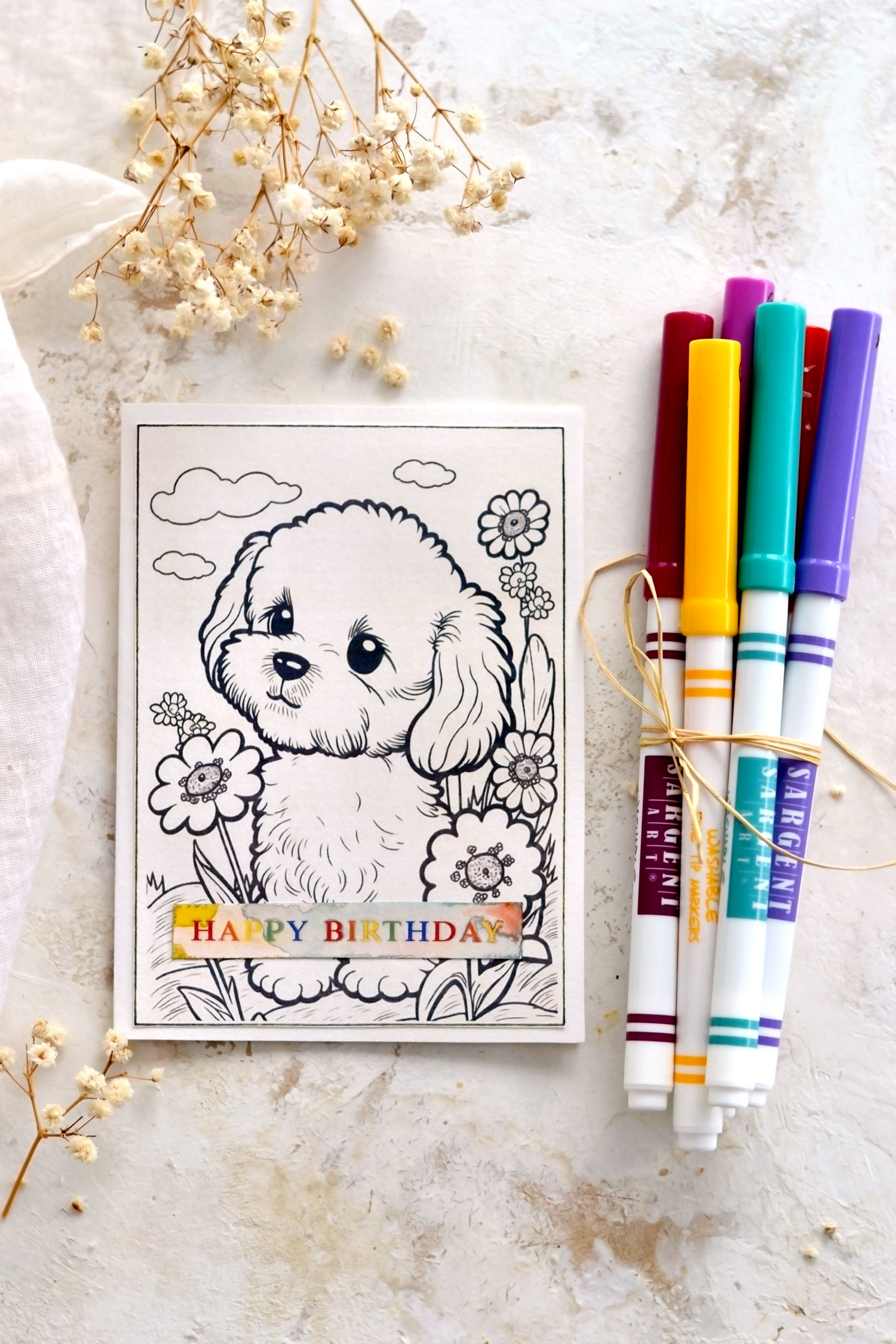 The cards can be gifted to your kids, your nephews or your relative's children on their birthdays and after they color them, they can be kept for years!
But I feel like they could also be some trusted friends on some other occasions too! For example, if you are traveling or planning on spending the summer vacation away, don't forget to pack these beauties and take them with you! Just print and assemble the cards for your children to color! Leave the birthday wishes out and just let your kids have fun and enjoy coloring the cute little animals.
You could also turn all the cards into a small improvised coloring book if you choose to glue all the tops on one of the card bases. In this case, leave the first page empty and encourage your little ones to write their name on the cover, they will like so much the idea of having a mini coloring book personalized with their names!
I hope you will love this sweet little project and decide to give it a try!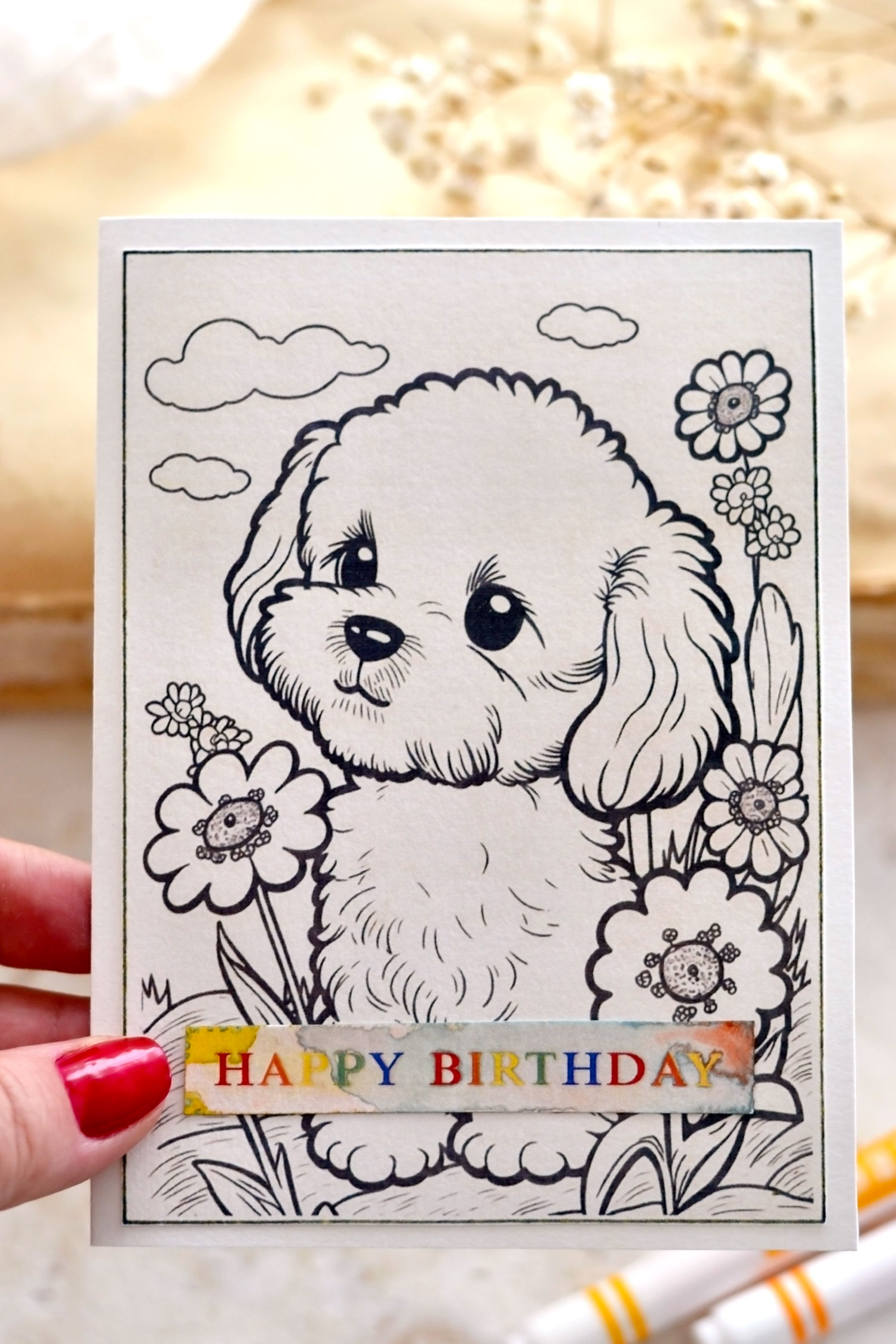 You might also like this Printable New Baby Card HERE too!
Happy crafting,
Diana | by Dreams Factory