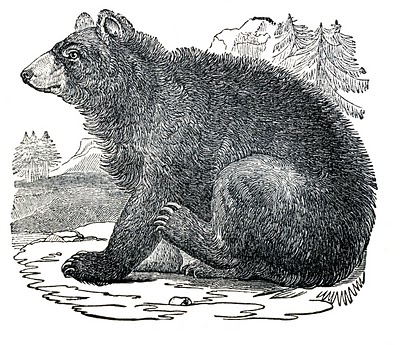 Click on images to enlarge
Once again, it's
Thursday
so that means it's
request day
here at TGF!
Here's what I found for you this week:
Ella
requested a Bear. I love animal requests, because I have so many wild animal images. This is an
American Black Bear
.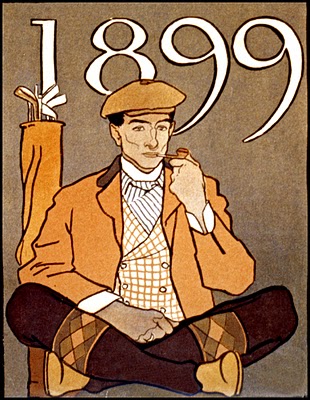 Amy was hoping to get a Golf image. This one is from an antique golf Calendar. How cute!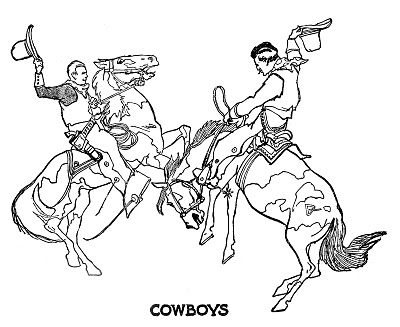 Kaysie was wishing for some Cowboys and Cowgirls. These are from an antique coloring book. They would make great digistamps too! I wish the Cowgirls were as exciting as the Cowboys.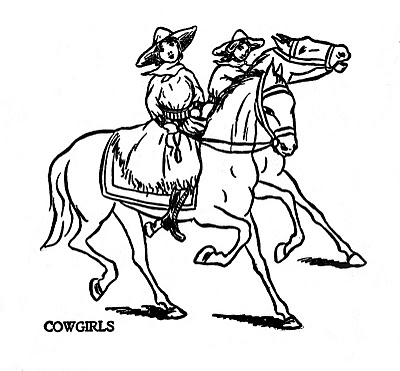 Well, that's all for this week. Do you have a request for an image? If so please leave it here in the comments section of my Request Day post, and then check back on Thursday to see if I found your requested image (Sorry but I can't fill every request, I usually pick a few each week). Each week I go back and check under my Thursday posts to find what your looking for, it's so much easier for me that way. I'm afraid I'm a very disorganized Fairy, so please, please please Do Not email requests to me, I most likely will loose it if you do. So sorry but I'm a complete mess when it comes to email! I'm afraid they're just aren't enough hours in the day to answer them all, and then I feel horribly guilty.
P.S. Don't forget to use the search box here on my blog, you might find that the image you want is already here!
Share